Senior Assassin, also known as Senior Killer, is a popular game that high school seniors play during their final weeks of school. The game involves players trying to "eliminate" their opponents by targeting them with water guns or water balloons but the objective is to be the last person standing.
The game takes place over the course of several weeks, with players given a specific time frame during which they have to eliminate their target. This adds an element of strategy to the game, as players must decide when and where to strike to avoid being caught themselves.
It is common for players to form alliances and work together to eliminate their targets, but the alliances can quickly dissolve as players try to outsmart each other.
One of the reasons why Senior Assassin is so popular among high school seniors is because it is a fun and exciting way to bond with classmates before graduation. It also provides a way for seniors to blow off steam and have some fun during what can be a stressful time.
There are many rules to the game however many students often do not follow the rules, which results in a disqualification.
"I got shot before I could even plan an attack on my person. So the person I was supposed to shoot is still in the game. Each round is a week long and this round is over on Sunday," said Raylee Greico, senior.
There are different rounds of senior assassins. At the end of every week, a new round starts with only the people still "alive" and people get new assignments to them.
"It's $5 for each person to play, and the winning pool is $5 from everyone who plays minus a little for the hosts," said Greico.
The last person standing gets the pool of money players pay to play.
"At this point though I'm out, so I am cheering for Kendall Flag to win. The way I lost was crazy though. I went to Tropical Smoothie with my friend, and she set me up. My assassin showed up at tropical and tried to shoot me, so I ran into the bathroom. When I came out from hiding they were waiting in my car to shoot me," said Greico.
Kalkidan Behailu, senior, is a victim of this. While visiting her future school, Duke University, her assasin drove all the way to Durham to try and shoot her.
"She [her assasin] drove all the way to Blue Devil days and did not find me because I was hiding in some random engineering building. Then this morning I went to my car and got shot as I was getting in my car because I didn't park in the garage."
The senior assassin game has many seniors looking around their backs, but it also gives them an opportunity to enjoy their last few weeks of their senior year.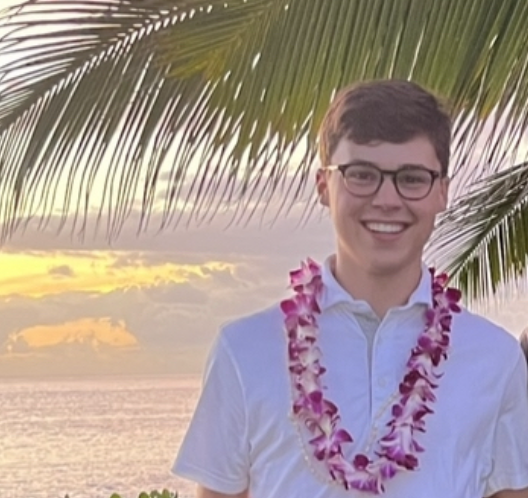 I am a cross country captain. I have a mini goldendoodle named Captain. I like traveling