As the track and field season is coming to an end, the regional championship meet is May 13.
During the CAP 6 conference, Tony Taylor took first place in both shot put and discus, earning 20 points for the team. Taylor threw a new personal best in the discus with a 159-6, and also did very well in shot put throwing a 55-10.5.
Chase Harrison earned second in the 200m with a time of 22.37 just nearly missing first place by less than half a second but scoring 8 points for the team in the 200m dash. However, in the 400m Harris took all 10 points by winning in a time of 50.00.
Harrison also was the anchor leg for the 4x400m relay at the end of the meet, clocking a time of 51 seconds and leading the 4x400m relay team to victory.
"I was really proud of how chase did. All of the hard work has really paid off. He's always running by himself which is hard to do even when he is in first," said Raylee Grieco, senior.
Jacob Dokulil took two points for the team in the 1600m in a time of 4:27.53 while also setting a new personal record. Dokulil also scored six points in the 3200 finishing in third in a time of 10:01.86.
Andre Michaels set a new personal record in the 1600m with a time of 4:32.55 and then proceeded to score eight points for the team and coming in second in the 3200m in a time of 9:59.24 setting a new season best.
Michaels and Dokulil were both packed up the entire 3200m race, sharing the load of leading their pack.
"Jacob and Andre performed great together. They shared the load for the 3200m and then took second and third place. It was really hot too which didn't help their performance but they endured the heat and got through the race winning us some points," said Sawyer Lisk, freshman.
Ken Ishii scored two points in the 800m with a fifth place time of 2:00.13. Ishii had a super strong kick on the back straight leading him to pass many people with 300m left.
Ishii also ran the second leg of the 4x400m relay running a split of 52 seconds for the relay putting the third leg runner Bailey Gaddy in an excellent spot.
"The fact that Ken nearly went sub two minutes was was a remarkable thing," said Sam Brown, sophomore.
At regionals, Dokulil, Gaddy, Harrison, Ishii, Michaels, and Taylor will all be competing in their respective events.
The first four people in each event make it to States, and this year the Leesville boys track and field team has a strong chance of winning multiple events.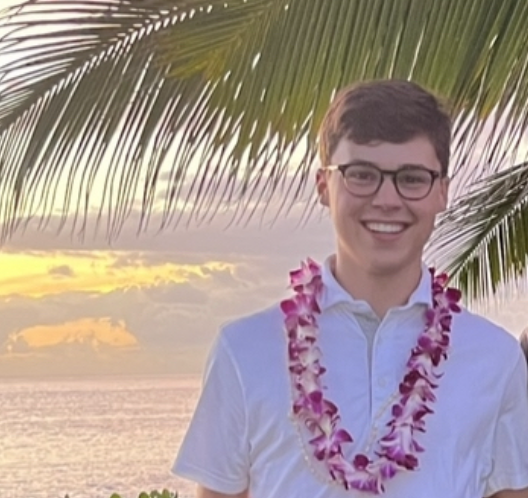 I am a cross country captain. I have a mini goldendoodle named Captain. I like traveling