DeAP Learning  started when five college students and one high school student, who took many AP classes in high school, realized how challenging it was to learn the material and study for the exam.
This source was created to increase access to valuable resources, relieve study stress, and help all students grow.
Their mission is to create personalized and fun educational tools powered by Artificial Intelligence that reach students across the globe, with the goal of providing all students access to leading educational tools at no cost.
DeAP Learning partnered with Heimler's History and has reached over 70,000 students in 5 countries, raising $2,500 which will help 900,000 students answer their questions. 
Their goal is to provide students with accurate information with the help of technological advancements, which the money raised goes toward.
Each question asked on the website costs their team $0.003. All the money raised (3k) goes to funding those questions for students as well as technology and research advancements.
The products offered by this company are useful for not only learning, but also to grow as a student. The most important part is that it is student based, meaning that students who have experienced the anxious nature of exams, and can provide true and relevant information.
Neil Shah, junior,  is one of the founders of this company. 
Shah came up with this idea as a way to help fellow AP students like himself.  His work and efforts have not only been successful for him and his team, but also for students at LRHS. 
"At DeAP Learning, we use a variety of methods and technologies to create our educational products. Our team is made up of students who have taken many AP classes themselves, so we know firsthand what students need to succeed," said Shah. 
Brady Spinak, junior, used DeAP AI to review for AP U.S. History. "This tool helped me review and know exactly what I needed to know for the exam," said Spinak. 
Other students had similar remarks about this tool and often said they felt more comfortable taking an exam for the first time with the help of DeAP.
Shah continued on how this project has many learning benefits like the following:
Personalization: 
DeAP uses Artificial Intelligence to personalize the learning experience for each individual student based on their learning style and pace.
Accessibility: 
Their team believes that education should be accessible to all students, regardless of their background or financial situation. That's why they offer educational tools at no cost to students.
Fun: 
They understand that learning can be challenging and strive to make it more enjoyable with engaging and interactive lessons.
Instant feedback: 
Their products provide instant feedback to students, which is crucial for their learning and growth. 
Overall, their goal is to make education more effective and enjoyable for every student.
"At DeAP Learning, we are constantly working on new and exciting projects to improve our educational offerings and expand our reach," said Shah.
Here are some of their future plans:
Developing new educational tools: 
They are currently working on expanding their lineup of educational products to include more subjects and topics.
Expanding our reach: 
They want to reach as many students around the world as possible, so they are working on making our products available in more countries and languages.
Partnering with schools and organizations: 
Their team wants to work with schools and organizations to provide educational tools to even more students and make a lasting impact on education.
DeAP Learning is also looking for interns. If you would like to learn more about this great resource, DM their team on instagram @deap_learning1 or reach out to them via their contact page.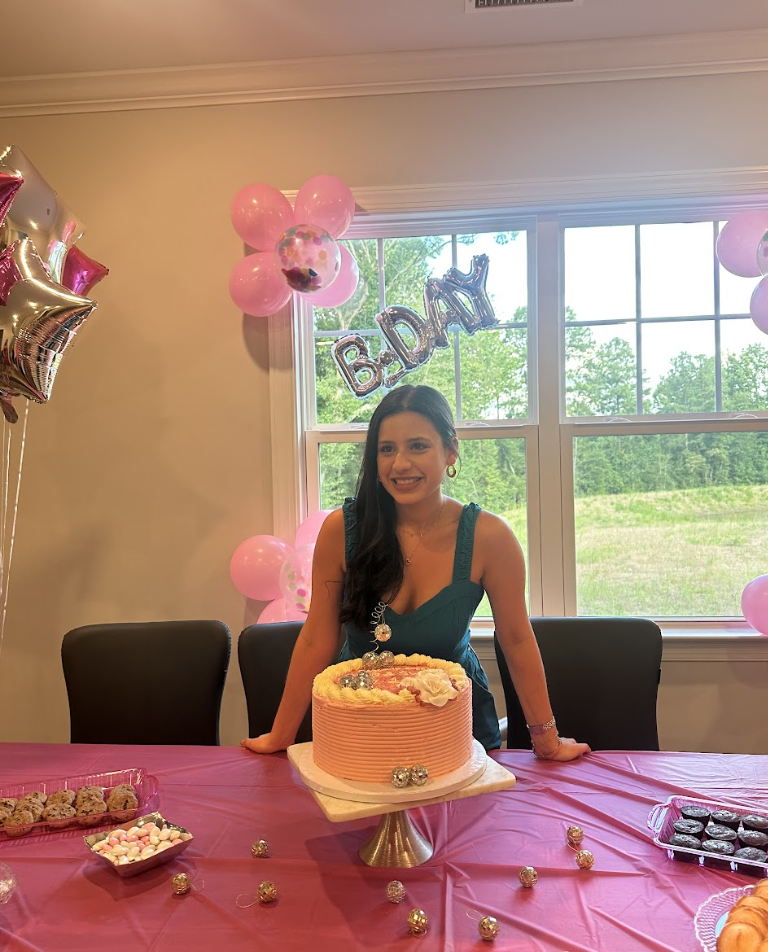 Hi! My name is Elena Faddoul, and I am a junior editor at The Mycenaean. In my free time, I like to read and spend time with family and friends.