Depop is a popular up-and-coming app and clothing website, but it's not a traditional one. It doesn't sell new clothes, but clothes from others. 
Depop is like thrifting but online — you can buy and sell on the app internationally. 
You can sell anything from jewelry, paintings, handmade clothing, pillows, dresses, overalls, pants, shirts, lingerie, vintage, and expensive designer clothing. Any type of clothing you could imagine, and it's all secondhand. 
Depop is popular in the thrifting world but is still a lesser-known way of buying ethically and sustainably. Most thrift stores like Goodwill can become overrun with rising prices, and people wanting to take advantage of the cheap clothes and selection when Goodwill was originally made for those who can't always afford new clothes. Having this app is a much better way to sell things sustainably you don't want anymore or things that don't fit
Selling items on Depop has evolved over time. Depop now has new ways to pay, such as  Apple Pay, credit or debit, or through Depop itself. You pay just like normal but the payment is affiliated with Depop, and you gain extra protection in case the package gets misplaced or doesn't arrive. Most sellers ask their buyers to pay through the app because it's safer. 
During the Pandemic, Depop user numbers shot up. Everyone was at home and not able to thrift as much. Depop users are now up to 30 million registered users. The Depop community has spent over 2.5 billion dollars buying and selling clothes, as well as having well over 30 million different clothing listings, for whatever you love wearing, literally everything!
But if this isn't a pitch to make you want to use Depop, the popularity among teens and Gen Z is rising though. Depop was founded in 2011 only making it 12 years old, founded by Simon Beckerman listings were first posted in the PIG magazine. Now it's a part of Etsy but is still its own standalone company. 
One of the best parts about Depop is its friendly and helpful community. Depop creators have made the App easy to use, and very friendly by constantly updating it and keeping their users as safe as possible. 
Naomi Eley, sophomore, likes to use the app every once in a while. She agrees that it's becoming more popular, but said, "Probably not because I think people like going to the store and actually like picking things up the same day."
Could Depop and thrifting replace traditional shopping for good? From Insider, "About 46% of teens from upper-income households surveyed by Piper Sandler said they have purchased clothing secondhand, while 58% have sold their used clothing to others. The trend has picked up significantly since earlier this year, especially among female teens."
Teenagers recognize the benefits to the environment if they buy and sell second-hand clothing. Gen Z is a group of activists who stand for the things they believe in and most of the older generations realize that Gen Z is trying new things and making waves. 
When asked if a lot of her friends like thrifting and if she believes that thrifting is sustainable Eley answered "Yes, but I don't know a lot about what Depop is doing for that."
Depop should be at the top of every Gen Z's list to explore, every type of clothing you could imagine is found there. Every style, shape, color, and fit is except in this loving community. Depop is a haven for thrifters and allows buyers to thrift and be sustainable at home. 
A reminder to stay safe online, although Depop is a very safe environment to buy and sell on, but you can still get scammed. Make sure you're polite and read each shop's terms and conditions to buy their merchandise, as well as the reviews to make sure they're legit.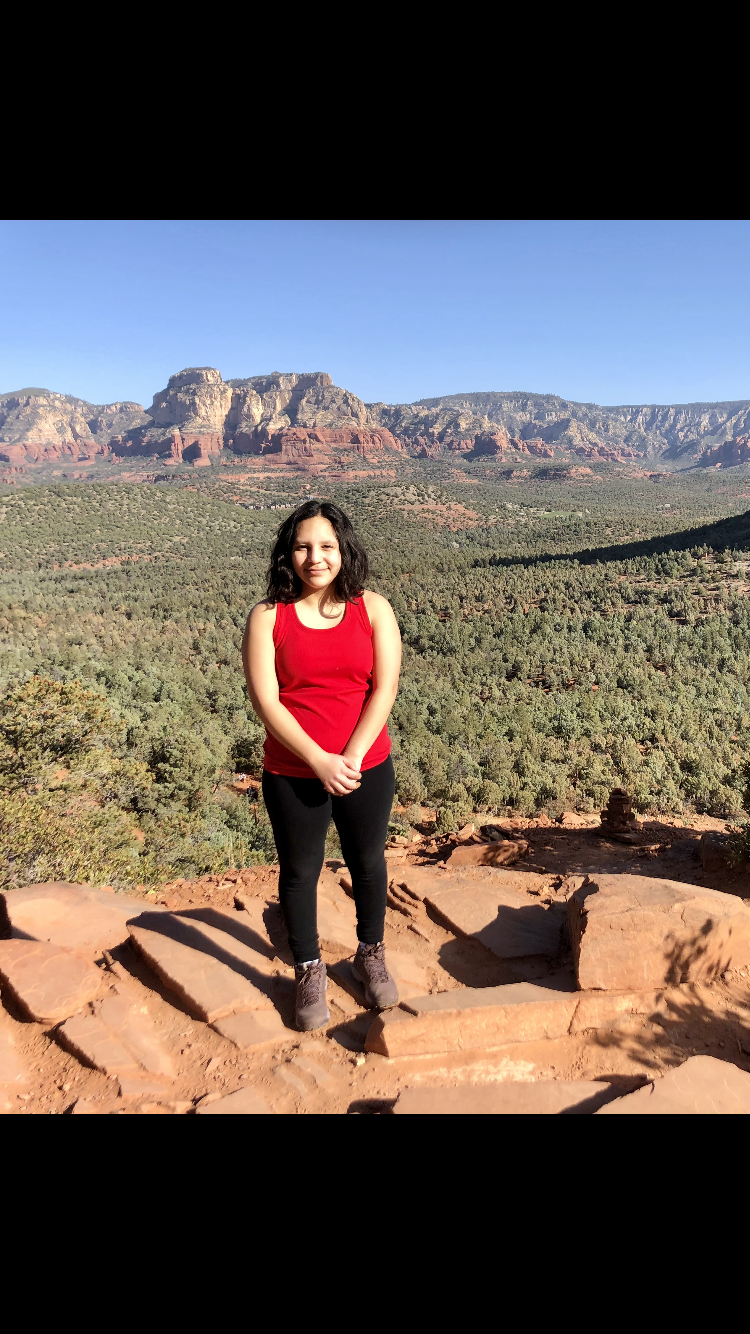 I'm Abby and like fashion, music, reading, and nature. Fun fact: I own over 20 plants.