Benton Henry, senior, is a hard working individual on and off the track. 
While at Leesville, Henry, has been running track and cross country for all four years. Henry's work ethic on the track reflects his work ethic off the track as he works extremely hard in everything he does. 
Henry has maintained a high GPA of 4.59 over the past four years. Henry is also an alternate recipient of the Goodnight scholarship. 
Goodnight is a very prestigious scholarship awarded to native carolinians, recipients receive up to $22,000 a year, for 4 years. The Goodnight scholarship accepts 100 applications and 50 of those receive scholarship money.
Henry has taken over 10 AP classes at including AP world history, AP psychology, AP US government, AP calc AB and BC, AP human geography and many more.  
Henry's hard work ethic pushes both classmates and team members to strive for excellence. 
"Benton always displays hard work both on and off the track. On the track he is one of our team captains and leads us everyday in warmups. He's always pushing us to be our best and he's always cheering us on. Despite many obstacles that come his way he is always motivated to give his best and will put in the work necessary to achieve that. Off the track Benton works just as hard to achieve high grades and accomplishments," said Matthew Mercer, senior. 
Henry's hard work and dedication to his academics also stem from outside his classrooms as he is a part of many extracurricular activities and clubs.
"Benton is a part of many clubs doing his part to help serve the school and its community. His determination to not only better himself but also the people around him is very apparent both on the track and off," said Mercer. 
Henry leaves a lasting impression on his teammates without having to talk, his work ethic betters the team and everyone that he is around. 
"Benton is an incredibly hardworking and smart student. Even while working long hours, he still finds time to be a great friend. I'm very sad that he will be leaving Leesville, but I know he will continue to strive for greatness wherever his road takes him," said Luke Lesher, junior. 
Henry is proud of many things in high school however his most proud accomplishment is his A in calculus BC. 
"The thing I am most proud of in my high school career academically was getting an A in calculus BC. It was a very hard class and I had to work extremely hard to maintain an A in it," said Henry
Henry strives for greatness in everything he does. Whether its on or off the track, he gives it his all.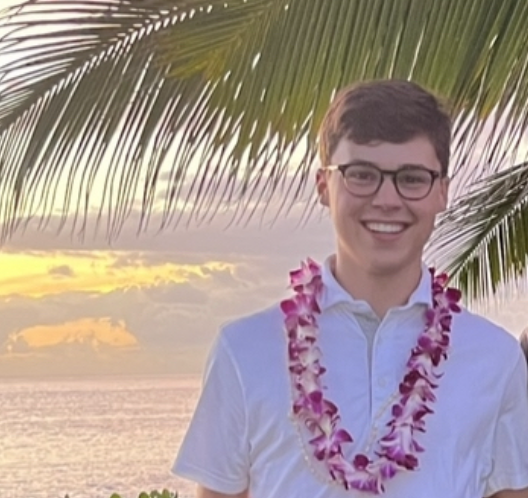 I am a cross country captain. I have a mini goldendoodle named Captain. I like traveling