How South Park Was Born
In 1992, South Park creators Trey Parker and Matt Stone met in film class during their time at University of Colorado at Boulder. While working on lighting or sound for other students' films, the two friends began communicating through silly kid noises for each other's amusement.
It would take a while before the childish voices would be used to create something much bigger.
The same construction paper cut out animation style used in South Park was first experimented by Parker in a presentation for school. The project titled "American History" is a satirical take on centuries of US history. This animated college film happened to win a Student Academy Award at his university.
Knowing that their film department had a quick film showcase at the end of the course, Parker and Stone made "Jesus vs. Frosty" in honor of the holiday season. Although the characters were not named, the four children easily resemble the characters of South Park – Kyle, Kenny, Stan, and Cartman. People were shocked to see little kids cursing up a storm and the beloved Frosty the Snowman attempt at murder, yet the surrounding college crowd seemed to enjoy it.
The pair continued exempting their humor through a trailer for a music comedy about Alfred Packer, a man known for survival through cannibalism in the 1870s. The trailer was such a hit, the University of Colorado granted the duo $125,000 to turn it into a full length feature. Once created, the film "Cannibal! The Musical" became an even bigger hit, as it caught the attention of Brian Graden of Fox, who immediately wanted to work with the two students.
Purely out of charity, Graden gifted Parker and Stone $1200 to a Christmas card video based on their "Jesus vs. Frosty". "The Spirit of Christmas" was simply sent to a few of Graden's friends rather than any studios, as he felt although funny, the material would strike offensive. George Clooney himself happened to be one of the biggest fans, once he somehow got his hands on the five-minute short. He began to pass out several copies to many of his peers.
Since the Christmas card video was originally made solely for fun, Parker and Stone gave no thought to put their names on the film. Therefore, ownership was up for grabs, and many began to claim themselves as the makers. Graden went to MTV as soon as he could to set the record straight.
Once it was clear the duo were the true creators, offers flooded their way as the actual South Park show developed – the problem was most studios were hesitant of airing something so dirty on TV. Comedy Central remained the only channel courageous enough to sit through the pilot, which Doug Herzog, president at the time, did not end up appreciating. In fact, "three people cried during the pilot, they were so disturbed over the things the children had said", according to looper. The network did not give up on the show, although it was extremely hesitant during the whole production process. Comedy Central struggled to get viewers at the time, and South Park sure brought attention no matter how disturbing or controversial.
South Park debuted in 1997 and continued on as a huge sensation; the premiere gained 889,000 views, and over 5 million by the end of the first season. The show itself grew Comedy Central's subscription base by 11 million in just one year.
The rise
Although the 26 season animated series has been around since 1997, a good chunk of the Leesville community just began streaming. According to a poll, 43% of students began watching South Park in the past few months.
Social media has played a huge part in attracting viewers to begin watching South Park.
"I knew about South Park for a while, but what really caught my attention was some really funny clips on Tiktok. The show was playing non-stop in my Spring Break house. Everybody didn't mind it, everyone loved South Park and was engaged in the show," said Sammy Watkins, senior.
Watkins is a newer fan of the series, while Avery Atkinson, junior, is the real South Park OG. He has been a fan since 7th grade, having watched all 325 episodes multiple times.
What is too far?
South park uses satire to mock previous events, religions, politics, and celebrities. There has certainly been endless controversy since the series came out. What topics or jokes are taken too far, or is it all in good fun?
According to a poll, 90% of Leesville students have claimed to never have been offended by South Park.
Atkinson, being the OG fan he is, is very fond of the show and its humor.
"I have never once been offended by South Park, it's just funny," says Atkinson
Although not personally, Watkins can understand why the other 10% answered "yes" to the poll.
"I can see why some people find the show offensive. I feel like there are some jokes every now and then that can definitely offend certain people really badly, but that's almost what they may try to achieve with the dark humor. No other person or show makes the kind of jokes that South Park does," says Watkins.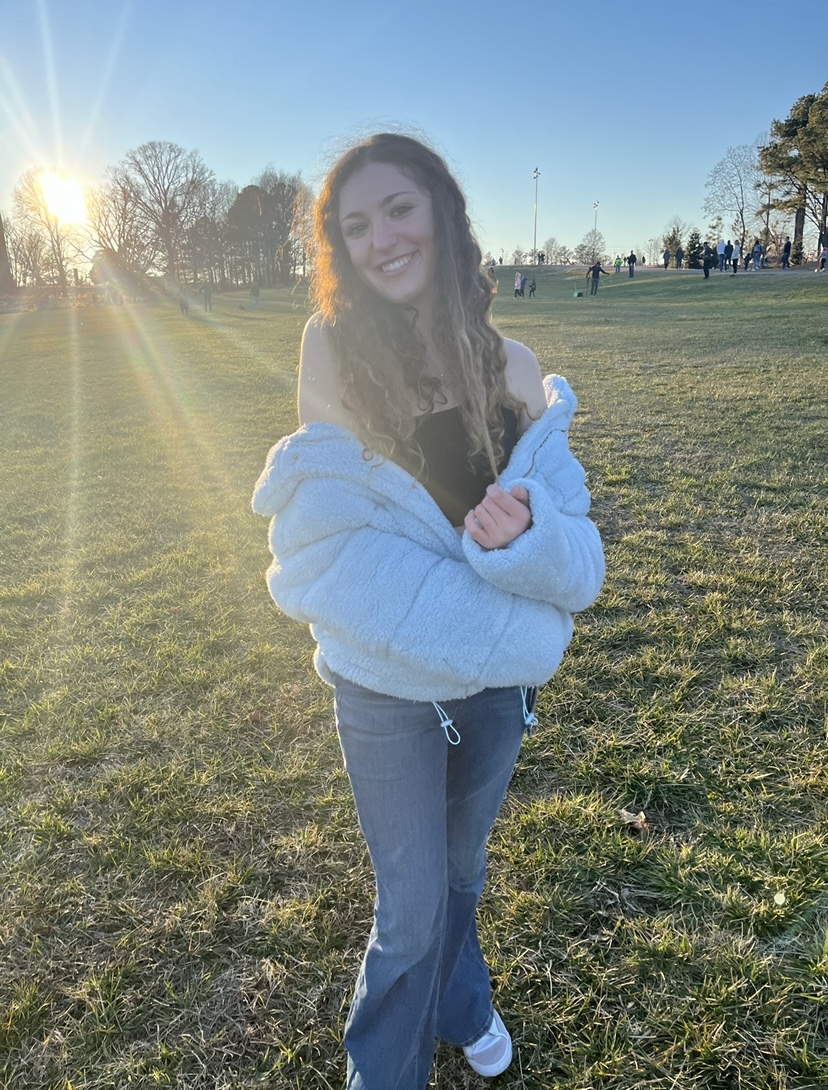 Hi! My name is Maddy and I am a staff writer for the Mycenaean. I love to travel, watch sunsets, and listen to music.