Kendrick Lamar is an old-school rapper coming from Compton, California. After releasing his debut album good kid, m.A.A.d city in 2012, Lamar caught the attention of Dr.Dre and quickly became well known. Then Lamar released albums To pimp a Butterfly, and DAMN skyrocketing his fame as a rapper.
Lamar's music is filled with intensity and strives to convey a message through its lyrics. Filled with soft beats, shouting, and fast-paced rapping his discography is diverse. A creative and inventive rapper, Lamar has been at the forefront of a new style of rap.
Lamar is great, but are his top songs overrated? Does he deserve to be at the top of our lists too? Spotify ranks the most popular songs on an artist's discography at the top of their page. Based on this list of songs, I will dissect and rate if they deserve to hold those spots. 
Number one: Money Trees. 
"Money Trees" is a powerful, laid-back song, paired with a simple beat, and a lyric echo. Jay Rock, a rapper who worked with Lamar and Future on the popular song "King's Dead," sings on "Money Trees." 
The message is the most powerful part of this song. Showing how Lamar and Rock grew up poor and the experiences they had growing up this way It details how they do their best to stay out of trouble, so they can reach their dreams of "getting shaded under a money tree," and becoming successful rappers. Lamar sings" dreams of living life like rappers do." Lamar did his best to not get into drug dealing, and gangs even when it was all around him.
"Money Trees" definitely deserves to be in the top five of Spotify's list, but I disagree with it being number one. As much as people love this song I believe that this isn't Lamar's best work. 
"Money Trees" is off of Lamar's 2012 album, good kid, m.A.A.d city, his third album release out of ten. There are superior songs that show Lamar's growth that I believe deserves the number one spot, such as Father Time off his most recent 2022 album, Mr. Morale and the Big Steppers.
Number two: Family Ties
Most don't realize that the rapper Baby Keem is Lamar's cousin. Both rappers rose to fame on their own without anyone realizing their connections until "Family Ties."
Together the name "Family Ties" was fitting for this song because both Lamar and Keem decided to create it together. Released in 2021, this song is the most recent to appear on Spotify's list. 
To me "Family Ties" is mediocre — its message is similar to "Money Trees," but has a different approach. Instead of looking back on their childhood, it's mostly a sort of bragging about where they came from and how they got this far. The lyrics also talk about the pandemic, and what they both experience in how their life is now. 
I like the vibe it gives off, but I don't enjoy Baby Keems' rapping in this song. It feels chunky and awkward in some parts, but in other sections, he seems to find a rhythm, but without it, the song falls apart.
The part when Lamar comes in the change is different; he starts off low and slow. It seems to be a sort of bridge but the vibe with the beat is conflicting. The beat is solid and catchy, but the lyrics make it flow weirdly. On the first listen, I didn't like this song, but after continued listening it can pass as okay. 
I think the reason why this song is number two is because this is the first single featuring Lamar released since 2016 and his fans were excited. Lamar had two albums released in 2018, but they were only soundtrack features from movies. 
To Lamar's fans, this doesn't count as an album release because most of the songs on these albums are other artists' creations. I don't believe this song is deserving of the number two spot because it is overhyped by fans listening to it. 
Number three: HUMBLE
From Lamar's 2016 album DAMN, "HUMBLE" is most deserving of its spot. The beat is genius and the message is golden. The whole song is about society and how people are so full of themselves and need to be humbled.
The song is fast-paced and the tangy piano in the background gives the beat a nice assist and holds the feeling throughout the song. Lamar wanted to make a point in this song, that humans think we are so great when we really aren't. We have flaws and those who are fake need to "sit down" and be our real authentic selves. 
Lamar raps in "HUMBLE" he's "tired of the Photoshop, show me somethin' natural like afro on Richard Pryor, show me somethin' natural." 
Richard Pryor is a comedian who had a great afro, he wants to see real hair, authentic hair. In our society, in this day and age, I believe this song 100% deserves its spot on the top five charts. 
Number four: All The Stars (with SZA)
SZA and Kendrick are a great duo, and they created this song for the Black Panther movie. It was the closing song to the movie and was a great collaboration. I would love to see these together in the future. I think this song also deserves its spot on the top five list. 
It's a dreamy spacy song that makes you feel like you are on a spaceship watching the stars pass you by. In the rapping part of the song, Lamar raps about entitlement and how people think they deserve things just based on who they are and don't realize he "don't even like you." This song is about a war at heart and a conflicting moment heard from different angles and sides. 
It's a great song and the vibe it gives off makes it a favorite of mine. This isn't a highlight of Lamar's rapping skills but it is a strength of his flexibility in different styles of music. It shows he can do R&B and rap. 
 Number five: LOVE. FEAT. ZACARI.
This song is one of my personal favorites of Lamar's, and it absolutely deserves all of the love it gets. Being one of Kendrick's most loved songs is funny because that is what this song is. "LOVE" is one of the first songs that launched Lamar to fame. His slow-paced rapping and groovy beats in this song create a great vibe for everyone. 
This song is about love, obviously, but it's the type of love that feels smooth and natural, not forced or harmful. Lamar sings he "wants to be with you" He raps about the difficulties of love and his fame, he wonders if this person would still love him if he wasn't as great. This song deserves to be number two or three. It's a great listen and I never skip it on my playlists. 
Lamar has evolved and changed the rap game, he deserves to be recognized for his work and talent further than these songs. Whether good or bad, his discography is filled with his hard work, and everyone should give him a listen. What Spotify puts as an artist's "Top Five" can lead new listeners to misinterpret an artist's music and the work they have put in to be better and create better. Dive into an artist's work, and appreciate what they have created and what they are going to create.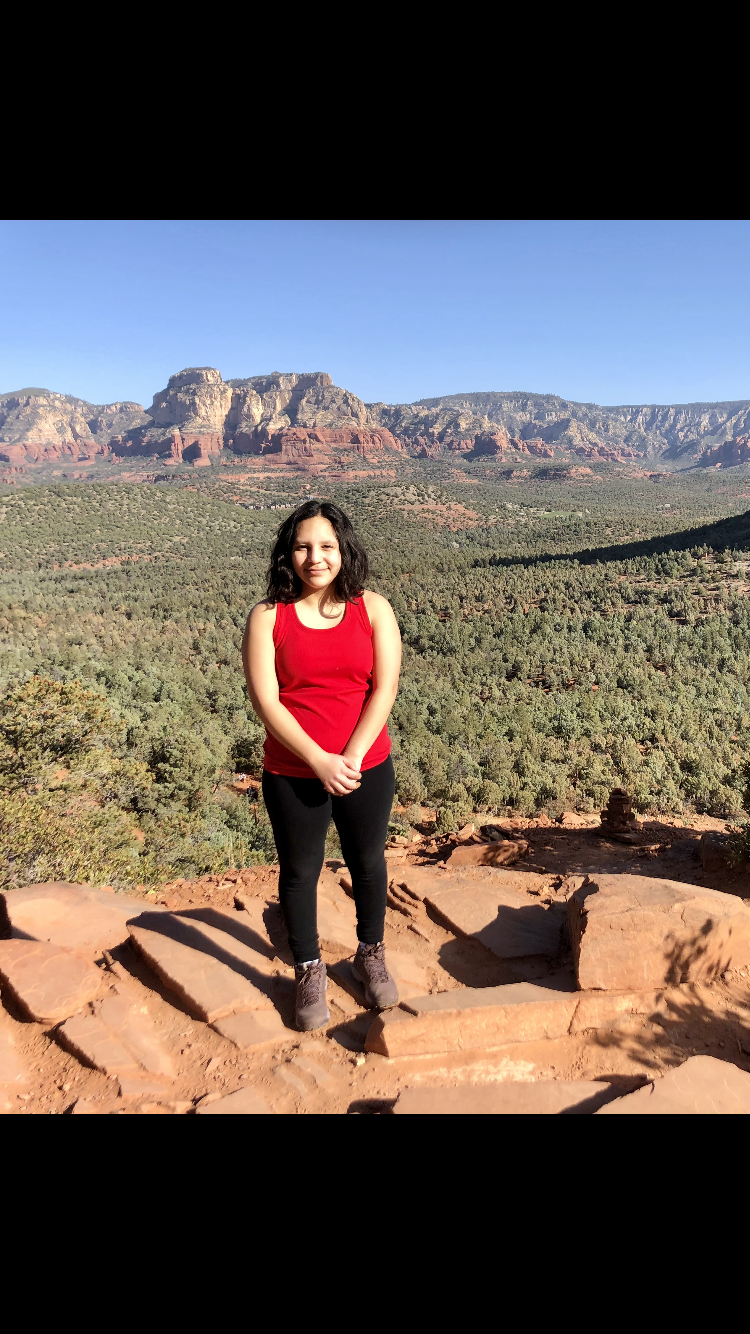 I'm Abby and like fashion, music, reading, and nature. Fun fact: I own over 20 plants.