Growing up, Andrew Brooks had always been exposed to the food business in one form or another. Whether it was working in sandwich shops, restaurants, or hotels, his experience in the food industry aided his pathway during university.
"When I went to college, and I found nutrition and foods, it seemed like a natural place for me to be. Coming from a chef background, I already saw through that chef filter, so everything I'm learning in the classroom about nutrition had me ask myself: how do I get that on a plate for someone? How can I create a meal around that concept?" said Brooks
Brooks graduated Southwest Texas University (now called Texas State University) with a bachelor in science in nutrition in foods. 
In 1998, Brooks chose to move to Sydney, Australia to attend the Le Cordon Bleu cooking school. This is considered the largest network of culinary and hospitality schools in the world — at the time there were only six schools around the globe, and Brooks took most interest in this particular location.
After an impactful year-long experience, the Chef decided to expand his career circling around the idea that food should be healthy and delicious. "Spirited Food company" was founded by Brooks himself in Austin Texas, 2008.
Spirited Food company is a weekly meal service made to suit customers' lifestyles.
"It wasn't like a Hello Fresh or anything because all meals would come to you ready to eat — all you had to do was heat them up. All the prep was done, and we did a different menu each week," explained Brooks.  
The company worked almost exclusively with local farmers and growers to get all the ingredients needed for the meals. The nutrition and organic aspect of the meals helped attract customers.  
"In Austin, there is a large population of special diet people and health-minded people in general. Spirited food was all about providing delicious and healthy food in a real easy way. Everyone loved the variety," said Brooks
Although the business was successful, Brooks and his family did not appreciate the urbanization of Austin over the years;
"Austin, especially over the last 5 years, has become a place that is just huge. For us, it has lost a lot of its charm it had growing up. A lot of the places that we liked to go are not around anymore. Too much traffic, too many people, just too big now," said Brooks.
After owning Spirited Food for a little over 20 years, Brooks sold the company in 2021, and sought out for a better quality of life with fewer people and less traffic.
After several different road trips in the family RV, North Carolina just happened to be the place they kept going back to.
Chef Brooks settled down in Hillsborough in August of 2022 with his wife, 10 year-old daughter Lila, a dog named Pete, a cat named Sam, and a goat named Albus, who currently lives on a goat farm 5 minutes away, but the family is looking for a farm to purchase and operate themselves. 
"We plan to have chickens, more goats, rabbits, a couple of cows — it'll be a full farm," explained Brooks.
After selling his house, business, and leaving his whole life behind, Brooks was looking for a job opportunity that incorporated food, education, and nutrition. The open Foods teacher position here at Leesville felt like fate. 
"When I heard about this job, I applied for it, and they called me back. It sounded like something I could enjoy and it would be impactful. I could also be involved in food, to me it was the best of all things," said Brooks
Ever since his arrival, Brooks has appreciated the nonstop support from his new community.
"Everyone has been so welcoming and super nice. I have had so many questions and they have always gotten answered. There are people coming by to check on me almost everyday and it's just fantastic," said Brooks
As his class progresses, Chef Brooks hopes to find more opportunities to incorporate knife skills, as he feels it is a very important life skill whether you are cooking or not. He also radiates excitement towards upcoming labs in the future.
"Next week, the students start their first lab — Red Lobster cheddar biscuits. All from scratch of course, no shortcuts. Everyone is just itching to get into the kitchen, and I'm excited for everyone to get their hands on the food," said Brooks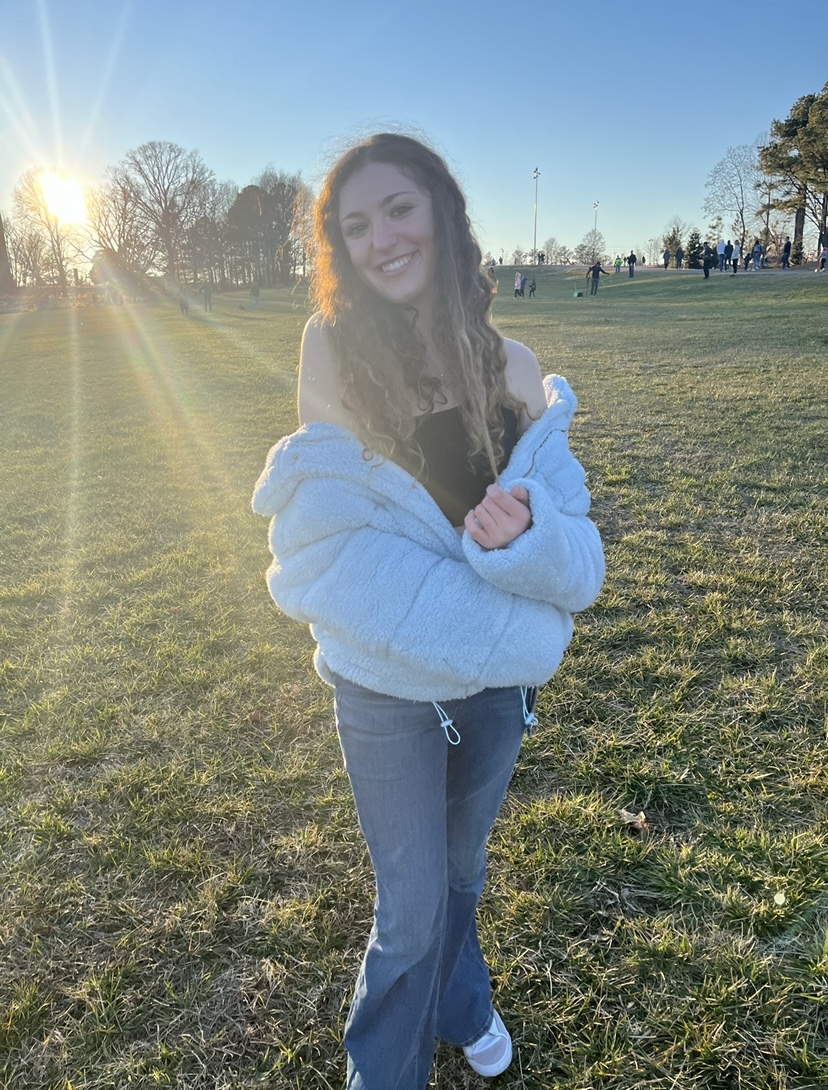 Hi! My name is Maddy and I am a staff writer for the Mycenaean. I love to travel, watch sunsets, and listen to music.