24-year-old safety Damar Hamlin took down Bengals WR Tee Higgins during the first quarter of the game with a tackle. Following the tackle, Hamlin stood to his feet and took two steps before falling to the ground. Higgins suffered no harm.
After Hamlin suffered a heart attack, an EMT preformed CPR for several minutes.. After that, he went to the hospital in a serious state. The team shared his status, and the information provided was more open-minded than usual N.F.L. injury bulletins.
The cause of Hamlin's heart stopping is yet unknown. But cardiac specialists claimed that the impact to his chest might have caused an arrhythmia in his heart. It takes only a few moments to cause that rare harm; the heart must be relaxed when the chest is impacted.
In an interview with The New York Times,  Calais Campbell, a veteran defensive end for the Baltimore Ravens, said it was "just natural" to ask whether playing football was worth its dangers.
"You wouldn't be doing yourself justice if you didn't contemplate the risk that you were taking and ask if you want to keep putting yourself in that position," Campbell said. Referring to the hit Hamlin took before his heart stopped beating," Campbell said, "I keep thinking that I've tackled like that hundreds of times and I've been fine. But what if I'm not fine next time?"
Giants safety Julian Love, who met Hamlin as they picked which college teams to play for, said Hamlin's injury was not easy to digest.
"A lot of people in this building have never seen something like that," he said. "Ever in football. And so it's a very freak thing. I'm not gonna sit here and say it's not hard to push forward."
In LRHS, this news has sparked reactions and comments from football fans and players. 
Carter Speri, junior and football player, thinks that while this is an unfortunate event, it had a good turnout. 
"I think the incident helped bring the league together in a way because, whereas normally, teams will be enemies and against each other, they all wanted to see Hamlin get healthy and get to a normal state after his injury, " said Speri. "While this occurrence is unfortunate, there is a silver lining and we were able to see many people surrounding him with prayers and posts, cheering on his recovery."
A lot of other athletes and football players have expressed their opinions, both positive and negative. And, even though it's unclear what will happen to Hamlin, it is abundantly evident that he is surrounded by love and support, especially from the LRHS community. 
For live updates on Hamlin's health, follow up with Sportsnet Staff.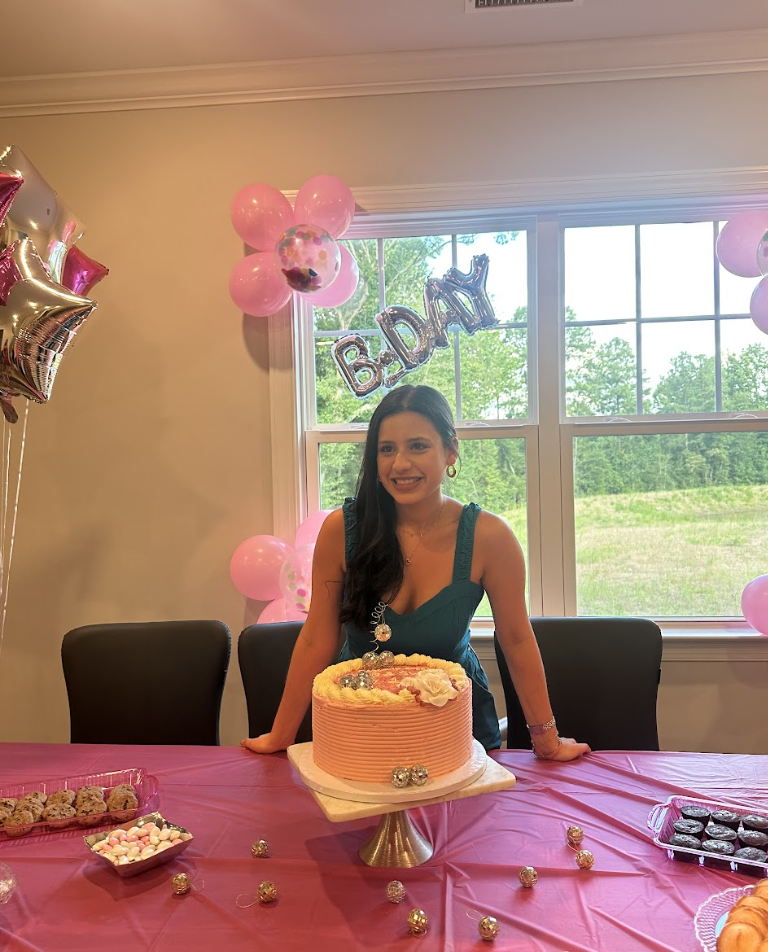 Hi! My name is Elena Faddoul, and I am a junior editor at The Mycenaean. In my free time, I like to read and spend time with family and friends.