Growing Up…
Holderman grew up in a small town in Pennsylvania named Hazleton. He went to a large high school and played football for all four years. Holderman grew up loving football and wanted to play in college. 
Coming out of high school, Holderman had no idea what he wanted to study in college. He knew he wanted to play football but was conflicted over what he wanted to pursue. Holderman did not enjoy school, he mainly went for football and to see his friends; however, he had an appreciation for math. 
College Life And Finding Passion 
Holderman came to the realization that he wanted to be a coach. Growing up, he coached his brothers.
It was difficult to become a coach without teaching as well, so Holderman decided to go to Delaware Valley University.
Throughout college, he coached his little brother's sports teams, like little league baseball. As he coached, he found his love for working with kids. 
¨I knew working with kids was something I wanted to do because I loved coaching my brothers but, you really can't coach without teaching,¨ said Holderman. 
Working and Future Jobs
Holderman did not start teaching right after college. He began working in the mental health field as a caseworker. His job allowed him to coach because his work time counted as teaching hours. He coached at his school for four years as he continued working. 
While coaching college football, he came to the conclusion that coaching college football was not what he wanted to do because he didn't enjoy the recruiting process. He would rather be a high school football coach. Holderman wants the ability to have college coaches recruit his players rather than himself recruiting. 
Coming To North Carolina 
Holderman met his wife while working at his job. The two married and moved to New Hampshire where they lived for five years and had two daughters. 
A job offer from East Chapel Hill High School brought Holderman and his family to North Carolina. He was offered the opportunity to coach football and teach at the school. Later on, he  went to Holly Springs High School, where he taught and coached as well. After working there for a couple of years, he came to Leesville in 2017.
Experience Working At Leesville 
Holderman came to Leesville when Coach Smuthers returned. 
¨I love working at Leesville. It truly is a blessing, and it's just great to be here,¨ said Holderman. 
Holderman found his passion for working with kids and being able to see their growth and encourage them to keep improving, both in teaching and coaching. 
While teaching, Holderman connects with his students. He wants his students to know that he was once in their shoes. Many students claim they hate math and can't do it, but he loves showing students little growth steps that change their attitudes towards math.
Holderman likes to push his students while coaching. He pushes his students to levels they didn't think they could get to, and he is amused by their growth and improvement. 
¨You've got to have somebody to push you through what you think is your thresh-hold and that's what coaching does, I love seeing that growth,¨ said Holderman. 
Holderman was a coach at Leesville for 5 years. After the 2021 season, he took a step back from coaching and needed to re-energize and spend time with his family. 
Done Coaching Forever?
Coaching is very time-consuming. Practices are held over the summer as well as after school and on the weekends. Holderman felt he needed to spend more time with his daughters, so he decided to take a break from coaching this year.
¨All the extra time I had with my kids over the summer and fall was just special, I'll never get that time back, but, friday night seeing the boys all ready to play, it just relight that fire in me, so i'll be coaching again next year some more,¨ said Holderman. 
He still has a passion for coaching and will be coaching again somewhere, sometime, as he misses coaching immensely. 
Not Your Average Teacher 
Holderman is not your typical teacher; he grew up hating school and only went to be able to play football and see his friends.  He struggled a lot in class and was only good at math because it always came easy to him. 
¨For me, a lot of kids will tell you I have a sarcastic attitude, but never in a mean way, i'm not going to downgrade a kid…we have fun a whole bunch in here, when we have to learn we gotta learn but besides that were just all hanging out, learning is just a byproduct of us having a good relationship,¨ said Holderman.
Having a fun personality is what Holderman is known for. After teaching the lesson plan, Holderman loves hanging out with his students and forming relationships with them. He finds it important to make sure his students feel heard and appreciated. 
Holdermans upbeat personality makes a positive impact on the way students view school and learning.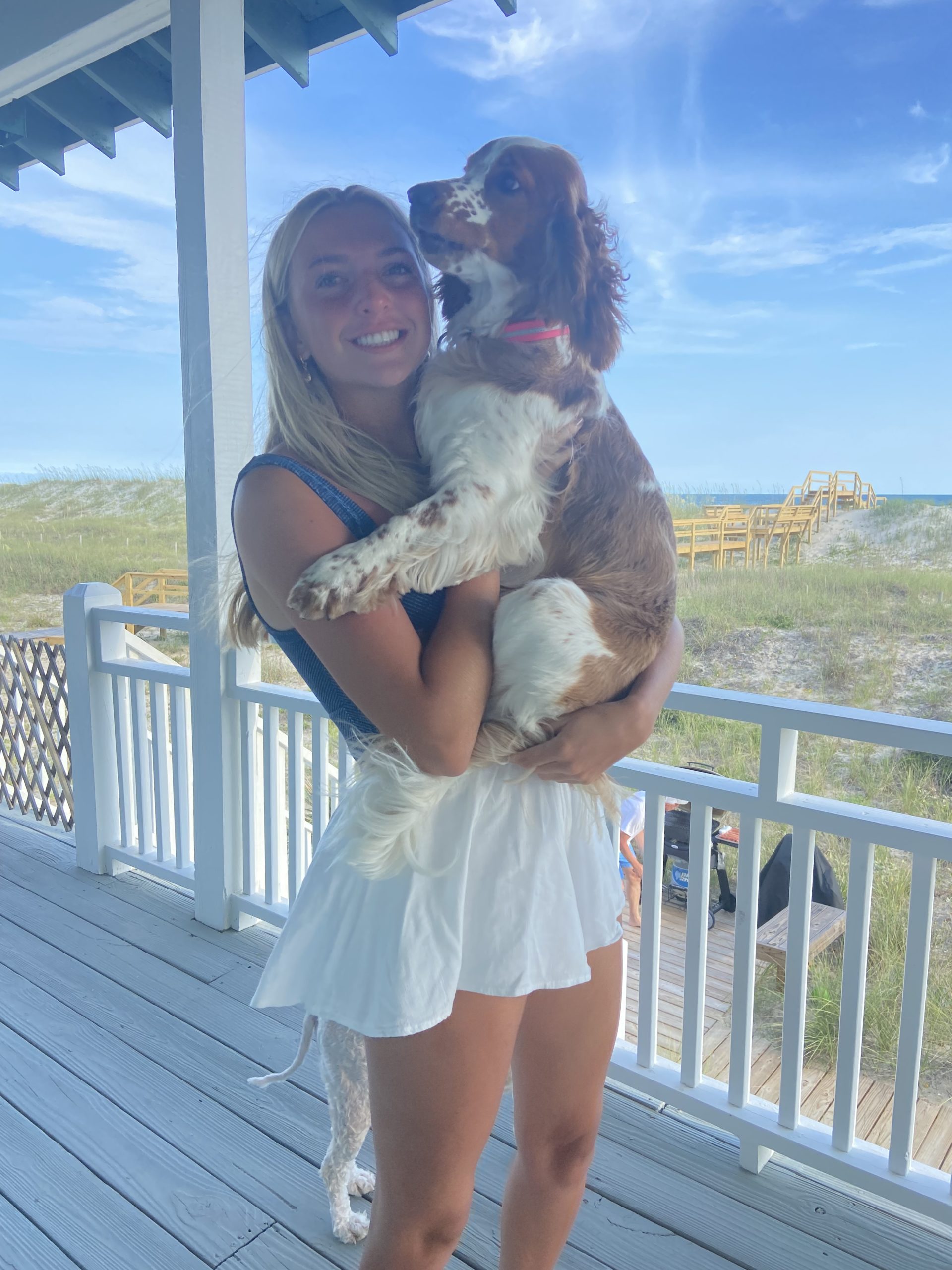 Im Kayla Wozniak, a staff writer for the newspaper. I love playing sports and having fun!