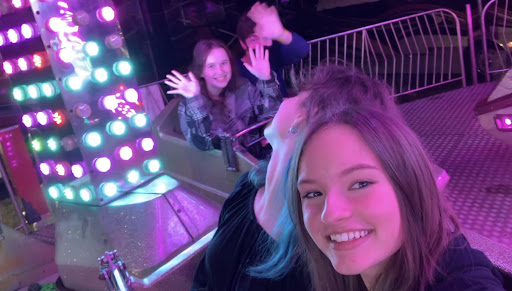 The State Fair is one of the most popular annual events North Carolina has to offer.
About the Fair
Every year North Carolina hosts a state fair for 11 days. The NC State Fair tradition has been going on since 1853, and gains more and more attraction each year to come.
This year's fair started on Thursday, October 13, and will last to Sunday, October 23. The fair has a lot of attractions to choose from. They have their fair foods, rides, minigames, and more.
During the night time, the fair employees activate the lights and give the entire ground area a new feeling.
Favorite Attractions
Of the several attractions the fair has to offer, a variety of people have different opinions on which one is the best. Others prefer the experience, in general, more than the actual attractions.
Georgia Weaver, a senior at Leesville Road High School, said, "My favorite part of the fair is spending time with my friends. The fair is super fun and I always have a fun time going with friends."
On the other hand, Phoebe Gupton, a senior at Leesville Road High School said, "I like the food the best. There are so many options to choose from and they are all delicious."
Then there is Sophia Pato, a senior at Leesville Road High School, who said, "The rides are the best attraction because there are so many to try and they are all fun."
Every person enjoys different aspects of the fair. Every year they look forward to returning and being able to re-live those moments once again.
Food at the Fair
Fair foods are unique to the event. Their food options often include a variety of fried foods which put your tongue on a flavorful ride. Some of the more popular item choices include: funnel cake, deep fried Oreos, fried pickles, turkey legs, shaved ice, and more.
Sophia Bacchi, a sophomore at Leesville Road High School, said, "My favorite fair food is the funnel cake. I enjoy the fried crunchy texture and adding the white powder to give it a more sugary taste."
Funnel cake is the most popular fair food there is. People love them because of their crunchy texture and the option to add even more sugary items on top of it to enhance the taste.
Pato said, "I love the island noodles. Every year I go it's always the first food I want to try. The flavor is immaculate and nothing else is quite like it."
The island noodles are yaki-soba noodles with included spices and several vegetables. They are served in a paper container and served when it's hot.
Time of Day
The fair opens at 9 a.m. and closes either 11 or midnight. Some people prefer going during the day, while others prefer night. Each time of day has its own pros and cons.
For example, very early in the day is often busier but more convenient since there's light out. In the dark, it's less crowded, and they have the fair lights turned on which gives the grounds a new feeling.
"I like going late at night and staying until closing. The lights are beautiful and make everything so much prettier," said Weaver.
The biggest con for going at night is usually the weather since it's much colder.
However, Gupton said, "Daytime is the best time to go because I don't like staying up super late and it's better to be able to see everything clearly."
Daytime provides more convenient lighting and oftentimes better weather.
Wristbands or Ticket Strip
The fair has two options to choose from to access the rides. They are the wristbands or ticket strips. Wristbands are $30 to $40 depending on when you purchase them. Ticket Strips $10 for 18 tickets; most rides require 6 to 8 tickets.
"I recommend buying the wristband because rides are an essential part of the fair experience," said Weaver.
Gupton, Bacchi, and Pato all said the same. Fair rides are a huge part of the experience, so paying $30 for an unlimited amount of rides can be super convenient.
Next Time
Although most people enjoy their experience at the fair, they still regret not trying all the attractions they wanted. Most of the time the lines get too long, you are too busy trying other stuff, or it gets too late to stay.
Pato said, "Next time I want to eat more food. There are so many options to choose from and I don't ever bring enough money to try all the ones I want."
Bacchi said, "I want to attempt to go on more rides in the future. Most of the best rides have way too long of lines and I dont't want to waste time waiting in them."
There are so many attractions which makes it hard to go on everything that seeks your attention. Several factors limit your fun, so next time you go you must do what you weren't able to do the previous time.
The fair is full of fun experiences to try and a great place to make new memories.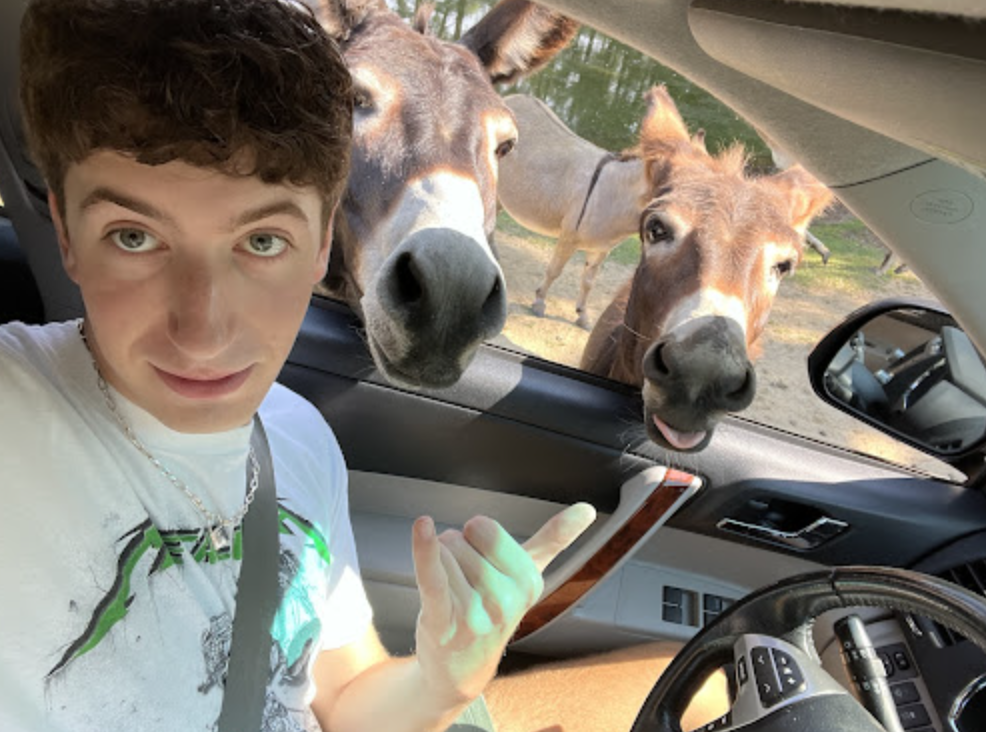 My name is Andrew and I will produce the most entertaining content for my fans. I will write about anything and everything. (Trust me I've tested it.)