With a senior class of almost 600 people, there are many exceptional individuals at Leesville Road High School (LRHS) for the 2022-23 school year. Sydney Walker is one of those individuals. 
On the Court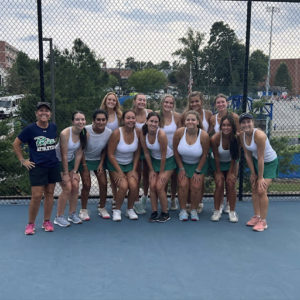 Walker played on the junior varsity team from her freshman to sophomore years, and she joined the varsity team and is still on it today. 
Walker works hard every day after school for two years for practice and with a maximum of two matches per week. 
Teammate Relationships
Since Walker joined the junior varsity team in her freshman year of high school, she made lots of friends with her teammates. 
Carver Vaughn, a senior at LRHS, is one of Walker's closest teammates and friends off the court. "Sydney is always super positive and fun," said Vaughn. "She is one of my best friends so that makes it better. I love playing doubles with her."
Vaughn's favorite moment with Walker is when they used to travel together to away matches. "We would drive together to all of our matches last year, and that was always super fun," said Vaughn.
Lily Grace McCann, another senior and captain of the varsity tennis team, also has a fondness for Walker.
"Sydney is such a good leader, she's always coming with a positive attitude," said McCann. "She really just brings it all and she leaves it on the court when she's done."
McCann's favorite memories of Walker are their annual beach trips. "She's always so fun and always willing to do stuff," said McCann. "Even when we're not doing anything, even if we are just reading our books, she's always just so fun and chill."
The Coach's Opinion
Nancy King is the new coach of the varsity tennis team at LRHS, but she has known Sydney for years.
"I've known Sydney for a long time, so I've been coaching Sydney for a long time," said King. "I've seen her improve. She's a great player on the team, and she's a great asset." 
King reminisced on a challenge that Walker had to overcome in her first match this year. "She was down the first set, but she came back and easily won the second set," said King. 
"We barely lost in the third set tiebreaker. It was a real exhibition and fight," said King. "She's got a real good stomach for a fight."
Off the Court
Walker is a hard worker off the court as well. She took many APs over her four years in high school, joined many clubs, and been a great student.
Walker and her friends reflect on their past few years at Leesville, with all of its ups and downs, and Walker's hopes for the future.
Her Closest Friends Weigh In
Inci Aydin, a senior at LRHS, is one of Walker's oldest friends. "I knew of Sydney in elementary school, since we've both been going to Leesville since kindergarten," said Aydin. "I really became friends with her in fourth grade in Mr. Simpson's class."
Aydin noted that one of Walker's best qualities is that she is caring. "She's really proactive when it comes to thinking about other's feelings and doing things for them," said Aydin. "She does it in a way that's very meaningful to the people that she knows."
Julia Raymond and Bronwen Clawson, both seniors, are Walker's closest friends. Raymond met Walker almost a year ago, and Clawson has known Walker since sixth grade.
Raymond's favorite quality of Walker is her adaptability. "If you ask her to do anything she's always down for it," said Raymond. "She's also just very self-motivated."
"I really love her work ethic and she's just so genuine," said Clawson. "I feel like you can have such real conversations with her."
Family Perspective
William Walker, junior, is Walker's younger brother. Since they are so close in age, they have a strong relationship. "She's really great because she'll help me with school work if I need help," said Walker. "She's taken a lot of classes I'm taking, so it's really helpful."
Walker will miss his sister when she goes off to college. "It will be different because since we're so close in age we've been together all our lives," said Walker.
Sydney in Her Own Words
High School Memories & Experiences
Even though Walker has played tennis since she was 8, joining the team and juggling school work simultaneously was challenging. 
"Definitely junior year was a struggle," said Walker. "I had three AP's then practices, matches. I was out till 7 or 8 at night, and then come home and do all my homework."
Walker will miss the social aspect of school, seeing her friends, and knowing Leesville well. "I like that since I've been at Leesville since kindergarten, I like being where I kind of know everybody," said Walker. 
Looking Towards the Future
Walker has high hopes for college. "Looking forward to studying what I want to study and exploring my interests," said Walker. "[I'm also looking forward to] more independence."
While in college, Walker will likely only play tennis recreationally, not as a university sport. "I'm not a very competitive person, so I'll only do it for fun," said Walker. 
Walker's goals are to attend the University of North Carolina at Chapel Hill and major in psychology until she figures out where else she wants to study.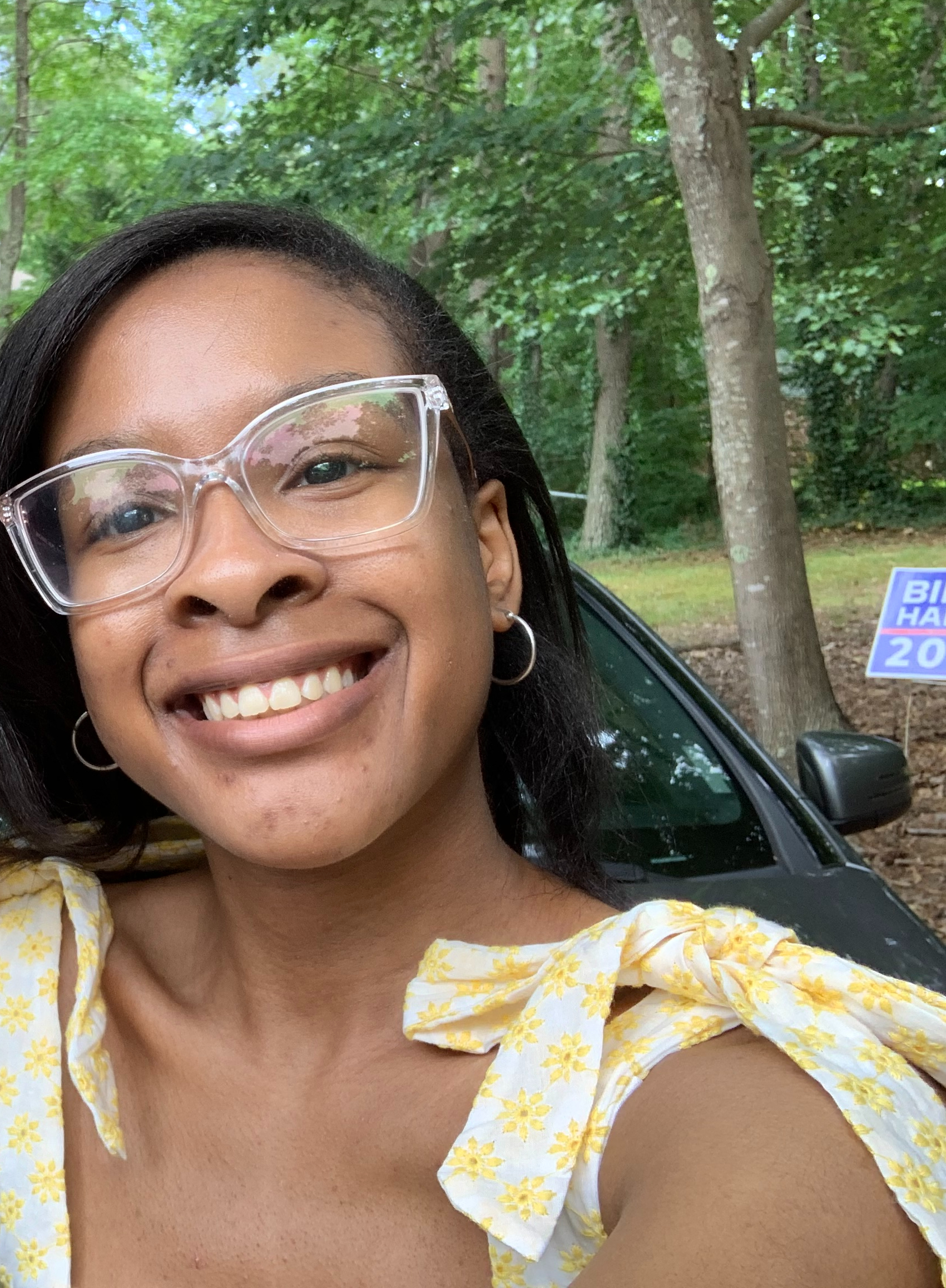 Hey guys! My name is Dayna, and I am the Editor-in-Chief of the Mycenaean this school year. I love reading, cooking/baking, and hanging out with my friends and family!