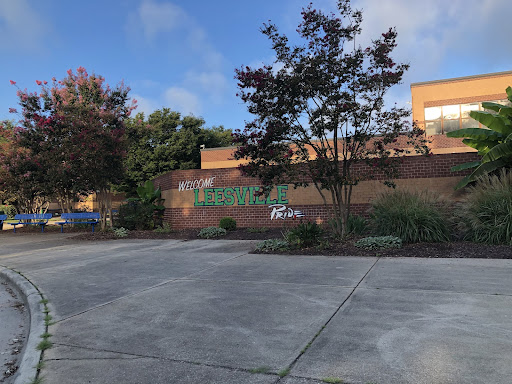 On August 29, Leesville welcomed back its students- both old and new- for the 2022/23 school year. 
Being a new student is undoubtedly daunting– walking into an unfamiliar building, with new people, and new procedures.  It is overwhelming.
Aggie Alford transferred from Enloe Magnet High School to Leesville for her junior year. Alford felt nervous yet excited for the start of the new school year. She felt intimidated seeing the crowded hall and not knowing where she was going. 
"It was nerve-racking stepping out of the car and seeing all the students," Alford recalled. 
Despite her nerves, she powered through the day. 
Overall, Alford enjoyed her first day. She said Leesville differed from Enloe because it had better classes and teachers.
She felt very welcomed by all her teachers. "All my teachers have been so helpful and kind. They helped me feel less stressed out," she said. 
But, all these new classes bring a lot of opportunities to get lost. Alford expressed she struggled most with finding her way around the school. She found herself constantly going in circles. 
"Even on the second day I got lost trying to find the cafeteria," Said Alford.
Alford concluded that she overall had a good first day. She loved how welcoming everyone was but was just frustrated with getting lost. 
To help out new students, Alford said, "I think Leesville should offer better maps."
First days are a struggle for everyone, but we can make them easier by being a welcoming community.
Hi, I'm Kira. I am a senior and I am also a tripet!