I could list the things I know about lacrosse on one hand: there's a ball, a stick, nets, and something called "cradling" — which I later learned was when the players turn their stick slightly after catching the ball to keep it from falling out.
However, I arrived at the lacrosse field one afternoon ready to learn and watch the team in action.
#RainyDayGrind
Unfortunately for me, that first afternoon was rainy and cold. I observed, with some surprise, how the girls kept arriving anyway. They chatted and prepared for practice as best they could given the circumstances. When the coaches directed them inside, I noticed how the players not only worked with their coaches but also with each other to plan out different plays and practice techniques.
They then watched and analyzed videos of their old games, seeing what they could do to improve in the future. The group was constantly talking through their actions, whether it be in passing the balls back and forth or pushing each other to be better players in general.
Reaching Their Potential
"It's honestly amazing: This year we are seriously communicating, you can see it on the field. We are not giving up as easily and we are putting so much effort into winning," said Anika Ruff, a senior varsity member of the team. She started playing again last year after stopping in middle school.
Alison Chambers (senior) and Alexis Sarmiere (junior) are captains. They both see the great potential in the team this year, but both spoke on the hardest part being game time.
"The most challenging part is communicating in games and being able to push through hard times," said Chambers.
Competing is stressful for anyone, and when you are in the moment during a game, that pressure can make working together even more difficult.
"I think this season the team has stepped up in multiple ways, and we've done a lot better this year than the last 2 years," said Chambers.
The Bond Created
Over a few days of practice, the girls were both each other's supporters and constructive critics — their enthusiastic support never wavered even as the afternoon wore on.
"The team is really strong, if we think we can help each other we'll help each other," said Callie McLemore, a sophomore and midfielder. The girls bond with their enthusiasm for lacrosse. This passion often comes across as yelling at each other from across the field, but it is all in good fun, and it seems to motivate each player to do their best.
Coach McLemore
Coach McLemore is undoubtedly the backbone of the team. His love for lacrosse and each player is evident in the way he both tests them and listens to them every day.
While coaching a promising team in a very difficult division is a hard task and the job of a coach is nonstop, it is worth it.
"The lax family is something I am ridiculously proud of," he said. "
A couple years ago, Coach McLemore was diagnosed with Multiple Sclerosis. Every year, the team hosts an "orange out" game, which is meant to bring awareness to Multiple Sclerosis. March is known as Multiple Sclerosis Awareness Month.
The team hosted their "Orange Out 4 Mac" game on March 11 during their game against Millbrook.
Coach Mac shares so much love for this team. He even got a tattoo of a lioness on his arm to symbolize the strength of the lady lacrosse players.
These girls are brilliant, and I take pride in the fact I gave them a little bit of that discipline," said McLemore.
Reflection on the Team
Reflecting on my experience, I can see how any team needs to be something more than a bunch of random people pushed together.
You must involve yourself with the other members and leaders in order to be as strong as possible.
The LRHS women's lacrosse team is a group that has embraced that idea and they strive to reach their goals every day.
Throughout multiple interviews and conversations, I kept hearing the players use the word family.
"It's never just been about lacrosse, it's about the lax family. That's something we say in our huddles, 'you say pride, we say family.' We are proud of our Leesville family," said McLemore.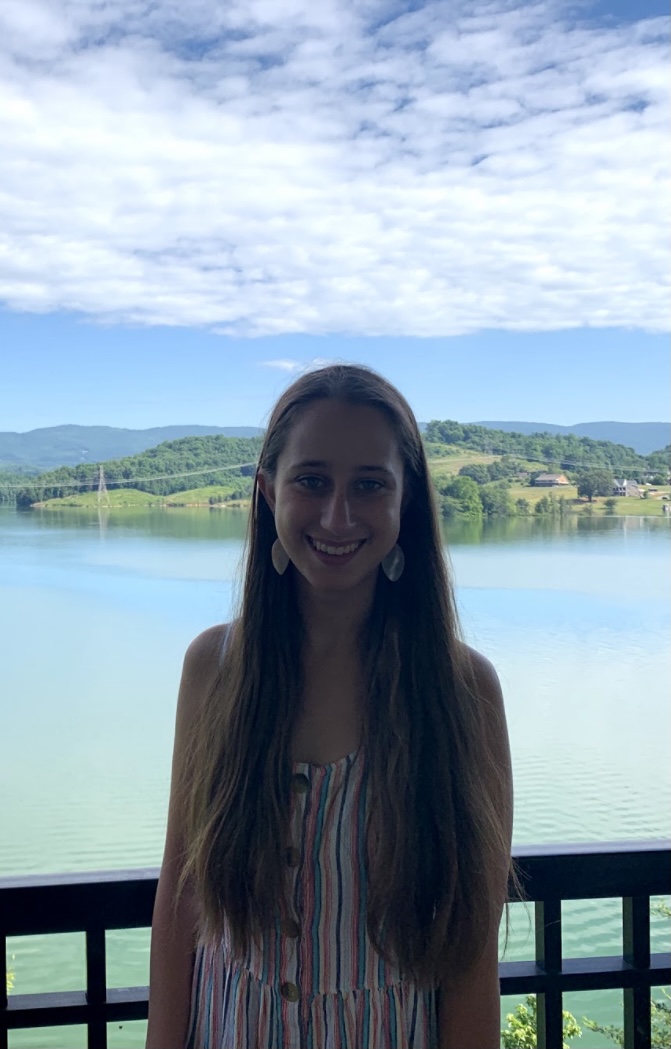 Hi! My name is Gretchen and I am a senior editor and SEO editor for The Mycenaean. I love to travel and listen to music.