Contributor: Kyla McGhee
On Christmas my friends and I received the best news of our life – we were going to a Justin Bieber concert!  
I've been a Bieber fan since kindergarten and after this concert I became even more of a Belieber. Even though the concert was hosted on a school night, the experience was worth it. 
Unfortunately, traffic prevented us from seeing the opening acts. However, we arrived in time for Bieber. 
The Set 
Our seats were on the side of the stage which ended up working out. We got to see the crew setting up the props for the set and we also saw the dancers rushing to their next spots during the performance. 
The show started off with an inflatable airplane where Bieber started rising from the top. The overall theme of the concert was traveling outer space into different realms, and after his first song, the stage changed to more of an underwater scene. 
Next, the stage went from blue to red. The bottom of the stage displayed lava and volcanoes to symbolize another discovery. Around the middle of his performance, these lights lit up on stage and started traveling throughout the arena, symbolizing Bieber's internal thoughts. This is also where he started to get personal with the crowd and share his mental struggles from being a child star. 
Along with his mental process, he described the obstacles he encountered throughout his life by having the stage project tunnels to guide his journey. 
Later on, the stage started to form lighter colors which symbolized Bieber's peace with life and his journey. This is where he started to sing his slower songs. 
For the last song, the stage projected pictures of him and his wife, Hailey Bieber. He also included pictures of crowds from his previous concerts over the years. This was my favorite set because I truly enjoyed seeing Bieber thrive. He came a long way from his first hit, to getting in trouble, and now finding himself through music. 
The sets did an amazing job recreating Justin's journey with discovery, peace, and even the obstacles he went through to get to where he is now. Hands down one of the best sets I've seen produced. 
The Music 
Since Bieber's new album and tour are both called Justice, and he performed most of the songs off of his new album. 
He opened with Somebody which is a fun song to get the crowd up off of their feet. He then went into Hold on, Deserve You, then ended with his famous song Holy. He then went off stage for the crew to prepare for the next set of songs. 
Bieber then went into songs from Purpose, his previous album: Where Are U Now, What Do You Mean, Love Yourself, All That Matters, and Sorry. 
He then went back to songs from his most recent album for the next set: Love You Different, As I Am, Ghost, Lonely, and 2 Much. 
Ghost was the song I was looking forward to hearing the most because it's not only my favorite from the album, but it's one of my top songs by Bieber. I even started crying because that song means so much to me and it felt like a dream come true hearing it live. 
To make the crowd go crazy, Bieber sang two popular throwback songs – Boyfriend and Baby. Hearing him sing Baby brought nostalgia so the kid in me came bursting out when he incorporated the song into his setlist. 
Bieber then started to play the piano with his band and performed an instrumental version of his song Peaches. 
To end the night, he performed Anyone which is about his wife. I feel this was a great song to close the show because it not only expresses how much he appreciates his wife, but how much he appreciates his fan base. 
I'm so glad I remained a Belieber even during his rough patches. I am proud that he found his passion for music again and he's sharing that with the world again.
The Memories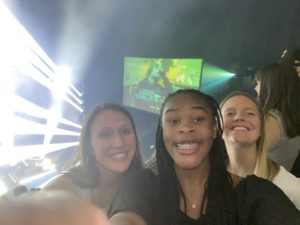 Concerts create memories you'll be able to share for years. I am so thankful for having the chance to see one of my favorite artists in person. 
Bieber made me realize that it's okay to make mistakes as long as you learn from them. I realized that he was in the spotlight frequently since he was a teen, so he never had the chance to find himself privately. He fought through those battles and found ways to be happy without caring about judgments from the public. 
I have a different respect for Bieber, as I am still in shock about how much I gained from screaming my head off to his songs — but when you think about it, his lyrics were meant to inspire his fans. 
I can't wait to see what else the 2022 concert season has in store for North Carolina.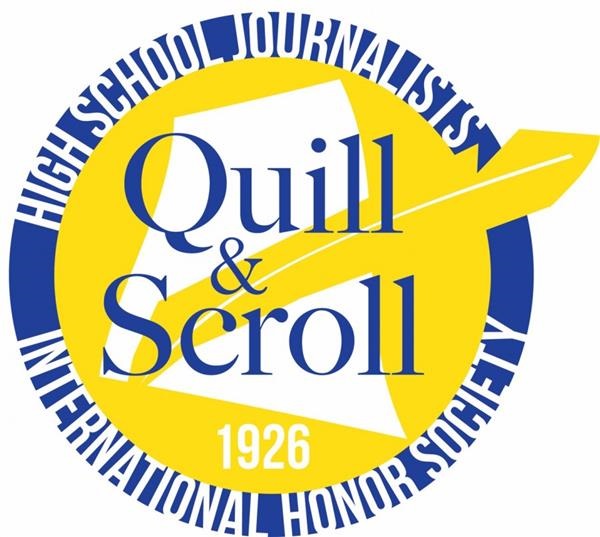 Quill and Scroll is an international high school journalism honor society that recognizes and encourages both individual and group achievements in scholastic journalism.