Mardi Gras parades began on January 6, but you would not have guessed from the energy surrounding the Muses parade when we arrived in New Orleans on February 24. 
My friends and I had left the airport and drove straight to the house we were staying at, and only had a minute to drop off our bags before we were whisked into the crowds. I quickly learned that I had to dress colorfully — specifically in green, purple, and yellow — and truly get into the spirit if I wanted to get the full Mardi Gras experience. By the next morning's parade, I had Mardi Gras earrings and many bright-colored beads. After eating a second piece of king cake, we joined the celebration already in full swing at 10 a.m. 
Another decoration on the residential streets of New Orleans. King Cake is beloved by many and enjoyed throughout the Mardi Gras season. (Photo Courtesy of Gretchen Stern)
What Makes Up This Event?
Throughout the trip, we saw countless amazing parades (with different themes such as Muses, Tucks, and Bacchus), marching bands, and groups of adults in costume, dressed up and dancing to favorite hits such as Dancing Queen and the YMCA. I learned these groups both on and off the floats were called "krewes," a term seemingly taken on somewhere in Mardi Gras history. 
Not only were there many New Orleans patrons participating, but even some famous people were spotted along the parade route — one float held the Saints football team, and another had Anthony Mackie, the actor of The Falcon. 
The impact of Mardi Gras is bigger than I ever realized. It is a sort of attraction that I could never properly picture until I participated in multiple days of festivities, and I loved the way it both supported schools in the area and seemed to bring the local community together with the many tourists. There were occasionally lulls between events where people took the time to talk to each other, share good food from vendors nearby, and throw footballs and frisbees they caught during past parades. 
A view of the Tucks parade. People set up tarps, chairs, and tents early in the morning so that they will have ideal viewing spots when the party begins. (Photo Courtesy of Gretchen Stern)
The Other Side of Mardi Gras
While Mardi Gras is undoubtedly historic and exciting, I also could not help but recognize how very first-world it all is. Especially in a time when people around the world are facing hunger, poverty, and wars, seeing the waste left behind from the "throws" of the floats was disheartening. 
I will not say that catching everything that was thrown at me, and then yelling for more, was not fun and part of the experience — particularly when it is all completely free. However, I ended up leaving many beads and toys on the ground or trying to give them to others. No one would ever want or need the massive amount of stuff tossed off the floats at every parade, so at a point, there is nothing much more you can do.
One of my favorite things I caught from a lady on the top deck of one float in the Morpheus parade was this beautiful decorative mask. It is one of the few things that made it home with me. (Photo Courtesy of Gretchen Stern)
It was a production to go onto the porch every night and watch the front loader and dump trucks scoop up pounds of trash, including everything from leftover beads, to plastic wrap, to even a forgotten stroller. 
In this picture, you can see the machines and workers helping to sweet up everything left over. If you look closely you can even see the beginning of a large pile forming. (Photo Courtesy of Gretchen Stern)
Reflecting on the past week, I am grateful I had the chance to see what Mardi Gras is really like, and I would love to experience it again someday. 
And hopefully, future years will bring a celebration that is both joyful and more conscious of its effects.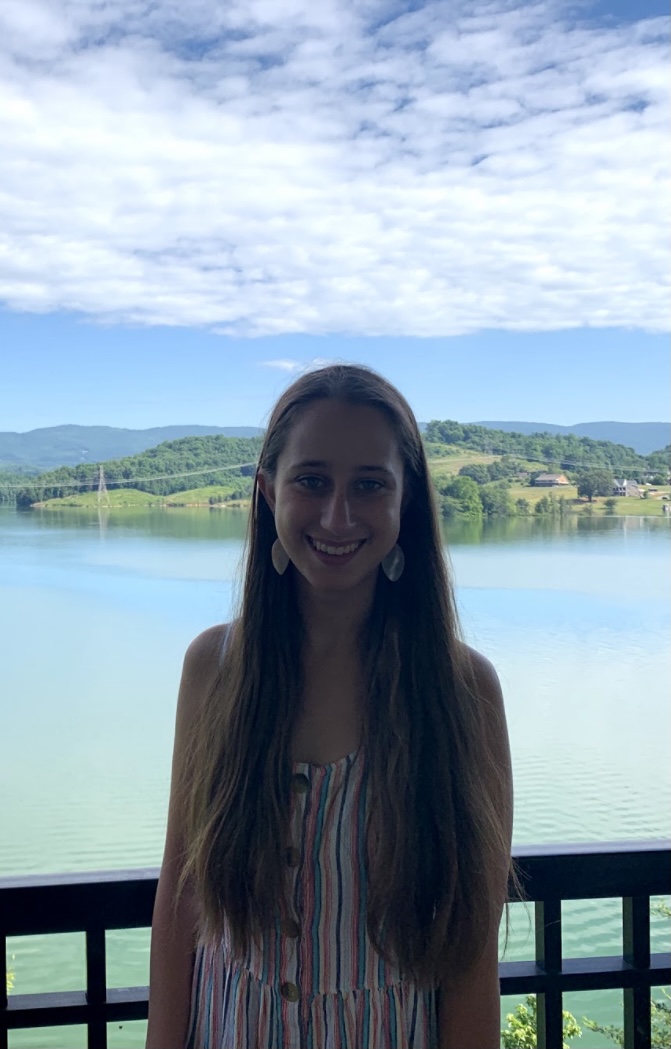 Hi! My name is Gretchen and I am a senior editor and SEO editor for The Mycenaean. I love to travel and listen to music.