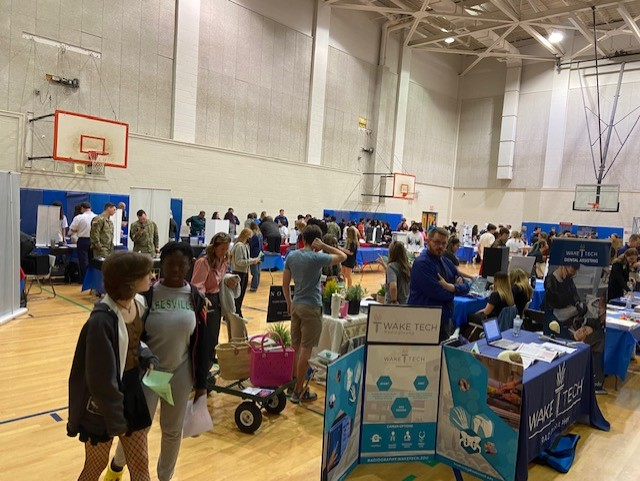 On Tuesday March 22, Leesville held their 2022 Career Fair. Usually the event is held in the evening during the week, but this year it was operating from 8-2 pm where students could go during their school day. 
The gym was filled with a variety of multiple corporations and businesses, all there for the sole purpose of advertising the place they were employed to the students. 
Employees representing their businesses made sure to come ready and prepared to inform the kids on where they work, with the hope they will spark an interest and apply for a job themselves.
Colby Roundtree, talent acquisition sourcer at "Bright Horizons," explains how the process would work for an attendee of the career fair interested in a workfield with children. (Photo courtesy of Maddy Winick)
"Bright Horizons focuses on day care and a primary school atmosphere. Centers are hiring right now for summer camp counselors as well as part time assistant teachers. The biggest thing for us is really giving you guys the opportunity to get immersed into a center and find out if it is a career long passion, and if it is we end up paying associates bachelorette degree or any licenses and certifications in childcare," said Roundtree.
Roundtree attended the Leesville Career Fair excited to share his business with new young faces.
"Coming out to Leesvilles career fair was an excellent opportunity in the Raleigh/Cary area. I know you guys have an awesome early childhood education course, so for kids interested in this field it's a great opportunity to share what we do," said Roundtree.
Mrs. Canada, Career Development Coordinator at Leesville, organizes this annual event. Canada notifies businesses she has access to through contacts and either professional or personal connections. 
Although the 2022 career fair was set up differently than previous years, it was an overall success with over 50 vendors and 1200 CTE students present.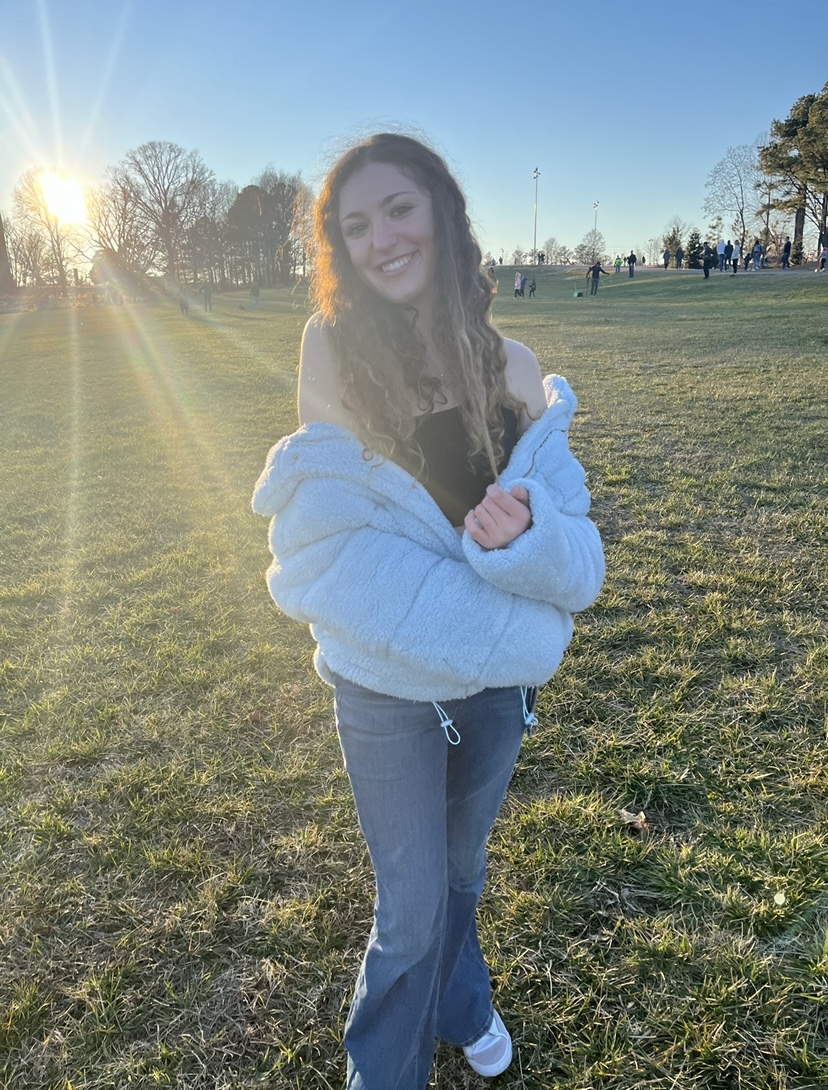 Hi! My name is Maddy and I am a staff writer for the Mycenaean. I love to travel, watch sunsets, and listen to music.