On November 4, my family and I saw the band Chicago live at the Durham Performing Arts Center. 
Going into the concert, I was extremely excited because Chicago is one of my favorite bands ever, and I was ecstatic to finally see them live. 
Chicago formed in 1967 and has been recording and performing since then. What made them stand out from other bands was they were a rock band at their core, but they also had a 3 man horn section which allowed them to experiment and go different places with their sound. 
The original lineup of the band was keyboard player and vocalist Robert Lamm, kassist and vocalist Peter Cetera, guitar player/vocalist Terry Kath (who Jimi Hendrix reportedly called "the greatest guitar player in the universe"), and drummer Danny Serphine. The horn section was made up of trombone player James Pankow, trumpeter Lee Loughnane, and woodwind player Walter Parazider.
This lineup carried on until January of 1978 when tragedy struck. Terry Kath had been playing with a revolver without realizing there was a bullet in the chamber. He then accidentally shot himself and died instantly. This was a massive setback for the band due to Kath's playing and voice being an essential part of their sound. After this tragedy, I believe that their music took a sharp decline and they never fully recovered. 
Later in 1985 after a multitude of pop hits, Peter Cetera then left the band due to creative differences and did not come back. This affected the band's success because most people saw Cetera as the lead singer of the band since he sang most of the hits. Later in 1991, Danny Serphine was fired from the band leaving Lamm, Pankow, Loughnane, and Parazider as the only original members.  
When I saw them, the lineup had 3 of the original members: Parazider had left in 2017 due to Alzheimer's disease. The rest of the band was Ray Herrmann taking Parazider's place, Brett Simon on bass, Lou Pardini on keyboards and occasional lead vocals, Neil Donell on occasional lead vocals and acoustic guitar, Guitarist Tony Obrohta, and Walfredo Reyes Jr and Ramon Yslas on drums and percussion.
They opened the show with the amazing song "Introduction", which was the first song on the first album written by Terry Kath to introduce the sound of the band. This was a great introduction to this lineup and showed what the band could do at this point in their career. 
Next up was the fan favorite song, "Questions 67 and 68" which introduced one of my favorite parts of the show, Neil Donell! It was truly amazing how much he imitated Peter Cetera's voice but also made the songs his own, bringing his own personality into it–moving around the stage and whatnot.
Next was one of my favorite Chicago songs, "Dialogue" which was a duet pop song with Donell and Lamm singing both parts and it was just really cool to see it live. 
Now my grips with this concert. They performed the amazing tune "Call on Me". On the studio version, Peter Cetera usually sings lead vocals, but instead of getting Donell who sounded exactly like him to sing it, Lou Pardini sang the lead part. Pardini is not a bad singer, but to me, his voice did not fit this song at all. He could not hit some of the higher range notes that Donell and Cetera could. 
After a couple of slower tracks, they performed one of my favorite songs of the night. "Ballet for a Girl in Bucannon" a twelve minute suite written by James Pankow. The band was extremely tight and you could tell some of them had been performing this song for 54 years. Half way through the song it came to one of the highlights of the whole band's catalog for me "Color my World". This song, sung by Kath in the past, was now sung by Lee Loughnane who did an amazing rendition of the classic song. 
During this suite, however, some more problems showed up. In the original version of this song, the guitar is a huge part along with the bass guiding the song through its many twisting passages. But in this live version the guitar and bass were so quiet it took away from the enjoyment of the song. This happened throughout the entire show taking away from the magic  of guitar focused rockers like "I'm a Man" and "25 or 6 to 4". The keyboards were also overpowering these two instruments which worked for the 80s era songs like "Hard habit to break" and "You're the inspiration" but took away from most of the earlier guitar focused songs.
Overall, these minor nitpicks didn't take away from the experience, and I had a very enjoyable time. I would definitely recommend going to see these guys especially if you're a fan of the band because I don't know how much longer they are going to be touring. 
But for now the band is "Feeling Stronger every Day".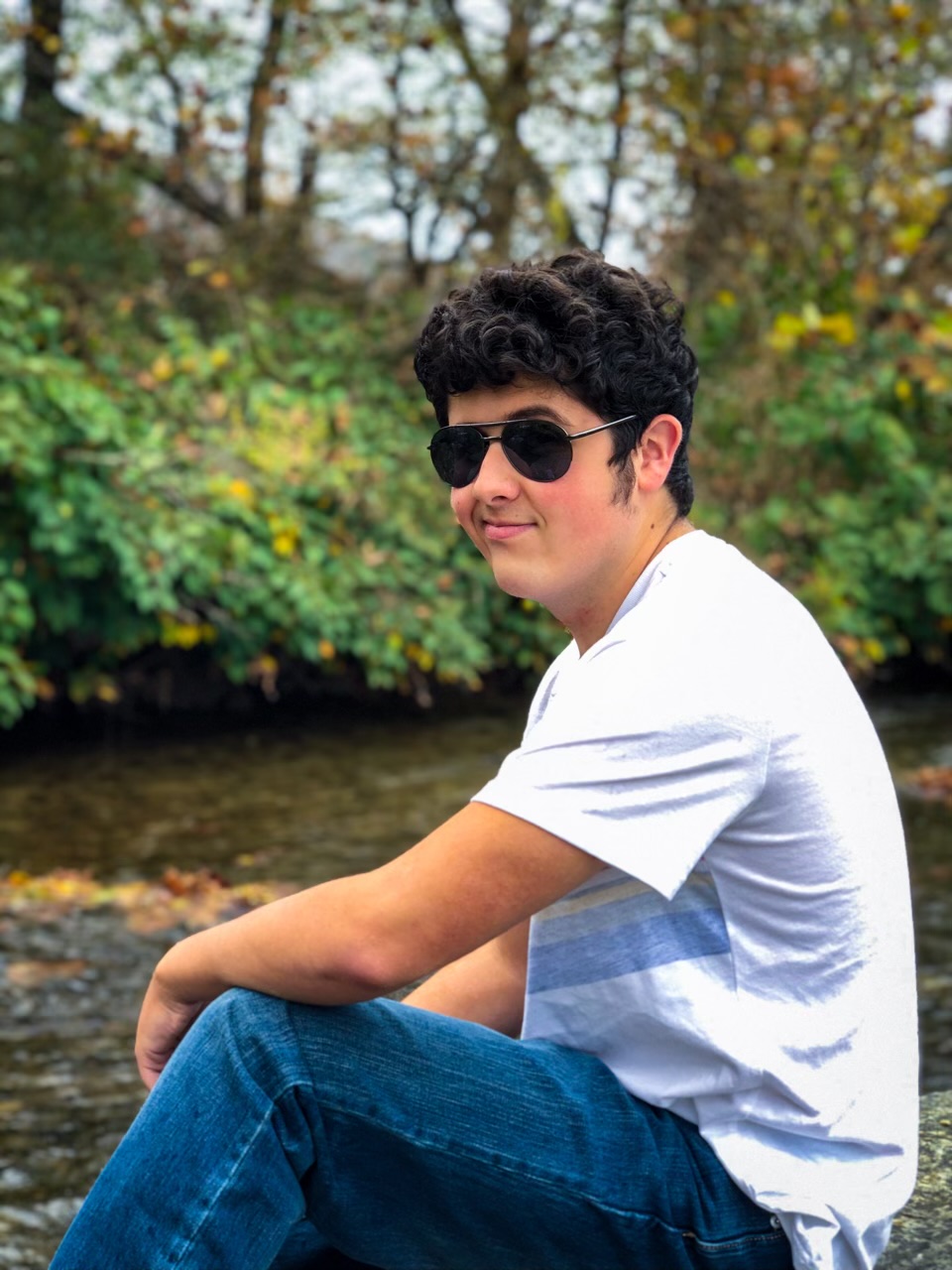 Hi! My name is Grant Silver and I'm a staff writer for The Mycenaean. I am a twin brother and I really enjoy and know about lots of music especially hard rock/metal.