Everyone loves to have new clothes. Being able to pick out cool and trendy outfits everyday is a beautiful thing. However, there is one problem with it… shopping.
Online shopping
Online shopping is expanding at a rapid rate with new brands popping up every day. 
The wide variety that online shopping provides is much more favorable to the limited variety in stores. Online, brands can post all of the clothes they have made, and do not have to worry much about having it in stock because they do not need to have all of the clothes on hand all the time. 
This also allows them to create and sell more niche pieces without worrying about it taking up space in the stores. Therefore, customers can find cool clothes that fit their personality and styles much better than they otherwise would. 
"I enjoy online shopping more because there is more exposure to each piece of clothing," said Patrick Fleming, a sophomore at Leesville, via text. Fleming loves shopping especially online and has a lot of experience discovering new clothes for lots of different styles.
Another convenience of online shopping is the ease of getting discounts. Oftentimes with just a few quick searches, or with online browser extensions like Honey, customers can get discounts off of all of their online purchases. 
However, there is one big disadvantage to online shopping. When shopping online, it can be difficult to get the right sizes. Depending on the brand, sizes can range tremendously. Oftentimes, brands offer size charts with measurements, but sometimes it is still difficult to choose the right size.
"If I could improve the experiences of online shoppers, I would make sure all clothing items have pictures with people and a key that tells the weight and height of the model and what size they are wearing. I feel this would make shoppers happier with the clothing and size they choose," wrote Fleming. 
On top of the sizing issues, returning clothes can be quite a hassle, as some brands do not allow online orders to be returned in store or the brand is completely online. Therefore, if the clothes are not up to the customers standards, the customer may have lost a bunch of money and would have nothing to show for it.
In person shopping
The advantages and disadvantages of In person shopping are the exact opposite of online shopping.
With in person shopping, finding a good variety of clothes is almost impossible. Most stores try to keep it on the safer side and only put out bland clothes because they are more likely to sell among a wider audience. The stock is always limited because the stores can only carry and display so many clothes at a time.
Driving out to stores is another big inconvenience. A lot of times, one shopping trip can use up around an hour of driving time. 
However, the biggest advantage to in person shopping is that shoppers are able to see and try on the clothes in person. Online stores can always take photos of the piece of clothing to make it look better than it is, however, when shopping in person there is no mistaking what is on the shelfs. Shoppers can try on the clothes to make sure they fit to their liking and look how they want it to look.
"In order to know that clothes actually fit the way I want them to, I need to try them on," said Aliana Poillucci, a senior at Leesville, via text. 
Another big advantage of in person shopping is that shoppers can make sure the clothes are of good quality. "Online, the fabric can turn out bad, the stitching can be off since you can't check the specific piece of clothing you are buying," wrote Poilucci.
Take Away
Although having new clothes is always nice, shopping can be quite the hassle. 
Both online and in person shopping have their own pros and cons, but recently more people have moved to shopping online. The large variety and convenience among other benefits makes online shopping far superior to in person shopping in some people's eyes. However, some people still enjoy going in person and experiencing the stores for themselves.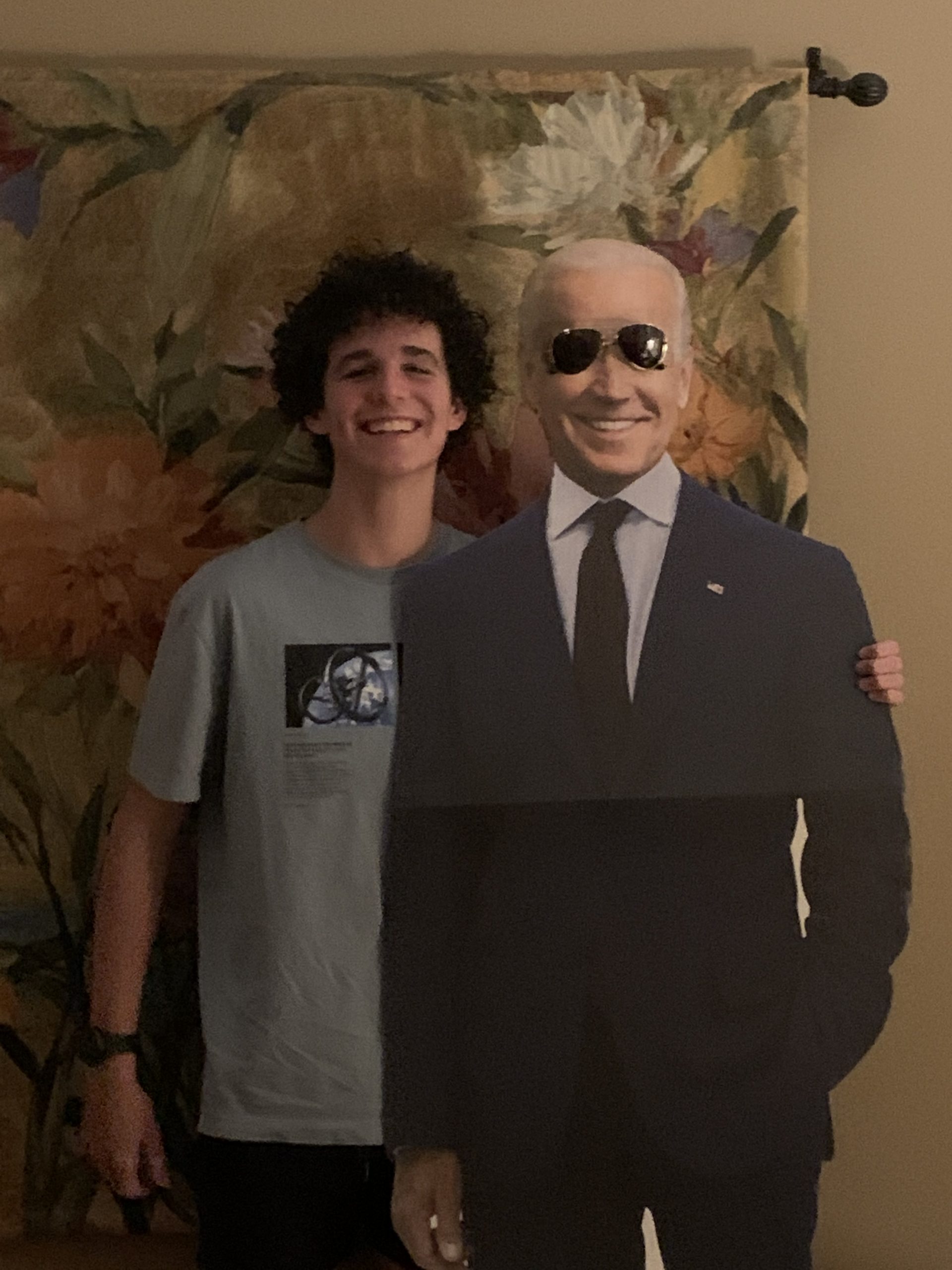 Hi! My name is Francis and I am a senior editor for The Mycenaean. I run, I am good at Mario Kart Wii, and I'm a good cook.