The theatre class at LRHS has been putting together And Then There Were None by Agatha Christie.
In this best selling novel, ten strangers are invited to an island by an unknown host. Each stranger carries a secret they are hiding and a crime they need to pay for. There is an unknown killer present, and no one knows who it is.
Leesville Theatre hopes to recreate this murder mystery as much as they can in their production. Mr. Hurley, Leesville's theatre teacher, and Mrs. Wrayno, Leesville's technical theatre teacher, are responsible for choosing this fall play title. 
"I did a show on this novel back in highschool, and I thought it would be great to recreate it. A murder mystery will be a fun challenge to produce and to try to not make the murder too obvious," said Hurley.
HOW COVID HAS AFFECTED LRHS THEATRE 
Because of COVID, Leesville theatre has been impacted the past two years. 
"This year we have two casts unlike any other year because of COVID. This is all another reason why we picked this novel to do our play based off of; there are a lot of different characters in it. Currently there are 22 cast members in total," Mr. Hurley explains.
Due to the cast's mask requirement, each of them will wear a mic during their performance rather than regularly projecting to the audience.
Even with these adjustments, Hurley is still thrilled to be able to have his class perform for people for the first time since fall of 2019.
"I'm very excited to be able to produce a show for a live audience again since it has been two years since then. Last year, we did a small virtual performance which was great, but it is nice to be a little more back to normal," said Hurley. 
PLAY SCHEDULE
For students, friends, teachers, family- whoever you are- opening night for the play is Thursday, November 4, at 7 p.m. However if you can not make it this particular day, there is a following show Friday at 7 p.m., as well as two shows on Saturday, at 2:00 p.m. & 7:00 p.m.. 
INSIDE LOOK ON PRODUCTION
Alexandra Buenaventura, a junior at LRHS, is happy to be involved for her first year of taking theatre class. 
"I am the stage assistant manager for the play. My job is to make sure, on rehearsals but most importantly for the actual show, that everyone is on task, the set and props are controlled, and that actors are ready when cued. This is my first time being in any kind of theatre since I was little and I'm glad I am involved even though I am not an actor," she said.
Bunaventura recognizes the hard work her class puts in for the play. They have had multiple rehearsals during class and after school.
"If there are any challenges it would just be the amount of time we have to practice for the real show. We stay after school for rehearsal for sometimes hours after school. We use our time wisely though and will make sure we put on the best show we can," she said. 
Wrayno plays a huge role in the production of the play. She is in charge of supervising the lights, sound, props, and set paint, as well as teaching classes the basics of tech. She is excited to be able to have their hard work pay off. 
"I'm so excited to have a play back in person. There's a big learning curve, and I compare it to a marathon. We haven't been running in 18 months. Kids are stepping up and working hard, and it's been an enjoyable experience so far," said Wrayno.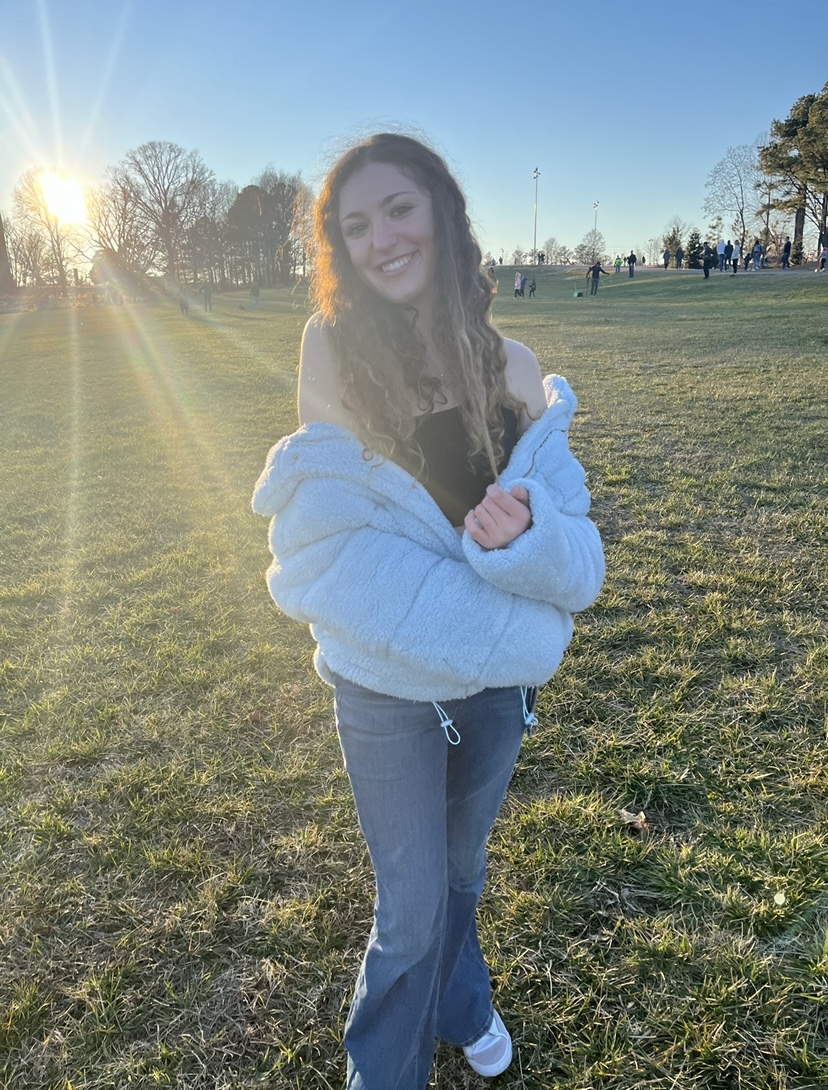 Hi! My name is Maddy and I am a staff writer for the Mycenaean. I love to travel, watch sunsets, and listen to music.