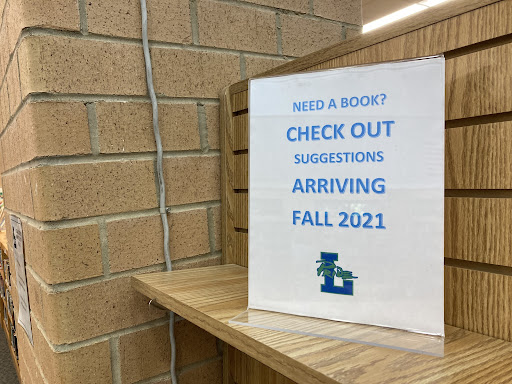 This week sees the arrival of new books to the school library. These books range from comic books to historical books. 
"New books can be found all over the library, which is really exciting for us!" said Erica Knightstep, librarian for leesville. The books can be found on the cart at the front while others are already in their specific sections. 
Here are some of the new books coming to the library: Children Of Virtue And Vengeance by Tomi Adeyemi, The Institute by Stephen King, Any Way the Wind Blows from Rainbow Rowell, and Ready Player Two by Ernest Cline.
Children of Virtue and Vengeance is an amazing book. It's a sequel to Children of Blood and Bone. The book has some good reviews. 
Or you could try The Institute by Stephen King. This horror book is perfect for October! The book is very well received.
If you want to read a whole series, try Any Way The Wind Blows from Rainbow Rowell. This is the third book in the Simon Snow book series.
But the big one is Ready Player Two by Ernest Cline. The sequel to the book Ready Player One is really good and is the perfect sequel to the original.
There's a variety of new books to check out. Whether it is nonfiction and memoirs, or fiction and graphic novels, there's a new book for everyone at the library. 
So come down to the library during lunch and enjoy the host of new book releases. There is something here for everyone.
Hi! My name is Liz and I am a staff writer for The Mycenaean. I love to play video games and talk about Star Wars!