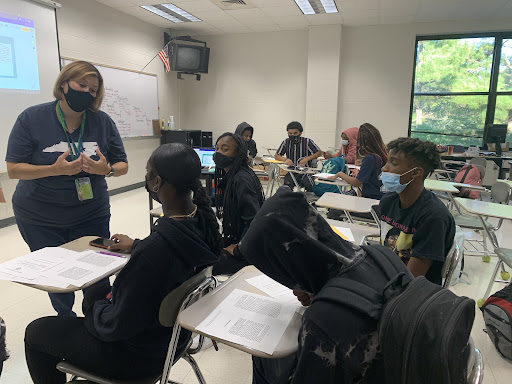 The Leesville Road High School English department has a fresh face this 2021-22 school year–Kelly Todd. Todd joined the Leesville community in August 2021.
Life Back in California
Todd grew up in California's state capitol, Sacramento. "I went to school in San Jose in the Bay Area," said Todd. "[I] taught in the Central Valley…then I moved back to the Bay Area." 
"I was teaching in California, in the Bay Area, and I left because my husband's business relocated us out here," said Todd.
Todd's husband works for Gilead, a research-based pharmaceutical company headquartered in Foster, California. Its mission is to "discover, develop, and drive innovative therapeutics for people with life-threatening diseases."
"There's two big Silicon Valley companies coming out here," said Todd. "So there's a bunch of us from California swarming the RTP (Research Triangle Park) area."
Moving During a Pandemic
Todd found moving during a pandemic very crazy. The worst part of it was the time change. "I have to make sure not to text my family in the morning because it's 4 o'clock," said Todd. 
Todd had to move with two cats, follow Covid safety protocols for the plane, and buy a house without physically seeing it. But, North Carolina's reputation eased her anxiety. 
"North Carolina has such a great reputation for nice people and a beautiful area," said Todd. "I was like "it can't be as good as people say", but it's that and better."
Fresh Start in Raleigh
Three weeks into the job, Todd finds the school "very nice" but finds a stark difference between this school and her old one. 
"[This] school is very different from my old school. My old school has 2,300 that's spread out. We have a lot of one-story buildings and outside hallways," said Todd. "To having 2,600 kids all indoors and that's a change."
Todd finds the programs on the computer as the hardest part of the job. "But, I've been teaching for 27 years, so it's kind of hard to faze me," said Todd. 
Westerners vs. Southerners 
Todd didn't think the concept of 'southern charm' to be real, but she stands corrected. "Everybody has been so wonderful," said Todd. "If we say "oh I wish I knew where I could get my nails done," someone says "oh I know where!" 
But, one thing Todd did know is the differences in the way you can say "bless your heart." 
"Two of my best friends live in Texas," said Todd. "I know there's two ways to say bless your heart." 
A Daughter in the Building
Todd's daughter attends Leesville Road Middle School as a sixth grader. The mother-daughter duo enjoys being in close proximity to each other. "I love it and she loves it," said Todd. "Having my daughter down the hall [is great]." 
"She's excited to come to high school," said Todd. "She wants to have me as a teacher, but I guess when she's fourteen that'll change!" 
Leesville and Beyond 
When asked about what she plans to do at Leesville and beyond, Todd said she's just finding her footing. "I've been teaching for 27 years, and I'm 52," Todd said. "So, right now, [I'm] getting to know everyone."
But, Todd is interested in some of the school's committees. "I like how there's committees like grading equity and things like that," said Todd. "That's something I believe dearly in."
"Once I get settled this year, it would be joining one of those groups to make a difference," said Todd. "I know there's such equity issues that could be handled and I want to be able to do that."
If you see Mrs. Todd in the halls, don't forget to give her a warm welcome to the Leesville community!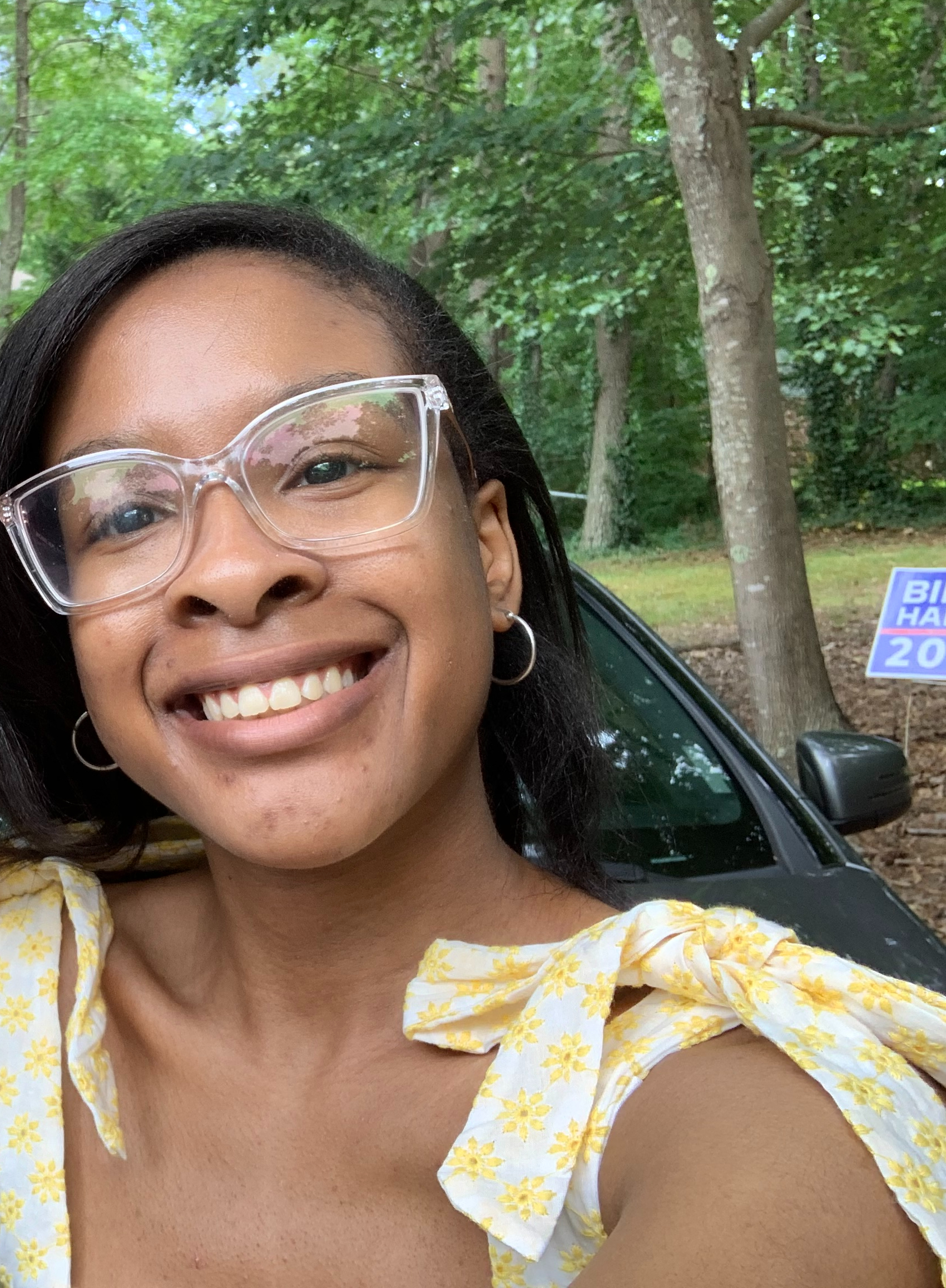 Hey guys! My name is Dayna, and I am the Editor-in-Chief of the Mycenaean this school year. I love reading, cooking/baking, and hanging out with my friends and family!