The varsity women's soccer team battled COVID restrictions, limited practice time, and missing players, but they came out on top.
Finishing the season 6-5-1, the team is proud to have a winning season. 
"We had a rough start to the season and we wanted to finish with a winning record which we ended up accomplishing. We were also unsure about the playoffs but we ended up getting through," said Ashlyn Ray, sophomore, via text.
Because they had a younger team, they weren't sure if they would secure a seat in the playoffs, but they made it.
Even though they lost to Heritage in the playoffs, they had a few memorable victories, one of which was over Gibbons. "The highlight of the season was beating undefeated Gibbons," said Julia Owen, via text. The girls broke their undefeated season.
Overall, they overcame many challenges. "Some of our goals were to keep looking forward to the next game no matter what happened the game before. Another goal was to play as hard as we can in every game and make the most out of each practice because we never knew if our team could be shut down due to COVID," wrote Owen. 
Next year, the team hopes for a more normal season. Many of the current players, minus five seniors, will return next year, with an expectation to continue the growth started this year. 
"I am looking forward to hopefully having a full normal season without COVID restrictions because I have yet to have a full season. I'm also looking forward to getting revenge on the teams we lost to," wrote Ray. 
Additionally, the women's soccer team missed key bonding moments because of the shortened season, which they hope will be present next year.
The season wasn't what was expected, but they made the most of it — Here's to next year!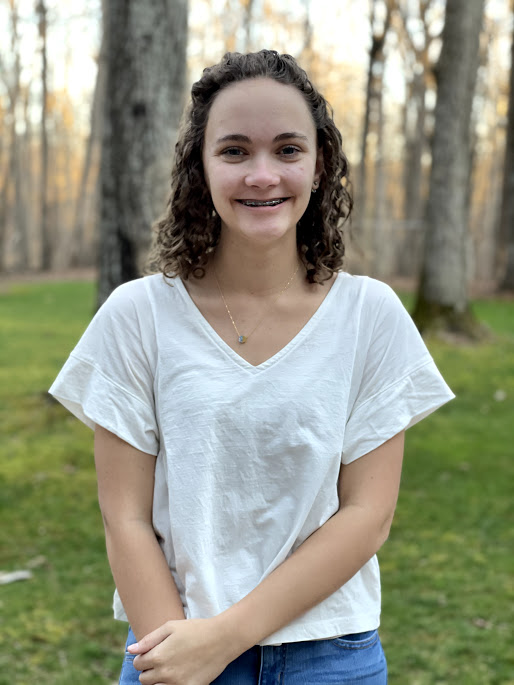 Hi! My name is Ellie and I am the editor in chief for The Mycenaean. I play soccer at NCFC and go to The Summit Church!