On Saturday, hundreds of people marched on downtown Raleigh in protest of Israeli occupation in Palestine.
The protest was one of many across the country on May 15 for Nakba Day, which commemorates the day of displacement of hundreds of thousands of Palestinians and destruction of Palestinian society in 1948. The protesters called for the removal of Israeli forces, a halt to the violence, and for America to stop funding the occupation.
Speakers educated and raised awareness and passion in the crowd, who held signs, Palestinian flags, and sported the traditional keffiyah scarf, a symbol of the Palestinian resistance movement.
The crowd then began chants such as "From the river to the sea, Palestine will be free" and "Gaza, Gaza, don't you cry, Palestine will never die."
The protest remained peaceful yet fierce as people of all races, religions, and ethnicities marched in the street.
"I attended the protest to show support for my people," said Salma Treish, a 19-year-old Palestinian-American Raleigh resident, in an interview via text. "What's happening in Sheikh Jarrah is just one example of what has been happening under the Israeli occupation for years," said Treish, in reference to the recent legal battles Israel has waged to evict Palestinian families from the neighborhood of Sheikh Jarrah. The tense situation comes after a clash at the holy Al-Aqsa mosque, where Israeli police fired rubber bullets, tear gas, and stun grenades at stone-throwing Palestinian protesters. "I've been speaking about it for years but we are finally receiving some recognition so we need to make our voices heard."
Treish is grateful for the solidarity locals showed for the cause at Saturday's protest, and hopes it is a sign of change for the state of Palestine. Treish believes that people must recognize the Israeli occupation as a human rights issue rather than a religious one. "This is important to me not only because I am Palestinian so it affects my family and I first hand, but it is also a humanitarian issue," said Treish. "People need to realize that this is not a 'conflict' nor are there two sides when you are comparing missiles and bombs to rocks."
She hopes more people will learn about the occupation and show support for Palestinians such as herself and her family. "I urge everyone to continue to educate themselves about what is happening, repost and spread awareness about what is happening in Palestine," said Treish. She asks that people do their part to help the Palestinian people through a number of ways:
Attend protests. The next march for Palestine will take place in Moore Square this Saturday, May 22nd at 2:00 PM.
Sign petitions.
Get in contact with your local congressmen and representatives.
Call on your officials to vote in favor of H.R. 259, a bill to end the U.S. taxpayer funding of "the military detention of Palestinian children, the unlawful seizure, appropriation, and destruction of Palestinian property and forcible transfer of civilians in the West Bank, or further annexation of Palestinian land in violation of international law."
Boycott brands that give financial support to Israel.
"The one thing people must not do is stay silent," says Treish. She has faith that the world will stand up for the Palestinians, starting with local Raleigh residents.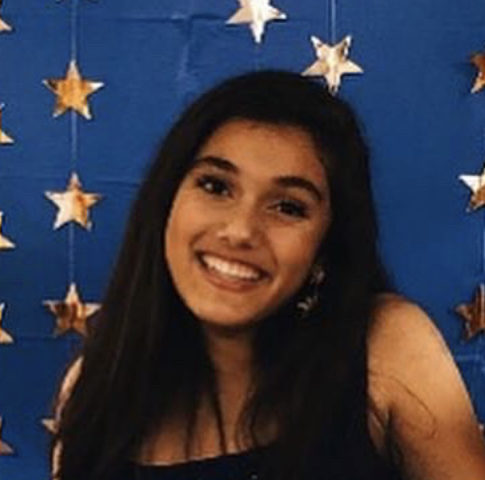 Hi! My name is Jannah and I am a senior editor and multimedia editor for The Mycenaean. I am also a math tutor, engineering intern, and a tennis player.