Who is King Godwin?
King Godwin is a local artist who uses his painting to express himself. Doctors diagnosed Godwin with autism when he was two. After getting his certificate from Leesville High School in 2012 and attending UNC at Greensboro for a year, he became a painter. 
Since then, King Godwin's art has continually proved that a disability can't hold him back. 
He describes seeing colors and numbers as feelings. 
"4500 is the happiest number, and 7 is sad, yet 77 is a good day!" writes Godwin on his website. 
These feelings prompt him to paint. 
He uses unbleached cotton canvases and acrylic paint to create his paintings. First, he paints the background, and then he adds the numbers using an acrylic paint marker. The numbers add texture and a pattern to the design. 
Godwin's work is on display at the Charlotte Russell Contemporary Fine Art Gallery on 419B Daniels Street, Raleigh. It is free to enter, but visitors must make an appointment beforehand. People can also view his paintings on the gallery's website. 
His paintings are a part of the Art Unblocked 2021 exhibit as well. You can learn more about this exhibition in this article. 
(Proceeds of his artwork from either location will go directly to Godwin and help him create more paintings).
Review
Godwin's work is full of color and life. He paints scenes of happiness and friendship. His work is simple yet so much deeper than some traditional paintings. 
The numbers he incorporates into each section of his artwork represent feelings to him. Those feelings create a depth that was not there before. While we may only see a picture with numbers strewn across the canvas, he sees something full to the brim of emotion. 
By adding those numbers, Godwin shows the world his perspective. To him, colors and numbers are emotions, and he is trying to show people those feelings. He is autistic, and many will never understand what that is like, but his artwork can help everyone understand a little more. 
To me, that is beautiful. 
King Godwin could truly affect Generation Z. Our generation is young, and most of us are busy with our own problems, whether that is school or work. His creations remind us that everyone has a story, and sometimes this story is about struggling and overcoming problems that not everyone faces. His artwork and story can help us remember to take the time to look around and think of others. 
There is still a stigma around being disabled. Many people treat them unfairly and make fun of them. Godwin has faced more than his fair share of difficulties because of his autism. If more people in this generation looked at King Godwin's art and shared it, we could make a difference. Sharing it could show people that having a disability does not mean you can not be successful and that everyone deserves respect.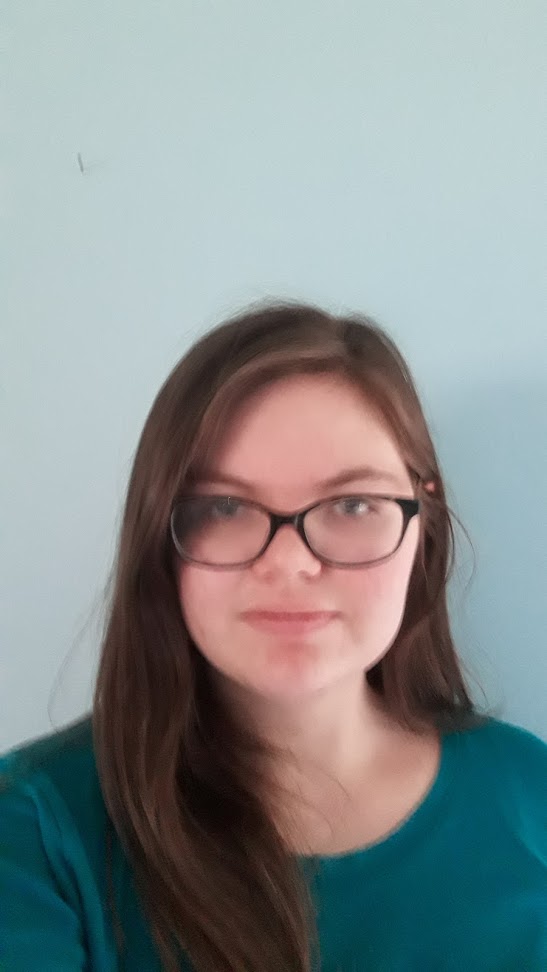 Hi! My name is Savannah and I am a staff writer for The Mycenaean. I have been in Girl Scouts for 12 years and I am currently interning with Buffett and Beyond.