With Spring Break next week, Leesville students prepare for their week off of school, while some students even prepare to travel over the holiday.
A few months ago, not many people would have expected that so many Leesville students would be planning to travel over the Spring Break vacation, but now it is almost a given. Thanks to the release of the Pfizer-BioNTech, Moderna, and the Johnson & Johnson vaccines, which all help reduce the intensity of the COVID-19 pandemic, more people have become comfortable with making plans for Spring Break.
In North Carolina, 13.9% of the population is fully vaccinated, while 21.9% is already partially vaccinated. Each week, the number of people who receive the vaccine each day is generally increasing and is predicted to keep on increasing as the CDC allows more people to sign up to receive a vaccine. 
There is no doubt that when a parental guardian of a Leesville student in Wake County has been fully vaccinated, their fears of making plans for their family during Spring Break go down. A survey released by Coronavirus Travel Sentiment Index on March 8 found that a shocking 84% of the people they surveyed have tentative plans to travel in 2021 and 14% of people surveyed are planning on traveling during Spring Break.
RDU International Airport, the airport mainly used by people in the Raleigh-Durham area, asked travelers what would make them feel safer when traveling on a plane, and as it comes with no surprise, the majority of people who were asked said a COVID-19 vaccine.
Now what exactly people plan to do over their Spring Break is dependent on what the families limitations and desires are. 
More popular Spring Destinations like Disney World are having issues with booking because they still can't allow over a certain  number of people in an enclosed or public area. Disney World in Orlando, Florida is running on a 35% capacity rate over Spring break and the people able to get into the parks had booked their tickets weeks before Spring Break to ensure their ability to get into the parks.
Meanwhile, more local vacation destination spots like Wrightsville Beach on the coast of North Carolina have a limited amount of Airbnbs and hotel rooms available. Wrightsville Beach home values have increased 8.2% over the past year and since more people are becoming comfortable with traveling, finding a house to stay at is near impossible or more expensive than a normal Spring Break.
Even activities as simple as going to local restaurants or popular parks in the Leesville area have become more difficult this year, so what exactly are Leesville students over Spring Break?
Dallas Young, a freshman at Leesville, is participating in a swim meet in Greensboro in the beginning part of her week off, and when she returns home, she and her family are renting a house at a local beach off the coast of North Carolina. Young wrote via text message, "We had to rent out a beach house one month in advance in order to get a good one and make sure we are socially distanced from everyone else."
Young, like many other Leesville students who have plans of going out of town over Spring Break, has planned to go on vacation for a while now. It even turns out that renting a house for Spring Break makes some people feel safer than going to a hotel.
According to Gianna Medina, a sophomore at Leesville, "Driving to my vacation destination and renting a house makes me and my family feel safe because contact is limited." 
Meanwhile there's people like Luke Lovic, a sophomore at Leesville, who planned on maybe going to the beach, but since his family did not start searching for a house until recently, their search is near impossible. Lovic wrote, via text message, "Even though our beach plans didn't work out, I plan to hang out with some of my friends in town and keep it simple this Spring Break."
2020 Spring Break was "canceled", so now, a year later, Leesville families plan for a more fun 2021 Spring Break based upon what they are comfortable with.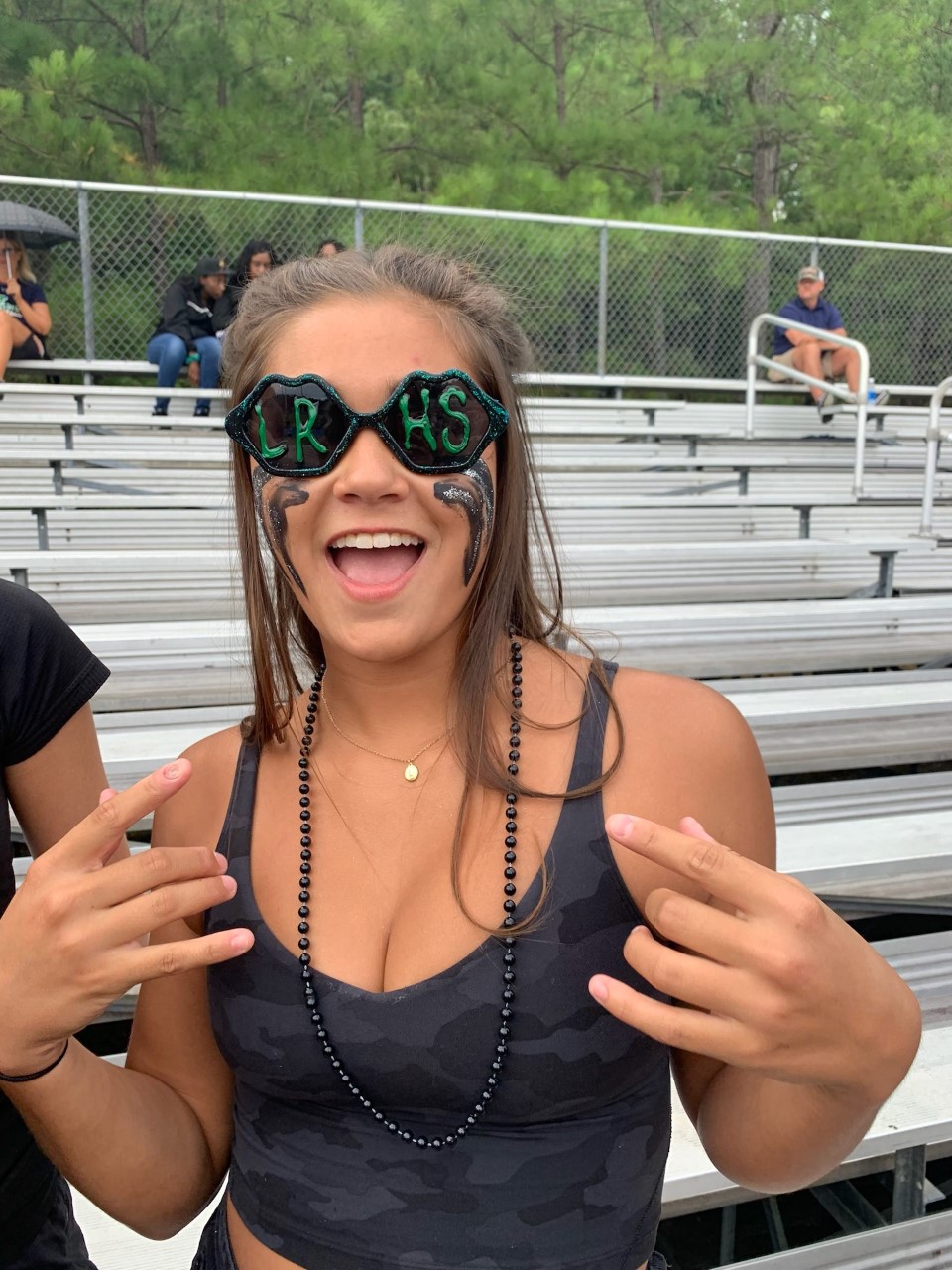 Hi! I'm Alexis Mast, but I answer to Lex as well. I'm a year round and high school swimmer whose been in Newspaper class since sophomore year. I write about anything, everything, and trending Leesville news.