The art of nail design has exploded in popularity. What used to be simple nail designs with basic colors has developed into a form of self expression.
In the recent months of 2021, certain nail designs and mechanisms have grown in popularity. Trending 2021 nail art ranges from the trusted classic designs to highly involved art masterpieces on fingernails.
Whether the recent spike in people's interest in nail design originates from famous social media influencers or simply just a trend-of-the-time, people, especially young female adults, are getting creative with how they express themselves through nail art in a fun and affordable way.
The Trusted Basics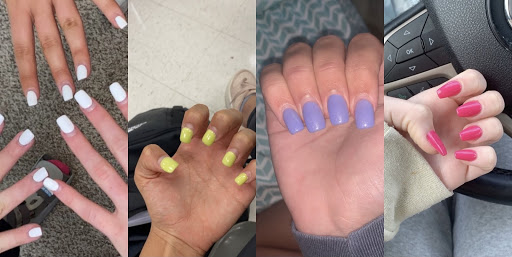 While the art of nail design may be flourishing, even the individuals who are into complex designs are never disappointed by returning back to the basics. Simple colors like white and basic pigmented nail polishes never raise the question, "Will my nails not match my outfit?" said Maren Jones, a sophomore at Leesville over Facetime.
Sparkle Glam
While sparkly nails do not stray too far from the trusted basic nail designs, women have really found a way to take basic to another level. At a nail salon, glitter polish, metallic glaze, or holographic pigmented polish are offered.
Ally Fuhrer wrote, "Glitter nails are easy to play around with and you can find so many people with them at dances like Homecoming to match their dresses," via text message. The addition of glitter to a simple color base creates a reflection off certain lightings and brings attention to the hands, so it's no shock they are so highly requested.
Personal Statements
With stress being so high because of the pandemic, people are looking for new, fun ways to express themselves. Designs that include stars, flames, and even hidden messages that symbolize something important to an individual have been found on hands all over the country this year. 
The world has been so chaotic and imperfect recently, but people's nails don't have to be. An individual can go to a nail salon and ask for basically any nail shape, color, style, and design that fits their imagination. So why would someone not want flame designs on their nails to represent who they are and what they are feeling?
The Negative Space Style
A nail design trend that has recently taken over the internet is the negative space design. For many reasons, this design has a lot of upsides to it. Typically clients will return to the nail salon every two to three weeks to redo their grown out acrylic nails, but the negative space nail design gives the illusion that the nail polish has not grown out.
A client can expect to keep their set of manicure nails for one to weeks longer with the illusions that this design creates. The negative space nail art design allows for the natural nail to peek through, which lets their eyes focus on the free-moving design and not the cuticles that tend to grow out after about two to three weeks. With manicures tending to be pricey and frequently done, this design makes getting a manicure more affordable and convenient while still being stylish. There is no wonder why it has grown so much in popularity.
One Nail Emphasis
The one nail emphasis design truly ties all the popular nail trends together. The trending styles in nail art right now like animal print, marble, stars, and flames can be styled in a manner that attracts the eye to the one specific design that an individual wants to be seen.
In addition to the style's large window of flexibility, the design can also be much cheaper to have done professionally than a full set of designed nails. Having only one nail styled in great detail in contrast from the remainder of the hand costs way less, and affordability has shown to be the core of most trending nails designs this year.
Embellished Press On Nails

When nail salons closed down in 2020 because of COVID-19, nail artists began commissioning custom-press on nails to their clients. The difference in price and flexibility with design was so liked by clients that it remained popular through 2021.
Press on nails have always been popular, but the pandemic made nail fanatics realize how easy it is to shape, style, and mess around with press on nails at an affordable price and in a convenient manner.
DIY Acrylics and Nail Design Kits
The pandemic really changed the world of nail art as a whole. COVID-19 allowed for an overall decrease in nail biting because of the fear of contact germ spreading that it produces. Many people became interested in nail art and turned to at-home nail manicures when the nail salons were closed. 
There was a boom in the gel nail kit industry. The price of a full kit that includes all the equipment that a nail tech uses can be purchased for as low as $20 and range in extensitivity. After individuals bought nail kits, many never turned back to the in-person nail appointment lifestyle. Now in 2021, DIY nail designs tutorials are trending on social media and contribute to the growing world expression through nail art.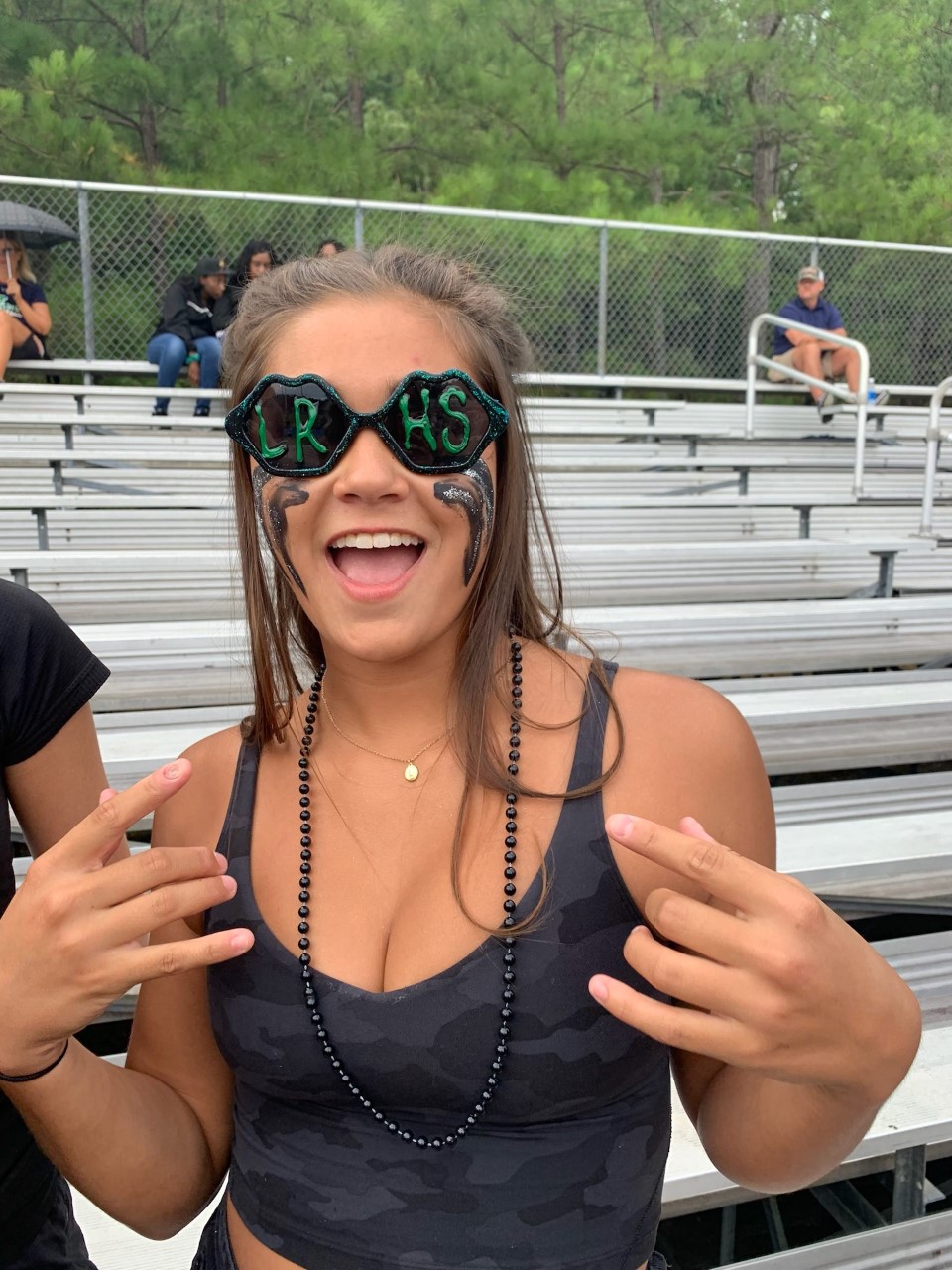 Hi! I'm Alexis Mast, but I answer to Lex as well. I'm a year round and high school swimmer whose been in Newspaper class since sophomore year. I write about anything, everything, and trending Leesville news.