By: Ellie Thompson
On Thursday, April 16 and Friday, April 17, the LRHS theatre class performed The Virtual Family, via online streaming site.
This play, written by Jeremy Johnson, is set up for a virtual environment. As the name implies, the family lives in a digital age, their lives intertwined with technology, making it relatable and entertaining.
Starring a modern day family, the play brings laughter and some sarcasm to the era that we live in. The story follows a mom and dad and their son and daughter, along with their grandma and two kittens. In addition, multiple pieces of technology make appearances, from Aalix(Alexa) and a robot vacuum to an electric toothbrush and online fitness instructor.
The play is light and comical, poking fun of the virtual world COVID forced us into. The family facetimes each other from different rooms in the house. The mom get frustrated when Aalix doesn't understand her question. The grandma can't figure out how to work a computer.
Alongside many jokes, however, is a relatable look at life during a pandemic. One scene shows the daughter making a vlog, telling about how hard and lonely virtual school is. The final scene pulls the heartstrings of the audience as the family leaves their virtual dinner to spend time together.
Overall, the play was well executed, considering the event had to be performed virtually. Taking advantage of the current state of the world, it provided laughter and sentiment — much needed entertainment.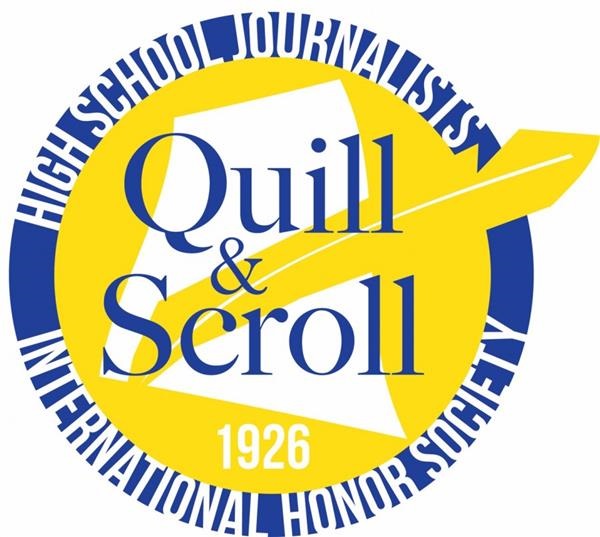 Quill and Scroll is an international high school journalism honor society that recognizes and encourages both individual and group achievements in scholastic journalism.