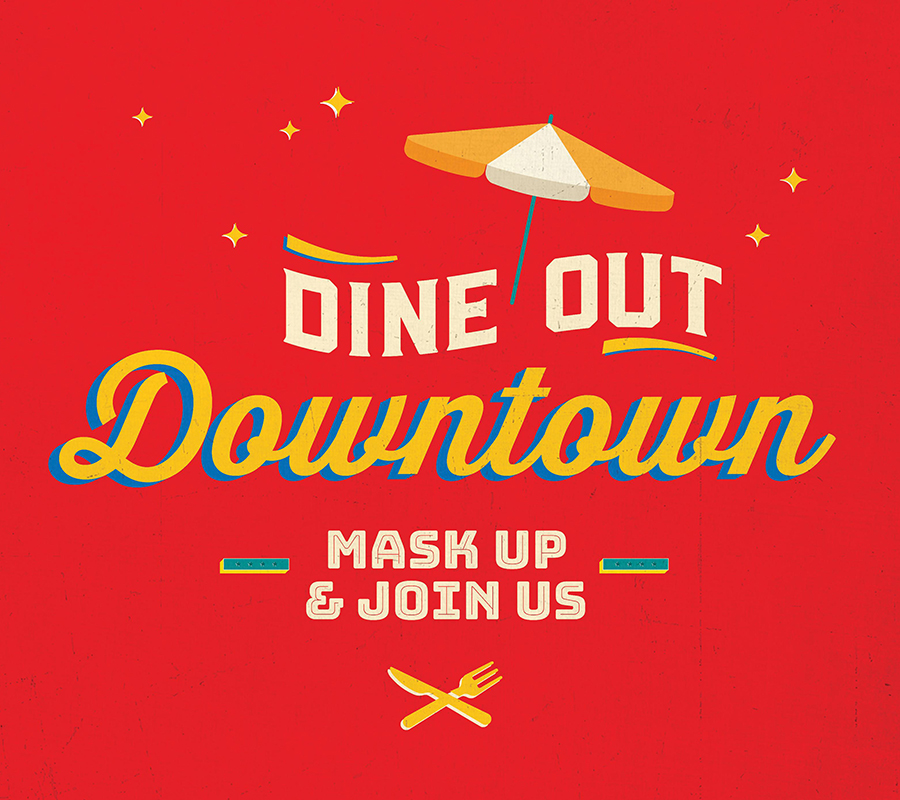 By: Asis Johnson
On Saturdays from 5 to 9pm the Downtown Raleigh Alliance (DRA) hosts Dine Out Downtown. Every Saturday from April to June, Dine Out Downtown brings together people from all over the city. In order to ensure safety as you move around at the event, the DRA has organized the streets around the specified restaurants for the week to be closed. 
Each Downtown Raleigh restaurant that participates in the event offers dining outdoors specifically for the event. There is almost always live music from local musicians. Those who want to go to the event must call ahead to the restaurant of your choice to check availability of tables and make a reservation if possible. There are tables designated for restaurant dining and open tables for people to enjoy their take-out meals from restaurants outside of the designated ones for the event. 
On April 10th, the Dine Out Downtown event was on Glenwood South. The restaurants included in the event on Glenwood South were Anise Pho, Bigfoot Taphouse, Hibernian Irish Pub & Restaurant, La Santa, Plates Neighborhood Kitchen, The Rockford, Sushi Blues Cafe, Sushi O Bistro & Sushi Bar, Tin Roof, and Wonderland Tapas & Cocktails. My friends and I opted for sushi, which was delicious, but it seemed that every restaurant was getting an equal amount of customers. 
The event was lively, as the live musicians brought some energy into the area. And, time went by quickly as it was enjoyable to hang out downtown, eat, and shop. And if you are wondering,  parking was simple, as free parking is provided by Secure Parking. They allow you to secure spots in designated lots before you arrive at the event from the DRA website.
To keep everyone safe, a mask is required, and per usual nowadays, people are encouraged to stay six ft apart, and wash and sanitize their hands regularly. There are hand sanitizing stations throughout the enclosed area for the event for people to keep their hands nice and clean. The Dine out Downtown event ends at 9:00 pm, but restaurants stay open so those who want to, can stay and socialize downtown. 
The DRA asks that you finish dinner by 9:00 to help clean up and re-open the street on time.
The next Dine Out Downtown will be on April 17th at the Warehouse District (aka Morgan Street Food Hall) downtown. Arrive around 5pm, and you will be able to watch musician Stephen Munoz's set which ends at 6:45pm. And if you want to arrive a little later, musician AZUL will be performing from 7:15 to 9:00 pm. Call now to grab a table, and head to the website to reserve parking! Dine Out Downtown is a great way to get outdoors and a cool option for a friend/family hangout or date.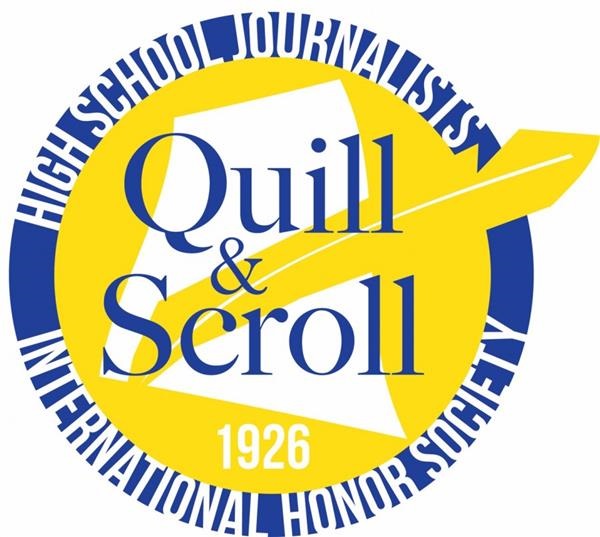 Quill and Scroll is an international high school journalism honor society that recognizes and encourages both individual and group achievements in scholastic journalism.