Since the beginning of the 20th century, black musicians have influenced the music we hear today. Some of your favorite genres would not be popular or even exist if it weren't for black artists. (Photo Courtesy of Lyric Chassin)
Even with Black History Month coming to an end, it is important to learn, remember, and recognize the history of black people and culture all year round. For decades, black artists have created revolutionary music: creating new genres, testing new techniques, and establishing news . None of the music that exists today would be possible without black musicians. Here are 20 of the most influential black artists who changed the music industry forever:
Aretha Franklin
(1942-2018)
In the 1960s, Aretha Franklin started recording music at only the age of 18 after her experience singing gospel music at her church. By the end of the decade, many referred to her as the "Queen of Soul". She has sold more than 75 million records worldwide, spreading her unique soulful voice to many. Franklin revolutionized soul music through her amazing voice and gospel tones.
Beyoncé
(1981-present)
Beyonce started her career in the girl group Destiny's Child. Already reaching a high level of success from Destiny's Child, her solo career skyrocketed to another level. As a pop and R&B artist of the early 2000s, Beyonce created many of the hit singles that are still popular today such as "Single Ladies (Put a Ring On It)", "Halo", and "Irreplaceable". Through her music, Beyoncé created a new way of lifting up and inspiring women around the world.
Billie Holiday
(1915-1959)
Billie Holiday brought a new perspective to the jazz scene, mixing the instrumentals with her powerful vocals. She signed a record contract in the 1930s, and was wildly successful through the 40s and 50s. She also struggled with drugs throughout her career, but she always gave full effort to every song she recorded. Billie Holiday changed jazz music forever, shifting the focus from the instrumentals to the lyrics and voice.
Bob Marley
(1945-1981)
Bob Marley helped to introduce reggae to the mainstream music scene. As a Jamacian man, Marley incorporated his culture and identity into his music. Through his songs, success, and continual advocacy for different social issues, Marley's outreach extended far past just the music he created.
Chuck Berry
(1926-2017)
Many refer to Chuck Berry as the "Father of Rock and Roll". In the 1950s, Berry produced music that combined the elements of blues, jazz, and rhythm that are prevalent in rock and roll today.

Dr. Dre
(1965-present)
In the beginning of his career, Dr. Dre was in two different groups that revolved around hip-hop. With his electro and rap experience from being in those groups, it was no surprise that his debut solo album in 1992 was a major success. He released his album under his own label, showcasing his abilities to produce, rap, and be an entrepreneur all at once. Dr. Dre successfully showed the industry that all you need to create good music is yourself.
Duke Ellington
(1899-1974)
Duke Ellington was an essential part of making jazz popular in America. He led a jazz orchestra in 1923 up until his death, bringing together amazing players to compose even better music. Through his own talents, he uplifted others and encouraged them to showcase their talents as well.
Ella Fitzgerald
(1917-1996)
Ella Fitzgerald, sometimes known as the "Queen of Jazz", was extremely talented when it came to scat singing. She brought precision and tone to the table like no other jazz artist had before. She sang hit songs like "Dream a Little Dream of Me" and "Cheek to Cheek".
Etta James
(1938-2012)
Combining multiple genres into one, Etta James was a new and diverse sound that jazz had never heard. She integrated rock and roll, blues, soul, gospel, and jazz all into one and sealed it together with her deep and unique voice.
Jimi Hendrix
(1942-1970)
Jimi Hendrix was a short lived artist; he released his first album with The Jimi Hendrix Experience in 1967, followed by three more until his death in 1970. Despite being in the mainstream music scene for only four years, he is regarded as one of the most influential electric guitarists and rock instrumentalists of all time.
Little Richard
(1932-2020)
Little Richard joined back beats, shoutout vocals, and frenzied instrumentals to generate what would be a prominent and powerful sound for decades to come when he started his career in the 1950s. His most popular single, "Tutti Frutti", put the rock and roll sound on the pop charts. He is often seen as one of largest contributors to the creation of mainstream rock and roll.
Louis Armstrong
(1901-1971)
As a trumpeter and singer, Louis Armstrong made quite the impact on jazz music. He performed solo, something that was rarely done in jazz. He often improvised his playing and lyrics, which helped influence and launch scat singing.
Marvin Gaye
(1939-1984)
Marvin Gaye sent the style of music known as Motown — a rhythm and blues combination — to popularity. Many call him the "Prince of Motown" and the "Prince of Soul"; most of his hit singles revolve around the soul and R&B side of Motown music.
Michael Jackson
(1958-2009)
"King of Pop", Michael Jackson, became a star from a young age with his family band called Jackson 5. He started his solo career in the 1970s and dominated the charts for the next three decades. Jackson combined his dance moves with his exceptional sound, making him one of the most awarded artists in history and one of the best selling artists of all time. Michael Jackson took a new take on pop, inspiring many of today's popular artists.
Prince
(1958-2016)
Prince is one of the many androgynous faces of pop rock. His work spanned across many genres including country, psychedelic, and funk. He released 39 albums during his career and influenced artists from all genres. With his widespread popularity, Prince showed people that it is okay to embrace all sides of yourself; he brought every aspect of his identity into his work.
Ray Charles
(1930-2004)
Ray Charles was a blind songwriter, singer, and pianist. In the 1950s, he had a heavy influence on soul music. Many viewed him as a genius because of his extreme talents even as a blind man. Charles helped to take away the stigma of incapability from blind people all while producing amazing music.
Sam Cooke
(1931-1964)
Sam Cooke had vocals like no other, and they made a massive impact on soul music. Not only was his own music innovative, but it inspired other great artists like Aretha Franklin, Stevie Wonder, and Marvin Gaye to create music, too. In a genre dominated by black artists, Sam Cooke worked hard to make his voice heard. Through his lyrics, he spoke out about social issues and brought new ideas to light.
Stevie Wonder
(1950-present)
Stevie Wonder, a blind man, took an interesting take on R&B in the 1970s when he began incorporating electronic music and synthesizers into the beloved music. He started his career at the age of 11, making his first number one single "Fingertips" when he was 13. Just like Ray Charles, Stevie Wonder extended the possibilities of success for the blind community. He also changed rhythm and blues forever by replacing the usual instrumentals with a modern electronic tone.
Tupac
(1971-1996)
Rapper and activist Tupac is considered to be one of the greatest hip hop artists of all time. He worked social issues into his work throughout the 90s, which played a big role in the popular genre of gangsta rap at the time. Tupac expressed his feelings of the state of the world and different conflicts through his music. His legacy lives on, inspiring listeners to work for a better future with every listen.
Whitney Houston
(1963-2012)
Whitney Houston is the most awarded female of all time, and one of the best selling recording artists. She helped shape the lives of many young African Americans through her music and inspired them to work towards their goals. She dominated the R&B and pop charts all through the late 80s and 90s. Whitney Houston took a big step forward, not only for black women, but for all women with her mainstream success.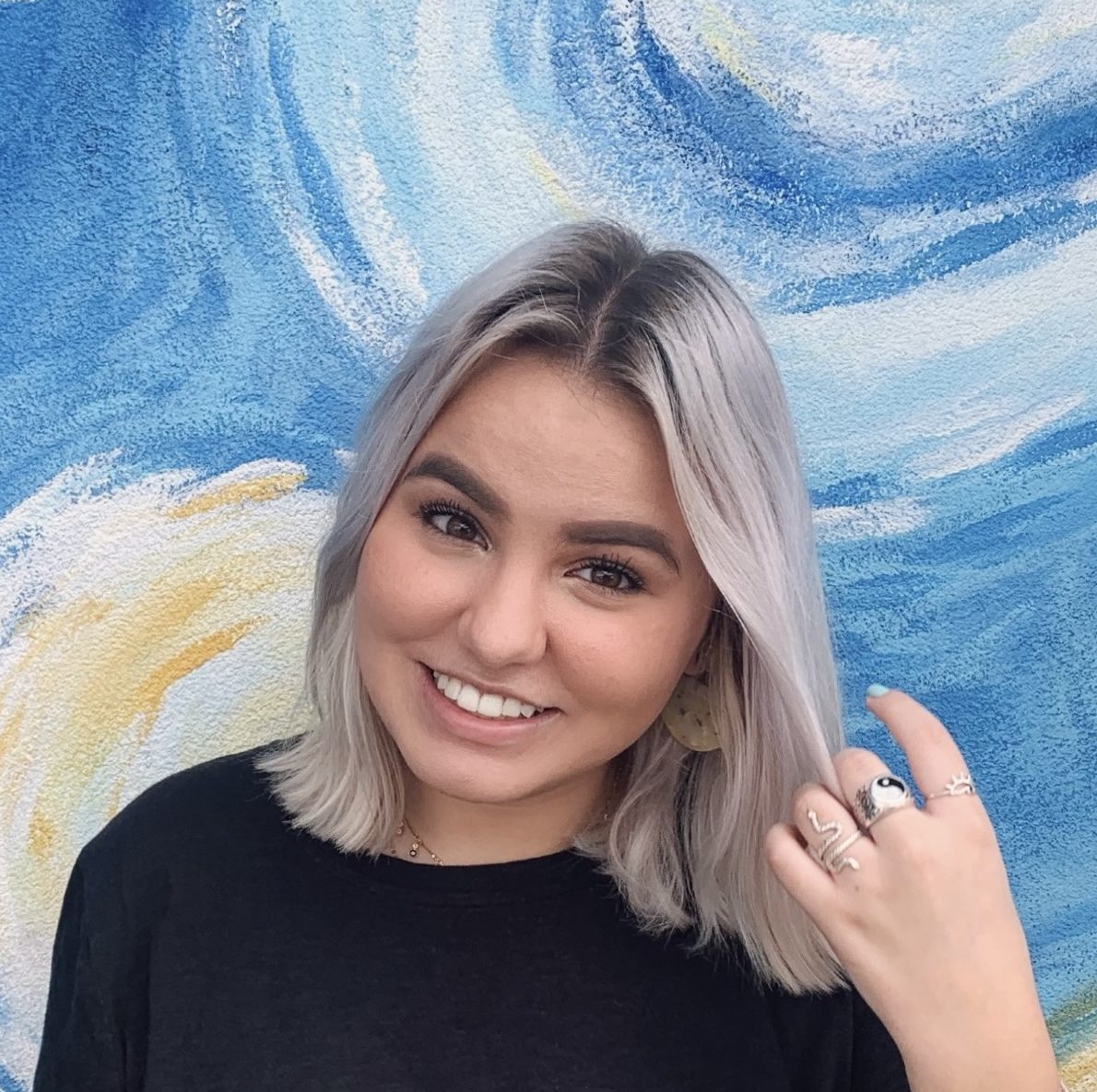 Hi! My name is Lyric and I am a senior editor and the website editor for The Mycenaean. I am also Vice President of Quill and Scroll Society, Makeup Crew Head, and a member of National English Honor Society.