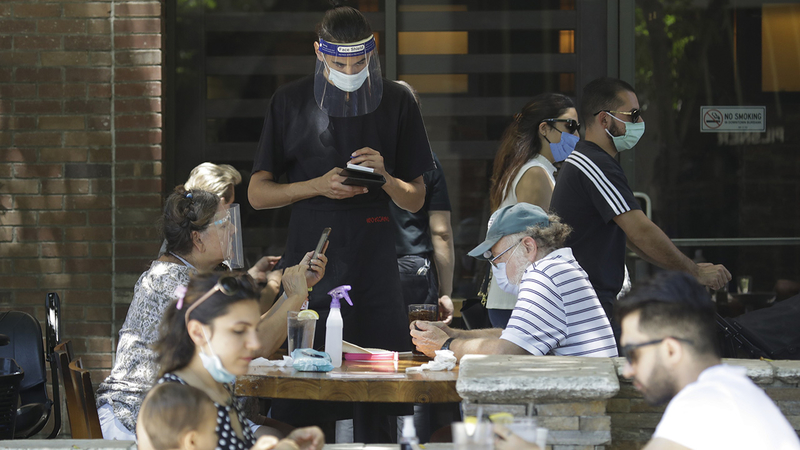 Most restaurants during COVID-19 look different when guests are dining in. Some restaurants range from only offering online orders to allowing small groups to eat inside but socially distanced. (Photo courtesy if Alexis Mast) 
Eating out is typically a luxury, but with COVID-19 guidelines and reservation restrictions, it may have become more of a chore.
During a normal year, one could prepare for a sit-down dinner by reserving a table in advance or showing up to their restaurant of choice. Unfortunately, the circumstances in the United States have been different this past year due to COVID-19 restrictions and the CDC's recommendations for restaurants and bars. 
The CDC offers specific considerations for restaurants and bars to follow. Individual restaurants can collaborate with their local state, territorial, and tribal health officials to determine which COVID-19 considerations are necessary.
The spread of COVID-19 can be significantly reduced by the usage of masks and socially distancing, but in a restaurant setting, customers have to remove their mask to eat, and not all tables or waiters can do their job in a socially-distanced manner.
The CDC suggests that restaurants only partake in drive-throughs, delivery, and takeout, but if open for indoor-dining, the restaurant can only run on a half-capacity system in which every other table is not in usage.
Typically, for a restaurant as busy and popular as The Cheesecake factory off of Glenwood, the non-reservation-based chain averages a one to two-hour wait on a normal night. On Valentine's Day this past weekend, the wait to be seated at the peak of dinner time was two hours higher than the normal wait time on Valentines because of the lack of available tables.
Not only do customers have to worry about the wait when they go out to eat, but when they are seated at their table, a waiter, who is required to wear a mask when serving tables, has to come close to the dining tables while masks are not required for the customers when seated. The meal also requires menus in which most restaurants aim to do virtually or contactless as well as payment which includes contact and the sharing of cash forms. 
Familiar restaurants in the area like Chick-fil-A have responded to the pandemic as well. Chick-fil-A explains on their website how customer safety comes before the luxury of being able to sit in the actual restaurant. To limit person-to-person contact, most Chick-fil-A's are sticking to only drive-through and online order service's as well as an implemented safety compressive plan.
Many fast food places found all over the Leesville area are running on a similar system as Chick-fil-A. McDonald's and Taco Bell have also majorly adapted their food services because COVID-19. While sitting down may be a risk and a struggle, some food places are still not allowing indoor-dining entirely.
Eater NY chief critic Ryan Sutton and Eater editors Gabe Guarente of Eater Seattle and Amy McCarthy of Eater Dallas and Eater Houston came together in 2020 to discuss the various factors the diners and customers have to consider during COVID-19 and whether it's even worth it. 
Ryan Sutton said during the meeting, "I don't want to put a single waiter's life at risk for what's essentially a leisure activity. Fluke tartare with quinoa and strawberries is not worth someone's life."
Though restaurants can go to the extent of opening at a lesser capacity, opening socially distanced waiting areas, using virtual menus, using virtual payment, customers' decisions for whether just ordering online or eating in is easier than sitting down is still heavily considered.
Maren Jones, a sophomore at Leesville, said via text message, "I enjoy sitting down at restaurants, but sometimes if I walk into a restaurant and see a big crowd, I walk right out. The coronavirus has made eating out more of a treat than a usual thing because every meal eaten out becomes a risk."
The number of changes individual restaurants have to undergo because of COVID-19 can make the restaurants experiences enjoyable for the customers.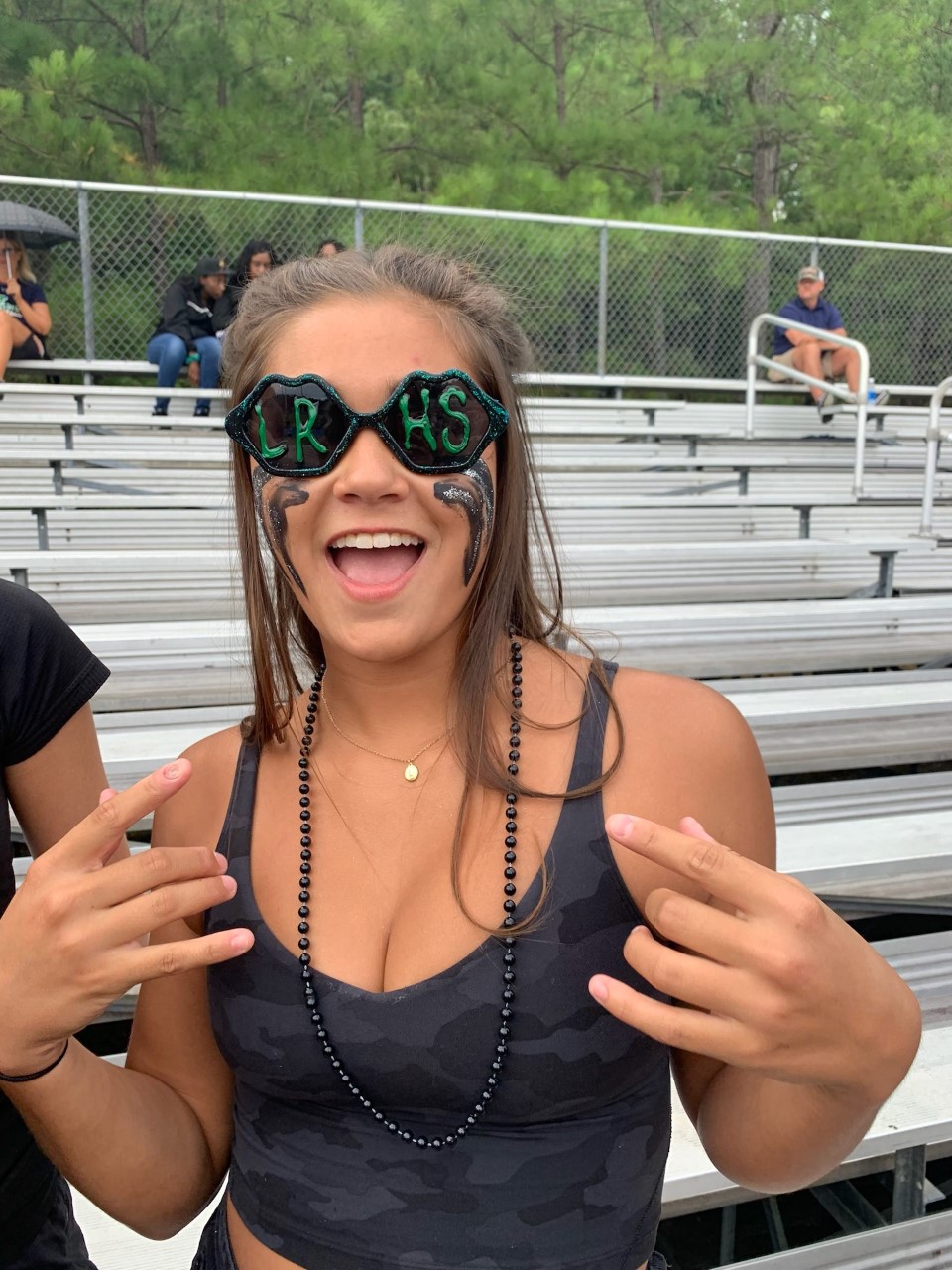 Hi! I'm Alexis Mast, but I answer to Lex as well. I'm a year round and high school swimmer whose been in Newspaper class since sophomore year. I write about anything, everything, and trending Leesville news.