Country music has its ties to very southern and stereotypical things. The question, "what exactly does country music stand for and was it built on conservative ideals" sparks a continual debate. (Photo courtesy of Public Domain)
As country music developed, astigmatism around its relations to the conservative party did as well.
Country music originated in the 1910s among Southern Appalachian fiddlers, but it didn't develop into a viable recorded genre until the '20s. When Victor Records signed Jimmy Rodgers and The Carter Family in 1927 to their commercial country record, it embarked on the beginning of a very popular and eventually controversial genre of music.
Jimmy Roger's first million-selling single, "Blue Yodel #1" and The Carter Family's, "Keep on the Sunny Side'' and "Wildwood Flower," are both considered country classics. Both of the songs and Western Swing's popularity started in Texas and fully moved its way to the Midwest by the '40s. 
Since country music originated in the South and remained popular there throughout history, people frequently assume it is a soundtrack of the Republican party and Confederacy. Country music has found its way to the conservative side of politics, but it was not simply built on conservative ideals.
Country music grew in popularity because songs written about old churches and farm life in the early 1900s were foreign and intriguing to the people of the United States. Country music and the conservative party became linked in the minds of listeners only after a series of events and a select few songs were released.
Popular themes for country songs include love, family, patriotism, the rural life, and the hard life. All of those themes are arguably distinguished as topics of interest for the right side of politics. As our country became more and more familiar with country music, the stereotypes concerning what country music was about and who could be a part of it formed.
Jonathan Haidt, a social psychologist, came up with the "Moral Foundation Theory." According to Haidt's theory, liberals judge right and wrong based on "harm/care" and "fairness/reciprotary." Liberals care deeply about preventing harm to the environment, minorities, and the poor. But since the majority of country songs don't put emphasis on those topics, liberals tend to not listen to or connect with country music. 
On the other hand, Haidt found that conservatives judge right and wrong by "ingroup/loyalty, "authority/respect," and "purity/sanity. Considering that many of the top hit country songs are like "God Bless The USA" and "The Ones That Didn't Make It Back Home," conservatives are more likely to appreciate the lyrics in them about patriotism and respect.
One of Kenny Chesney's, an American country singer and songwriter, top hit songs from 2014, "American Kids" explains the things that made him an "American teenager." "We were Jesus save me, blue jean baby, born in the USA." Chesney's song goes into the southern lifestyle of a teenager, but for many people who were raised up North, the lyrics have no relation to them.
Another top hit song that is arguably conservative is the song "I Wish Grandpa's Never Died," which was released in 2019 by Riley Green. Though his song is touching and emotional, the song contains the lyrics, "I wish every state had a Birmingham" and "and every road was named Copperhead." Both Birmingham and the reference to Copperhead have to do with the rebellion and have a lot of racial controversy linked with them.
President George H.W. Bush, the 43rd U.S. president and a Republican, made an appearance at the 25th annual Country Music Association awards in 1991. Not only was he the first U.S. president to attend the awards, but he also gave a speech at the end of the awards explaining why country music is so great. "Country music gives us a window on the real world," Bush said. "It's easy to see why America loves country music. Country music loves America."
The Dixie Chicks, a group of female country artists, made a controversial statement about Bush and in 2003. The lead singer, Natalie Maines said on stage that she was ashamed that Bush was her president and from her home state of Texas. 
The Dixie Chicks were blacklisted from thousands of radio stations and shamed by conservative party.
As country music developed and became more inclusive, popular country artists and what they sing about evolved to. In 2019, Lil Nas X's song "Old Town Road" skyrocketed in popularity and then was pulled from Billboard's Hot Country Songs Chart. Fans argued that it was a racial thing while others claimed that his song was taken down because it "was not real country music."
Even racist events occurred as recently as early 2021 when a video of famous country artist, Morgan Wallen was leaked. In the video, Wallen says the "n-word" and claims afterward that he was embarrassed and sorry. He has now been banned from the nation's two largest radio and TV networks as well as his record label.
Wallen is no stranger to controversy. In May of 2020, Wallen was arrested for public intoxication and disorderly conduct after an incident at a honky-tonk in Nashville. Then in October of 2020, he was disinvited to SNL because he partied maskless in an Alabama bar before his interview which was against COVID-19 protocols.
Wallen finally exposed the genre's "racist" roots once and for all according to liberals and no kind of "apology" will fix what he's done, meanwhile, conservative fans of his think his "cancellation" is nothing but preformative workness. Former Morgan Wallen fans and the press argue that his mistakes would have cost him his entire career if he wasn't such a big-time artist or if it had happened twenty years ago.
Musician Mickey Guyton, a black, female country artist, had some words to say about Morgan Wallen's actions. She tweeted out on February 3, "When I read comments saying 'this is not who we are' I laugh because this is exactly who country music is."
However, there have been moments in history when country music has proven to not be so consrvative based.
In 2020, Tim McGraw and Tyler Hubbard who are extremely popular artists in the present-day country music world performed at president-elect Joe Biden's inauguration. The two performed their new song "Undivided" and awed the people watching the inauguration from home with their touching song about accepting one another.
Our country, like it was when country music was created, is in the midst of a debate over the true nature of country music's sound and who is allowed to listen to it.
In a poll on Instagram, I asked 100 people "do you think country music is associated with the conservative party," and shockingly 45% of the voters said no. Some of the liberal-leaning voters claimed to enjoy country music and that they can find non-conservative music to enjoy. 
History has shown that country music will always have stereotypes attached to it and politics, but as our nation grows into a more inclusive country, country music will continue to shock the nation with its non-conservative relations.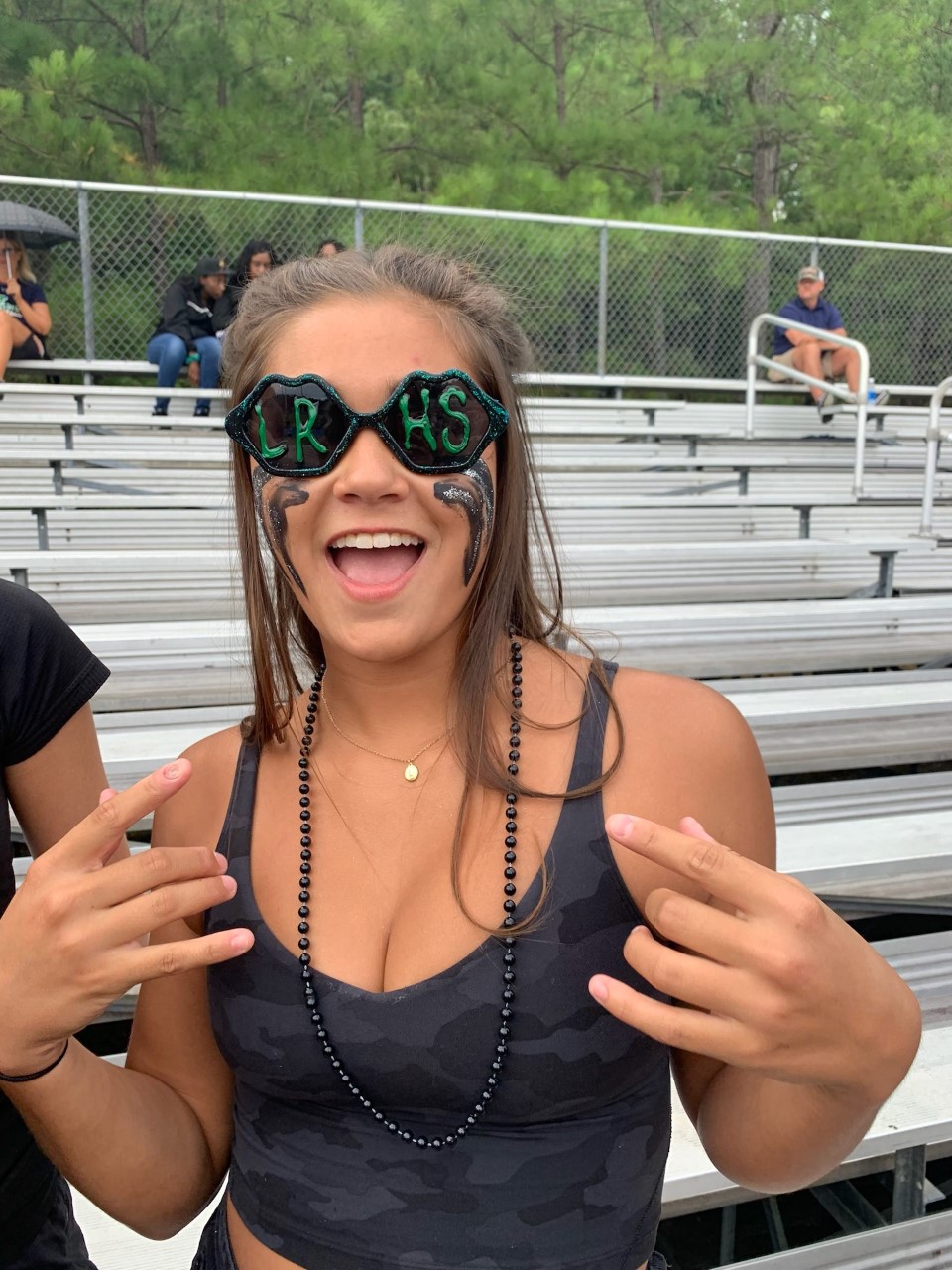 Hi! I'm Alexis Mast, but I answer to Lex as well. I'm a year round and high school swimmer whose been in Newspaper class since sophomore year. I write about anything, everything, and trending Leesville news.