Kaitlyn Canelas, pictured second from the left in the top row, has been playing on the LRHS volleyball team for the past 4 years. She plans on playing collegiate volleyball for Siena College this fall. (photo used by permission of LRHSVolleyball Twitter)
Kaitlyn Canelas has been playing for the LRHS volleyball team the past four years of her high school career. Canelas has been playing volleyball for 7 years total now, participating in Carolina Edge as her club team. 
She had the opportunity to play at the Colorado Olympic training center as hosted by the USA volleyball team. Canelas has been very connected to volleyball since the start of middle school and has continued to show her dedication and love for the sport. 
"I'm going to miss my teammates and coaches," said Canelas over Instagram. Volleyball is a very close team sport as well as individual, but the team has to work together to be able to win points and matches. This means the team is usually close-knit to be able to work together well. Canelas's kindness helped bring together the volleyball community, especially this year when Covid modified the season. 
Canelas is planning on going into the health sciences, committing to play collegiate volleyball at the Division 1 level at Siena College. "I would tell younger players to trust the process," wrote Canelas. 
Canelas has had bumps in the road on the way to her success, but her training held out in the end. Canelas is the perfect example of never giving up, of reaching goals that are set high and for letting determination and trust lead the way. Her impact as a supportive and determined team member will not be forgotten any time soon.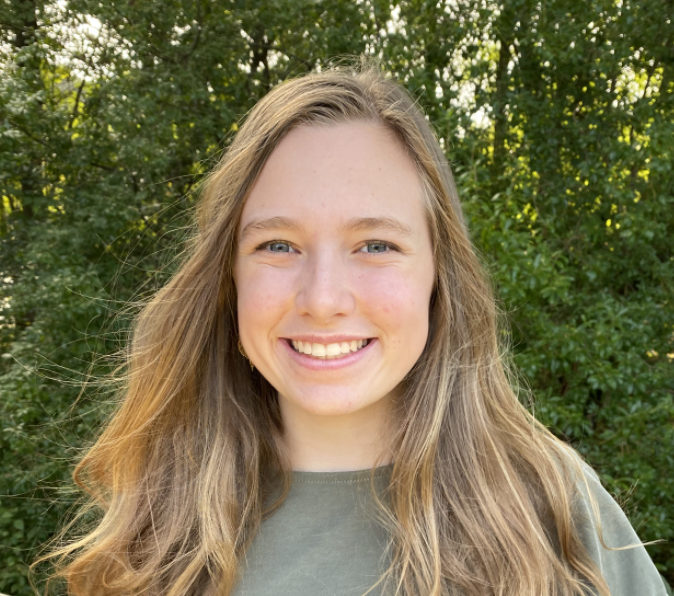 Hi! My name is Abigail and I am a senior editor for The Mycenaean. I am also a member of Leesville's cross country team and track team, as well as the president of National Technical Honor Society.