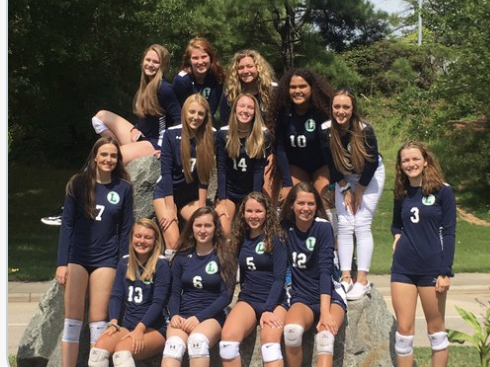 Maggie Salisbury, number 12 shown in this picture, has been playing on the LRHS volleyball team for 4 years, starting her volleyball career at the age of 13 for the NC Volleyball Academy. Salisbury will move on to play Division 1 collegiate volleyball for Campbell University this fall. (photo used by permission of LRHSVolleyball Twitter)
Maggie Salisbury has been on the LRHS volleyball team all four years of high school. Not only that, but she has also played at the NC Volleyball academy for 5 years. Salisbury has been playing volleyball since she was 13 years old, and clearly her love of the sport has grown. 
Salisbury participates in the NC Academy 17 Diamond National Team, a highly competitive club team that travels to tournaments in South Carolina, Georgia, Pennsylvania, Nevada, and Florida. Her position as middle blocker is a valuable asset to the team and she has made a lasting impact on her friends and teammates on the school and club teams. 
Salisbury has committed to playing volleyball for Campbell University (a division 1 team) next year, continuing to wow the spectators and her teammates. Salisbury's upbeat attitude when it comes to practicing, playing, and even during school doesn't go unnoticed by her peers. Her teammates look to her for support and a game plan. Her reliability makes her someone easy to depend on, especially in a quick-moving game of volleyball.
Salisbury's impact on both her school and club teams remain as a headstrong, determined, and reliable individual willing to do whatever it takes to improve herself. Her younger teammates will attempt to fill the big shoes Salisbury will leave when she goes to play collegiate volleyball next fall.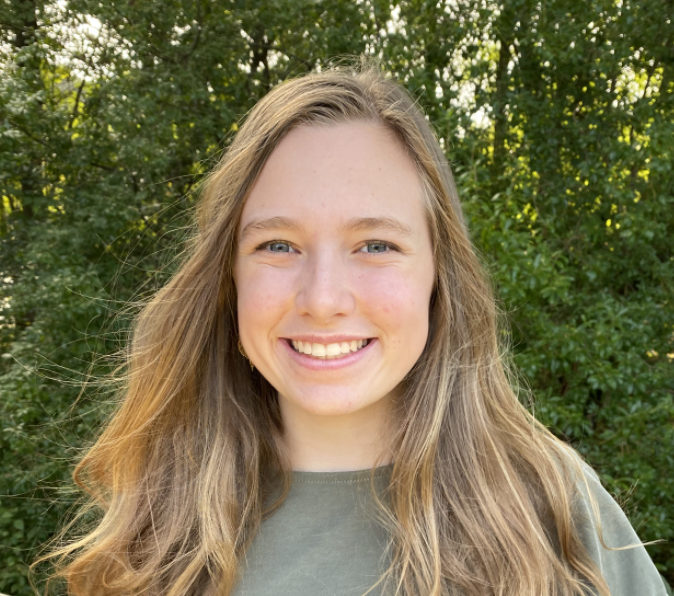 Hi! My name is Abigail and I am a senior editor for The Mycenaean. I am also a member of Leesville's cross country team and track team, as well as the president of National Technical Honor Society.