Leesville volleyball was the first indoor sport to kick off their season during the pandemic. The Lady Pride finished their season 5-8 with two varsity teams (photo taken by Kyla McGhee).
Leesville volleyball wrapped up their 2020-21 COVID season last week. Throughout the season, players and coaches had to adapt to new rules and follow safety protocols. 
Having Two Pods 
Erin Hensler, the varsity head coach, and Christie Dobbin, the junior varsity head coach,  decided to have two varsity pods this year as well as two jv pods. Having a total of four teams allowed the coaches to keep the same number of girls while maintaining social distancing. 
"[Coach Dobbin and I] kept every player who tried out on one of our four team pods because we felt that this year should be about participation for all," said Hensler via email. "We decided that providing the most [number] of girls an opportunity to safely relieve stress, build community, and hone their leadership skills should be the focus of this season." 
"We could keep the number of people in close contact with each other smaller and allow for more social distancing during practices." 
All teams practiced separately, lowering the risk for all players. Despite the shortened season, the coaches split the games in half between jv and varsity. The two pods were called blue and green. 
All teams had a max of two games and two practices a week. Overall, the system was executed well because the Lady Pride finished their season with no cases nor exposure to COVID.  
Safety Protocols 
In order to follow all of the protocols, players arrived twenty minutes before their tryout start time to answer screening questions and temperature checks. If the girls answered yes to any of the screening questions, they had to leave campus.  
Along with their decision to have four teams, both coaches also agreed to have three separate tryout pods. Pod #1 consisted of fourteen girls, pod #2 consisted of sixteen girls, and pod #3 consisted of seventeen girls. After two tryouts from each pod, teams were made and the season began. 
Unfortunately, the Lady Pride started their season late. All four teams had one practice before kicking off their shortened season. The blue side had their first match against Gibbons while the green pod had their first game against Sanderson. 
"The COVID season [was] much quicker than the typical season," said Caroline Howey, a senior on varsity blue (via Instagram). "We had fewer practices to prepare for our first game."  
On the other hand, most teams in the Cap-7 conference had workouts prior to their season. "We felt it was safest to wait until the actual date of tryouts to start the season," wrote Hensler. 
Hensler and Dobbin surrounded their practice plans with focusing on the best way for the girls to social distance during practice. 
"We did more skill development drills as opposed to team play drills to ensure proper social distancing," Hensler wrote.   
The Downsides of the Season 
Overall, the environment was different for the players and the coaches. The safety protocols made normal actions such as high fives after every point harder for the girls to do. 
"There was a new hesitation of supporting each other through high-fives or other physical contact, so we had to get creative and find new means of energizing each other for the games," wrote Elise Batz, a sophomore on varsity green.  
Along with no high fives, the teams were not allowed to travel on a bus to away games. Instead, they were expected to drive themselves to away matches. "My least favorite part of the season was not being able to travel on the bus as a team to away games," wrote Howey.   
"My least favorite part of the season was not being able to travel on the bus as a team to away games," said Howey.   
Most athletes will confirm that the bus rides are where most of the memories are made. Without the bus rides, away games just aren't the same. 
The main struggle throughout the season were the masks. Before the season started, North Carolina required all indoor sports to wear masks during practices as well as games. As the season went on, Batz and Howey agreed that playing with masks was the hardest part. 
"The hardest part about playing during the pandemic was having to do all this physical activity like running, jumping, swinging and talking all while wearing a mask," wrote Batz. "Sometimes it would become difficult to breathe and I would just have to remember to take a break and get some air."
Coach Hensler described the hardest part about coaching during the pandemic was taking the obstacles as a learning experience instead of added stress.  
"Taking the bumps in the road in stride and without adding additional stress to my life," Hensler wrote.  
Even though there are many negatives, there were also many positives to the season. 
On the Bright Side 
Leesville volleyball is grateful to be able to have a season despite all of the precautions. While it wasn't a normal season, the volleyball team had memorable moments from this unique season. 
Since Leesville is currently virtual, the girls have not gotten a chance to see each other–until they were granted a season.
"My favorite part of this season was getting the chance to play with these girls,"wrote Batz. "We're all pretty good friends off the court, but being online rather than in school caused a disconnect we never saw coming." 
That's why most of the girls on the varsity teams have great chemistry, they were close on and off the court. It gave the girls a refreshing reminder to savor every minute of the season. 
"We had a shorter season with less practices which taught me how to make the most of my time with my teammates and use it efficiently to be successful," Batz added. 
Coach Hensler agrees. She enjoyed coaching this year because seeing the girls enjoy themselves on the court brightened up her day even more. 
"Although the season took extra work to be successful, smiling faces leaving a gym always makes it worth it," she said. 
At the beginning of the season, North Carolina High School Athletic Association (NCHSAA)restricted all spectators for games. Fortunately after the first game, spectators were permitted. Each player received two tickets each for their home games. As a result, there were socially distanced crowds for all Wake County athletics. 
Howey was ecstatic to hear the news. "My favorite part of the season is the first game parents were allowed to watch again," Howey wrote. 
With a shorter season, wearing masks, no traveling with the team, and barely any fans, the volleyball department made the best of their season. 
It Was All Worth it 
Granted the protocols were a strenuous process, it was a very necessary and thought out strategy to keep the athletes safe. 
"There was also always the fear of getting Covid as we are risking ourselves for the love of the game, but Leesville did a good job of enforcing the rules and protocols to keep everyone involved safe and healthy," wrote Batz. 
The theme for the volleyball season was all about progressing as a team rather than trying to be perfect.
"Our motto for the year was "progress not perfection" because there are so many obstacles to playing a sport during a global pandemic and we wanted to keep that perspective for this unprecedented season," wrote Hensler. 
Hensler wanted her girls to build on their chemistry from last season. As a result, the girls could look like a well oiled machine by next season. 
This COVID season had multiple takeaways: being grateful for a season, staying safe while playing a sport, getting to see teammates, and improving each day on the court despite being in a pandemic. 
Being the first indoor sport brings pressure for everyone to set an example for the upcoming indoor sports. However, all four volleyball teams set a great example for how indoor sports need to follow protocols in order to protect everyone's health.   
Surely the Pride will come back with avengence for a successful season. In the meantime, this season will go down in history as one of the most unique seasons for Leesville volleyball.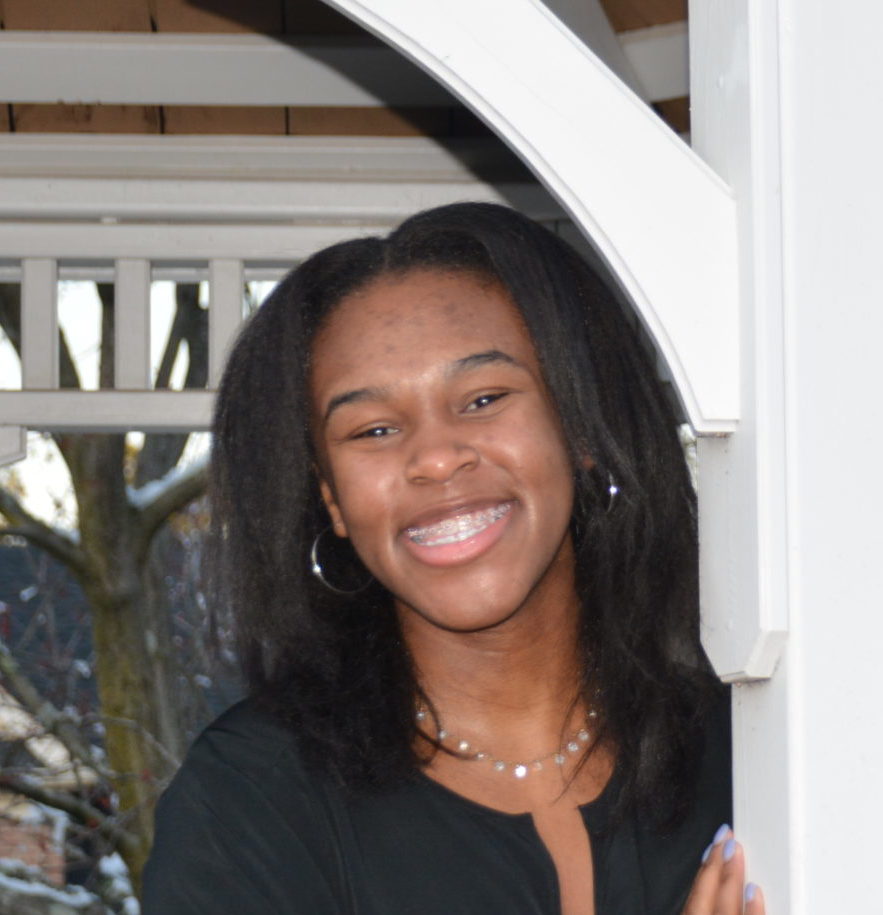 Hi! My name is Kyla, and I am a senior editor for The Mycenaean. I am the secretary for Senior Class Council and also the editor-in-chief for Leesville's literary magazine