By: Abigail Mabe
Leesville Road Middle School is very accommodating to their students and teachers during this time of virtual learning, having opportunities to involve students linked to the website for easy access. One of the LRMS opportunities is a lunch bunch where students can interact virtually with their teachers and fellow classmates to chat. (photo courtesy of Abigail Mabe)
Every Friday, Leesville Road Middle school teachers host a "lunch bunch" for their students. This lunch bunch is held virtually for about 30 minutes as an opportunity for the teachers and students to connect with each other. Attendance is not required, but several kids use this opportunity to make connections through their virtual platforms.
"Being able to get together with everyone and just talking about random things [is my favorite part about lunch bunch]," said William Mabe, 7th grader at LRMS. About 10-15 students attend lunch bunch every week, along with a different spread of teachers. "Mr. Fogelsonger, my social studies teacher, always attends, and then usually some other teachers show up," said Mabe.
In a typical class, only a couple students are known to put their cameras on for learning. However, at lunch bunch, "About half of the people turn on their cameras," said Mabe. This allows for a more engaging conversation to occur between the teachers and students. Socialization is a skill that is learned through interactions with others, and since middle school is such a key developmental time, it is important to encourage students to socialize as much as possible, especially within a virtual setting.
Lunch bunch allows students to learn and grow through socialization, even if it means socializing through Google Meets. Mabe says he feels like he has a stronger connection with his classmates and teachers through being able to talk at lunch bunch. "It's like a getaway from school, it's just nice," said Mabe. Leesville Road Middle School continues to involve their students in socialization and engagement through a virtual setting.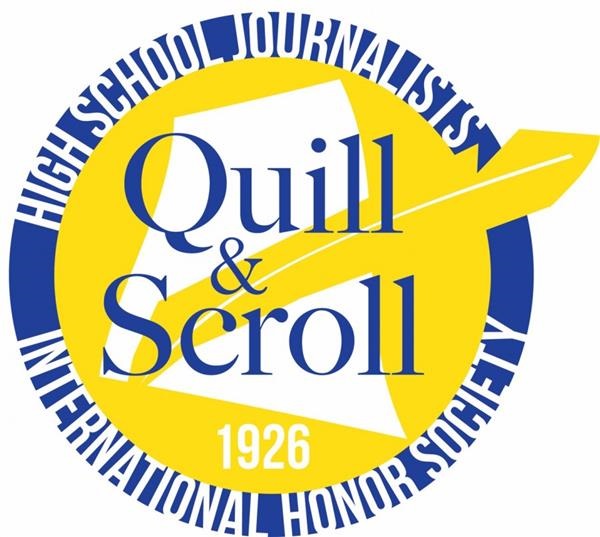 Quill and Scroll is an international high school journalism honor society that recognizes and encourages both individual and group achievements in scholastic journalism.