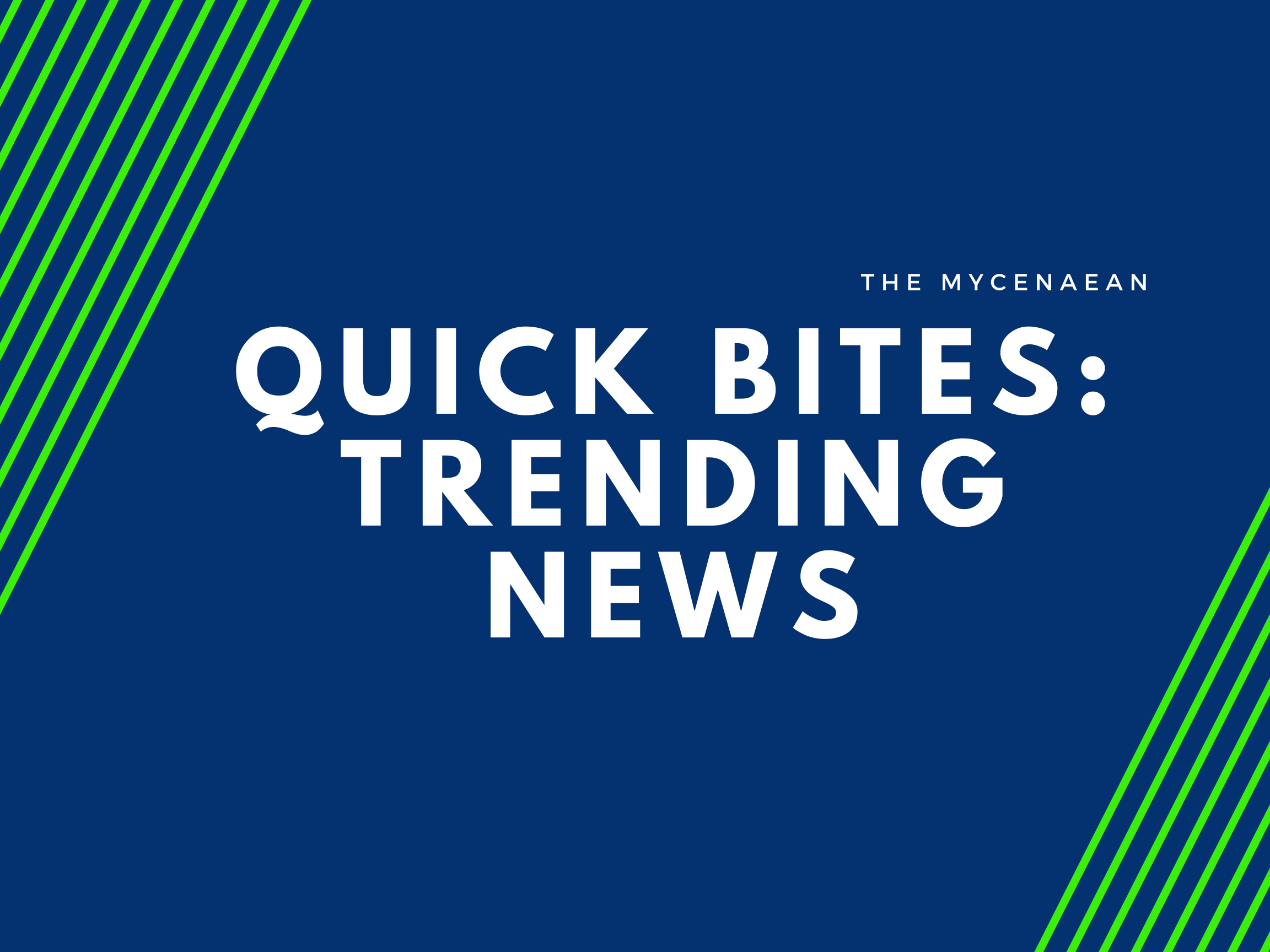 Contributors: Ellie Bruno and Cassidy Farrell
Historical Skip
Donald Trump tweeted earlier this afternoon that he would not be attending President-elect Joe Biden's inauguration. This is the first time since 1869 that a President will be skipping the event. (Tweet cannot be found due to the permanent ban on Trump's Twitter account)
Goose on the Loose
A pet goose already seems like a wild concept, but one that sleepwalks is so much better. Charlie Berkley posted a video of his goose sleepwalking while it peacefully sleeps in his lap. Never knew a goose could look this cute.
Malcolm and Marie
Malcolm & Marie February 5th on Netflix pic.twitter.com/7tcf9cUpKs

— Zendaya (@Zendaya) January 8, 2021
Zendaya tweeted to all of her fans that she will appear in a new Netflix movie. Malcolm and Marie is about a couple struggling through the trials of a relationship. The movie stars Zendaya and John David Washington and will be released on Netflix on February 5th.
Justice for Bieber?
Me waking up to see RESPECT JUSTIN BIEBER trending: pic.twitter.com/CWqBVTIgFB

— Alex (@4lex939) January 8, 2021
Apparently, Bieber fans across Twitter are rushing to defend the "Yummy" singer. The phrase "Respect Justin Bieber" is trending, with a mixture of snarky remarks and genuine messages for the singer.
#TedCruzKilledaCop
Ted Cruz's SEDITION & LIES directly led to the death of 5 people, including a cop.

Period.#TedCruzKilledaCop #RESIGNCRUZ

— Jake Lobin (@JakeLobin) January 8, 2021
Amidst the nightmarish scenes on Wednesday evening with the Capitol Building breach, rage towards politicians is at an all time high. Ted Cruz, a senator who pushed for objecting the electoral college votes and led the fight against a "fraudulent" election, is under fire as one of the main reasons of blame for the death of 5 people in the riot — one of which was a policeman.