Youth Poet Laureate Amanda Gorman speaks at the Inauguration of President Joe Biden and Vice President Kamala Harris. (Photo courtesy of Sydney Kaelin)
Amongst a multitude of powerful speeches and performances during Wednesday's presidential inauguration ceremony, Amanda Gorman's breathtaking recitation of her poem "The Hill We Climb" was especially memorable.
Gorman, who already made history in 2017 when she became the country's first National Youth Poet Laureate, is now the youngest inaugural poet at 22 years old. She joins the ranks of esteemed poets such as Maya Angelou and Robert Frost.
"When day comes, we ask ourselves, where can we find light in this never-ending shade," she began. 
What followed was a compelling flow of words woven together to heal the nation and express faith in a future free of its current dilemmas.
Gorman told the New York Times she finished writing the poem the night of the Capitol insurrection, which makes sense, as her poem strongly promotes unity even in the face of tragedy. 
"It [the Capitol insurrection] energized me even more to believe that much more firmly in a message of hope and unity and healing. I felt like that was the type of poem that I needed to write and it was the type of poem that the country and the world needed to hear," she explained in an interview with CNN's Anderson Cooper.
She added lines about the insurrection midway through the poem. 
"We've seen a force that would shatter our nation, rather than share it. Would destroy our country if it meant delaying democracy. And this effort very nearly succeeded. But while democracy can be periodically delayed, it can never be permanently defeated," she declared.
Gorman also referenced Lin-Manuel Miranda's famous musical, "Hamilton," several times. 
"Scripture tells us to envision that everyone shall sit under their own vine and fig tree, and no one shall make them afraid," she said, as well as, "in this truth, in this faith we trust, for while we have our eyes on the future, history has its eyes on us."
Gorman continued to encourage unification throughout the poem, with lines like "we close the divide because we know to put our future first, we must first put our differences aside" and "if we're to live up to our own time, then victory won't lie in the blade, but in all the bridges we've made."
Throughout "The Hill We Climb," Gorman acknowledged the struggles America has faced while expressing the great possibilities ahead. She captured the American spirit: The feeling that although we are imperfect, as long as we work together, we can forge a better future.
"And yes, we are far from polished, far from pristine, but that doesn't mean we are striving to form a union that is perfect. We are striving to forge our union with purpose," she announced. "It's because being an American is more than a pride we inherit. It's the past we step into and how we repair it."
"The Hill We Climb" was a breath of fresh air, setting a hopeful tone for the country's future. Gorman masterfully delivered the poem, using her emotion and verse to reinforce the inauguration's theme of "America United." Her words left the audience inspired and with a renewed sense of faith in our nation's resilience.
"For there is always light, if only we're brave enough to see it. If only we're brave enough to be it," she concluded.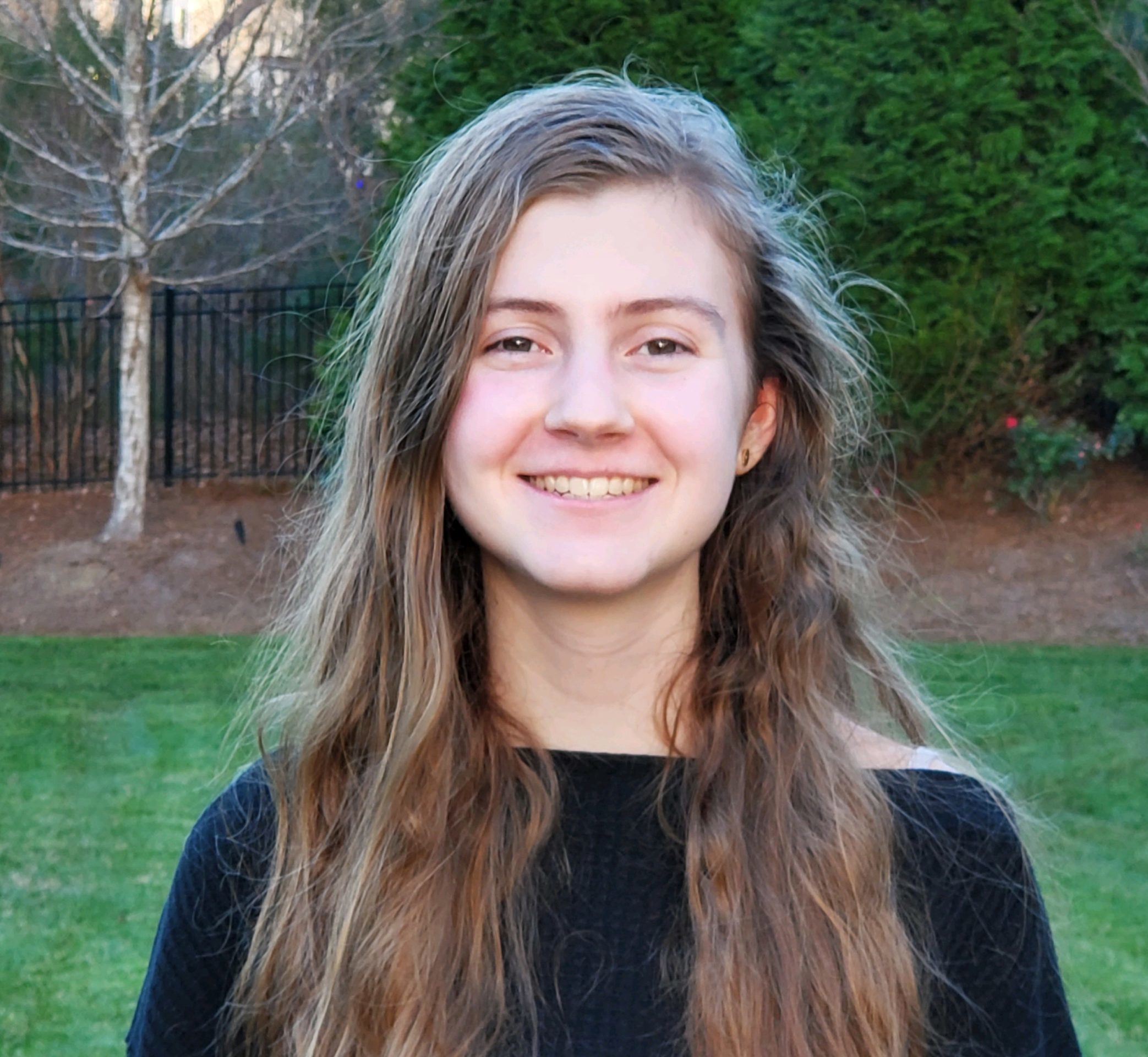 Hi! My name is Sydney and I am a staff writer for The Mycenaean. I am also a member of Key Club and Co-President of the Food Club Bank. I'm the last of six Kaelin family members to go through Leesville.