With all the effects of the Covid-19 pandemic, the LRHS honors theatre class prepares a new way to bring this year's play to you at home.Through social distanced rehearsals and determination, the LRHS theatre class is able to perform a holiday favorite virtually. (Photo courtesy of Chase Dutton)
The Leesville Road High School honors theatre class students and staff are preparing to launch their livestream performance of A Virtual Christmas Carol on Thursday December 10 and Friday December 11.
This year's LRHS theatre performance is the beloved and timeless holiday class. In order to prevent the spread of the Covid-19 virus, the LRHS theatre class plans to hold the performance virtually.\
Students and participants in the play imply social distancing guidelines into each rehearsal and performance. Delaney Santre is an actor and participant in the play. She gives insight into the precautions and social distancing measures that are taken to ensure the health of each participant in the play. "Well for one, our show is virtual, so there is no contact obviously involved to see it. Also, at each of our rehearsals we have our temperature taken and we always of course wear masks. We also sit far apart from each other in the auditorium or even go into different rooms and closets when we rehearse over Zoom," said Santre via text message. 
She believes the faculty and school is meeting all the proper needs to secure the health of each and every student participating in the play. 
The pandemic has caused many schedule changes for the play. Alterations to the rehearsal schedule were necessary to continue practicing the play. They rehearse their play four times a week, around either 7:30am, 12:00am, or 3:15pm depending on availability of students. Often by either Zoom or socially distanced in-person meets, the LRHS theatre class prepares for its play bit by bit. 
Although all the schedule modifications and health and safety measures set a different tone and vibe to this year's play, the show must go on. 
Teagan DeCillis, Leesville Road High School student, is an actor and full time participant in this year's play. She believes that despite the changes and negative effects Covid-19 has caused, the play will be just as good as the previous performances. "We have all come together and worked hard to put this on, it has taken a lot of work to figure out how to do things on a new platform and with the virtual circumstances but it is going to be a great opportunity and experience," said DeCillis via text message. 
Like DeCillis, Santre also believes the LRHS theatre class has put in the most extreme efforts into making this play possible. "I think that although it's probably not the same as watching a show on a screen or in person, it's still one of the best classic Christmas shows to see, and I definitely think that the efforts put into our version works well for a virtual setting," wrote Santre. 
As the LRHS theatre class rounds its final week of rehearsal, tickets are going fast! 
Streaming tickets for the virtual performance can be found at BookTix or on the Leesville Road High School website. Run time for the play rounds to 45 minutes max with a start time at 7:00 pm on dates 12/10 and 12/11. 
In addition to profits made by ticket sales, local businesses including the Leesville Tap Room (LTP) are donating to support the theatre program. The Leesville Tap Room is donating 20% of its 5-9 pm sales on Thursday 12/10 to support the LRHS theatre program, so don't forget to stop by the LTP to enjoy refreshments during the virtual performance. 
Nearing the end of rehearsals, the cast of LRHS A Virtual Christmas Carol is excited and nearly ready to perform their holiday special. 
To learn more about this year's LRHS theatre performance, click here.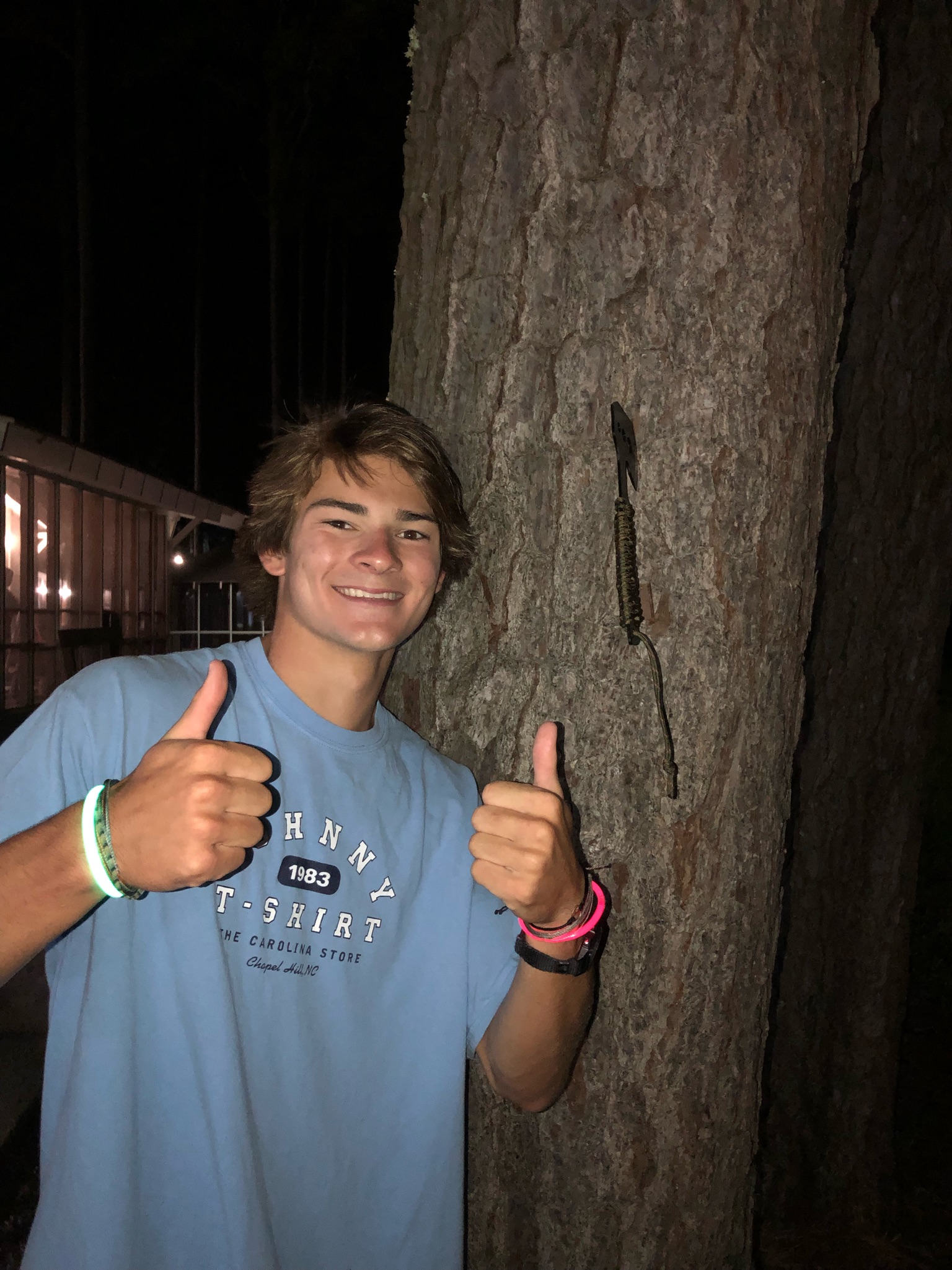 Hi! My name is Chase and I am a staff writer for The Mycenaean. Two fun facts about me are that I enjoy playing guitar with my dad and friends, and I also am a two-time spikeball tournament champion.