Room 2806: The Accusation is Netflix's newest docuseries. It explores Nafissatou Diallo's accusation of sexual assault against Dominique Strauss-Kahn. (Photo courtesy of Marie Cox)
Despite it being the holiday season, Netflix took a brief sidestep from its Hallmark-esque seasonal content. On December 7, they released a new original true-crime docuseries.
Room 2806: The Accusation is unusually brief for Netflix limited series– it only has 4 episodes.
It is a tightly-constructed examination of the sexual assault case leveled against Dominique Strauss-Kahn, a French politician, in 2011.
Strauss-Kahn was the Managing Director at the International Monetary Fund (IMF) from 2007-20011. He resigned after Nafissatou Diallo, a housekeeper at the Sofitel hotel in New York, accused him of sexual assault. This was at the zenith of his political career; he was being considered a likely presidential candidate, so accusing him of rape and sexual assault was no small matter.
The Layout of the Show
The series recognizes the need for a certain degree of balance. It approaches the same subject from multiple angles and viewpoints and backs those viewpoints with credible evidence or at least plausible theories. I should note that multiple people have accused Strauss-Kahn of sexual misconduct. He tends to be reliably acquitted as all wealthy, politically-connected people generally are.
But that isn't to say that a seemingly factual docuseries should necessarily pick sides if it wants to present a complete portrait of events.
Unlike other Netflix true-crime docuseries that are sensationalist stories told with panache, see Tiger King, Don't F**k With Cats, and Jeffrey Epstein: Filthy Rich, this series is relatively unbiased for Netflix.
Don't get me wrong, though — there is some melodrama.
Within the usual assemblage of interviews and archival materials, Room 2806 makes an obvious effort to round out the story in a clear and concise way. Although Strauss-Kahn refused an interview for the show, some of his inner circle members agreed to give a perspective on the topic.
The series features a range of interviews: both the prosecution and the defense are well catered to. There's suspense where necessary, and there is enough insight provided for viewers to draw their own conclusions. I know where I stand, and you'll know where you stand, and perhaps that's how it should be.
Over half of Room 2806: The Accusation is in subtitled French, but there's nothing lost in translation. The series was an intriguing watch and insightfully showed how cases and accusations on such high profile people are dealt with.
Larger Implications
Room 2806 plays into the new wave of docuseries taking on sexual assault. It comfortably joins the ranks of Surviving R. Kelly, Untouchable, and Leaving Neverland.
All these documentaries change the conversation around sexual violence. They create an accessible one-stop-shop for various sexual assault cases.
Sometimes, this is a good thing. A series can present well-rounded facts and educate the public. A shift in the public consciousness of sexual harassment is long overdue and, for some victims, life-changing.
However, the majority of new docuseries leave out an important voice: that of minorities, low-income individuals, and immigrants. A major criticism of the #MeToo movement is the overlooking of black women as victims of sexual assault.
When people of color accuse men in their own communities, the stakes rise even higher. Look at Snoop Dogg's social media attack of Gayle King after she brought up Kobe Bryant's 2003 rape charge in an interview, or 50 Cent's attack on Oprah Winfrey for her support of accusers of Michael Jackson and Simmons.
Room 2806, however, gives a voice to Diallo who is an immigrant from Conakry, Guinea, in West Africa. Her story is a unique one that adds to the representation of all victims in the #MeToo movement.
Any documentary that takes on the wedded realities of race, social status, immigration, and sexual assault must do so within the context of community and the long history of black women's fight for racial and gender equality in the United States. Greater context not only helps protect individual survivors from smear campaigns by their assailants, but also underscores how systems of oppression work together to make black women more vulnerable to sexual violence and private suffering.
Diallo coming forward with her story on a platform as wide-reaching as Netflix is a step towards recognizing these systems of oppression.
True-crime (or true-accusations-of-crime, as might be more fitting here) are popular purely because of their universality. Despite Strauss-Kahn's political prominence and Diallo's distinctive background, this isn't really a story of politics, but of power. The accumulation or absence of which is consequential to all of us. It's a story about fear, too. The fear of others gaining power, but most noticeably the fear of having your power ripped away.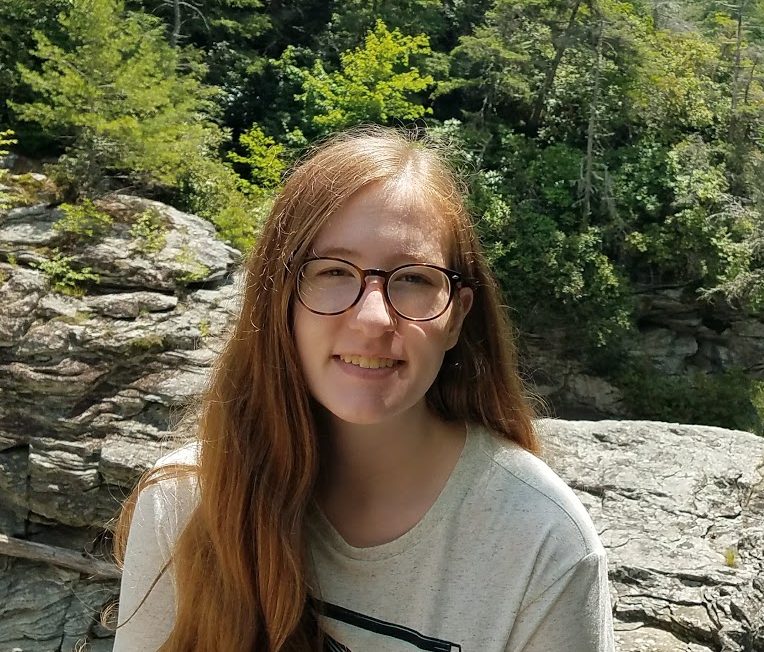 Hi! My name is Marie, and I am the editor-in-chief of The Mycenaean. I am also President of Model UN and President of Quill and Scroll Honor Society. I love whitewater kayaking and rollercoasters.