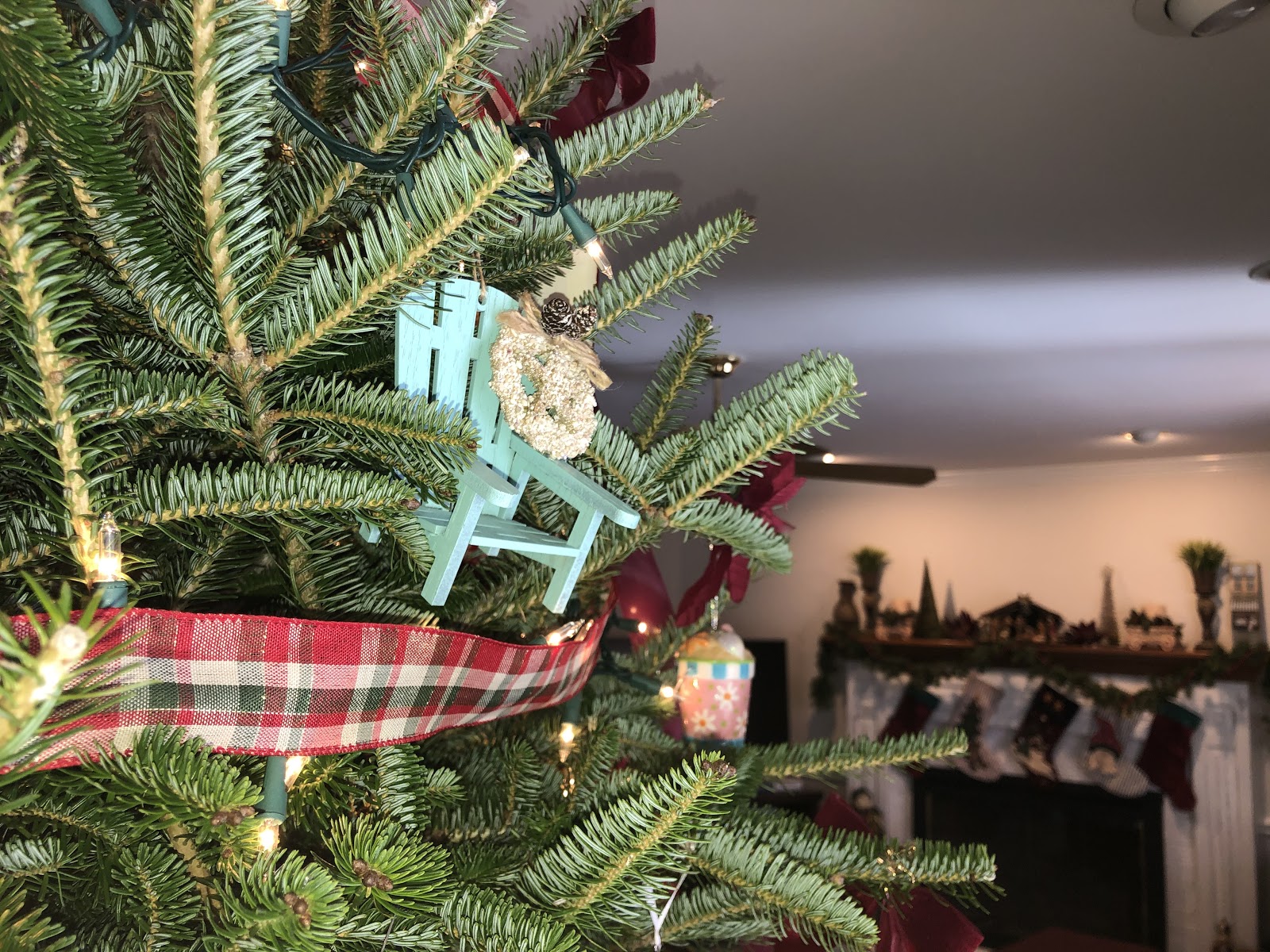 The Christmas spirit is the wonderfully ecstatic feeling that occurs during the Christmas season. Although this spirit isn't just an excitement, it is also a joyful feeling of good cheer which leads to doing kind acts for others. 
Everyone has different activities or traditions that bring them the Christmas Spirit. What gives Leesville students the peaceful and joyful feeling? 
Christmas commercials: 
During the holidays people buy more items, so companies try their best to sell their products. Commercials that are "Christmas-themed" give previous Leesville student, Allie Greear, the happy holiday feeling. 
Decorations:
A lot of people love to have decorations set up in their houses during the holiday season. "Decorating for Christmas" gives Elizabeth Ostling, junior, the Christmas spirit! The accessories– tinsel, pine trees, wreaths, ornaments, and mistletoe–are very specific to Christmas, so it definitely helps people to know that it's that joyful time of year again.
More specifically to decorating, a lot of people feel cheerful when they decorate a Christmas tree. Some people may choose to get a real tree from Leesville's local Booger Mountain, while others go the fake tree route. Either way, this tradition is enjoyable.
After putting the tree up in the house, families like to work together to string lights around the tree, add ornaments, put candy canes on the branches, and some families even choose to put a star or angel on the top. 
People decorate their houses and trees for the feeling while decorating, but also to feel the Christmas spirit when looking at the decorations amidst the rest of the season.The beautiful ornaments, fake snow, and peaceful lights remind students of their magical childhood memories.
Popular Christmas Songs:
What develops a Christmas spirit better than Christmas music? A good holiday cheer stems from hearing music "everywhere you go," said Junior Anika Ruff via Instagram.
Senses:
The human body is good at associating senses, so there are specific scents that make people think of Christmas; peppermint, roasted chestnuts, gingerbread, and christmas cookies. Along with scent, there are also specific flavors associated with Christmas; peppermint, gingerbread, eggnog, and cranberry. 
 "Peppermint mochas always get me in the Christmas mood," said Junior Kathryn Dearie via Instagram. Especially on a cold day, a nice peppermint coffee or hot chocolate would be a simple way to feel the Holiday spirit 
Christmas Movies:
Another activity that produces the Christmas spirit for a lot of students is "watching Christmas movies," typed Junior Amaya Montague through Instagram. There's something special about getting comfy in PJs, using a comfy Christmas blanket, and watching holiday movies with family.
The Christmas Story

Mr. Grinch 

It's a Wonderful Life
Although some people may not get to see extended family this year due to covid, a lot of students feel the Christmas joy when having family gatherings. Hopefully by next year everybody will get to safely have reunions again.
Attaining the Christmas feeling entails something different for every student. The multiple views of what brings Leesville students the Christmas cheer/spirit are interesting to hear.
Hi! My name is Ashlyn and I am a staff writer for The Mycenaean. I am also a member of FCA, a babysitter, and a pianist.