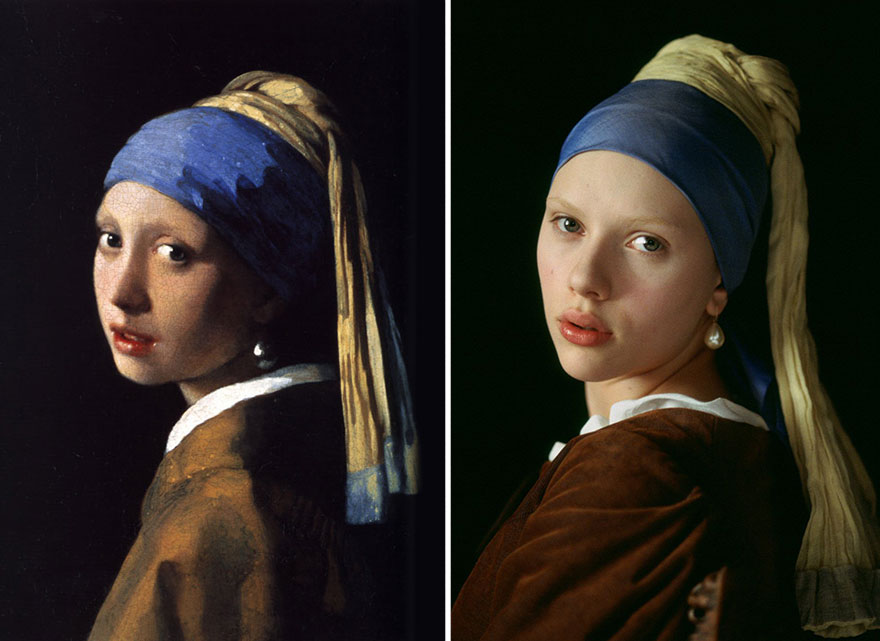 "The Girl With the Pearl Earring" by Johannes Vermeer, is a classic. Many have seen this painting before, making this recreation fun and familiar. (Photo courtesy of @Getty on Twitter)
Classical Art Masterpieces are given much critical praise over the years for their outstanding skill. Now they are flooding the internet, but not in the way we usually see them. 
People have taken on these art pieces for themselves, recreating them at home. 
This trend was popular back in April and May when The J. Paul Getty Museum in Los Angeles challenged art lovers to post photos of themselves recreating their favorite masterpieces from home, and the response was massive.
When bored at home, this trend provides a fun option for something to do. Going to the store and buying props are not required, as you can often recreate these paintings by using materials you have at home. 
[slideshow_deploy id='23701′]
Anyone can attempt this activity. With all the paintings out there, you have a wide selection. It is a fun challenge and can be accomplished by all.
Hey! I'm Viv. I am president of the club Pride Players, as well as a member of NHS, FCA, and SNAC Club. I also play on the Varsity Softball team. You will probably see me around school or at sporting events with my camera!