The LRHS PTSA introduced a new virtual fundraising event in the form of purchasing givebacks or items of their choice on this website. The money raised will go to the school and twenty percent will support the PTSA. (Photo courtesy of Chase Dutton)
The Leesville Road High School Parent Teacher and Student Association (PTSA) launched a virtual fundraising event to issue and sell givebacks to raise money for the school and the PTSA.
One of the new ideas Vice President of Ways & Means, Dawn D'Bella, and her fellow PTSA members have organized is the virtual givebacks fundraiser. This fundraiser is a productive way to raise money while following Covid-19 protocol guidelines. 
Every week the PTSA will be adding new special savings on family products and services to the virtual giveback store where students, teachers, and anyone else can purchase items to support the school and PTSA. 
The purpose of the givebacks is to "give back" to the community and improve the school. 
Givebacks are essentially items listed in different varying categories that people can purchase. These items include household items, toys, games, education essentials, and many more. The givebacks website can be found on the MemberHub online shopping and store. 
In order to reach the giveback site, one must be signed up through a MemberHub account. 
"You can access Givebacks by going to the MemberHub Store at  https://lrhsptsa.new.memberhub.store/store?category=Sponsors.  There you'll find several offers available.  Just click on any offer and go from there.  You can even sort by category, such as Fun with the Fam, Home necessities, and Fit and Healthy", wrote D'Bella. 
The PTSA made the givebacks available to anyone who has a login on the MemberHub site which makes purchasing a lot easier and more efficient
D'Bella claims one of the biggest and toughest challenges she faced this year is the effects of the Covid-19 pandemic. She states the pandemic has taken a hard toll on sales and major fundraising events, including LRHS Pride wear sales. 
"Pride wear, which is our biggest fundraiser, has had to resort to online only sales with a limited inventory and time frames, making it hard enough to sell products to students and families," wrote D'Bella. 
As she continues to run the virtual givebacks on MemberHub, D'Bella feels confident the PTSA is making smart and appropriate decisions to prevent any Covid-19 effects and follow social distancing measures. D'Bella and her fellow members feel that since the Wake County Public School System has reverted to means of virtual teaching, the PTSA believed it was the right decision to also choose virtual means of fundraising, in order to make for a safer environment while maintaining efficient sales. 
"Creating online options has really helped. We've done online Membership before but the majority was in person. All Pride wear sales were done in person at events like Pride Launch, Open Houses, and football games. This year we created a website www.lrhsPridewear.com to sell all our spiritwear.  We have launched the Givebacks program which will give back up to 20% of all purchases to the PTSA" , wrote D'Bella.
"Giveback is an easy way to 'give back' to the school.  It costs nothing to the buyer, and you can receive some good discounts on items you would have bought anyway," said D'Bella. The PTSA's virtual giveback event is still in session and students, teachers, friends and family are all invited to participate in the giveback event to support the PTSA and Leesville Road High School.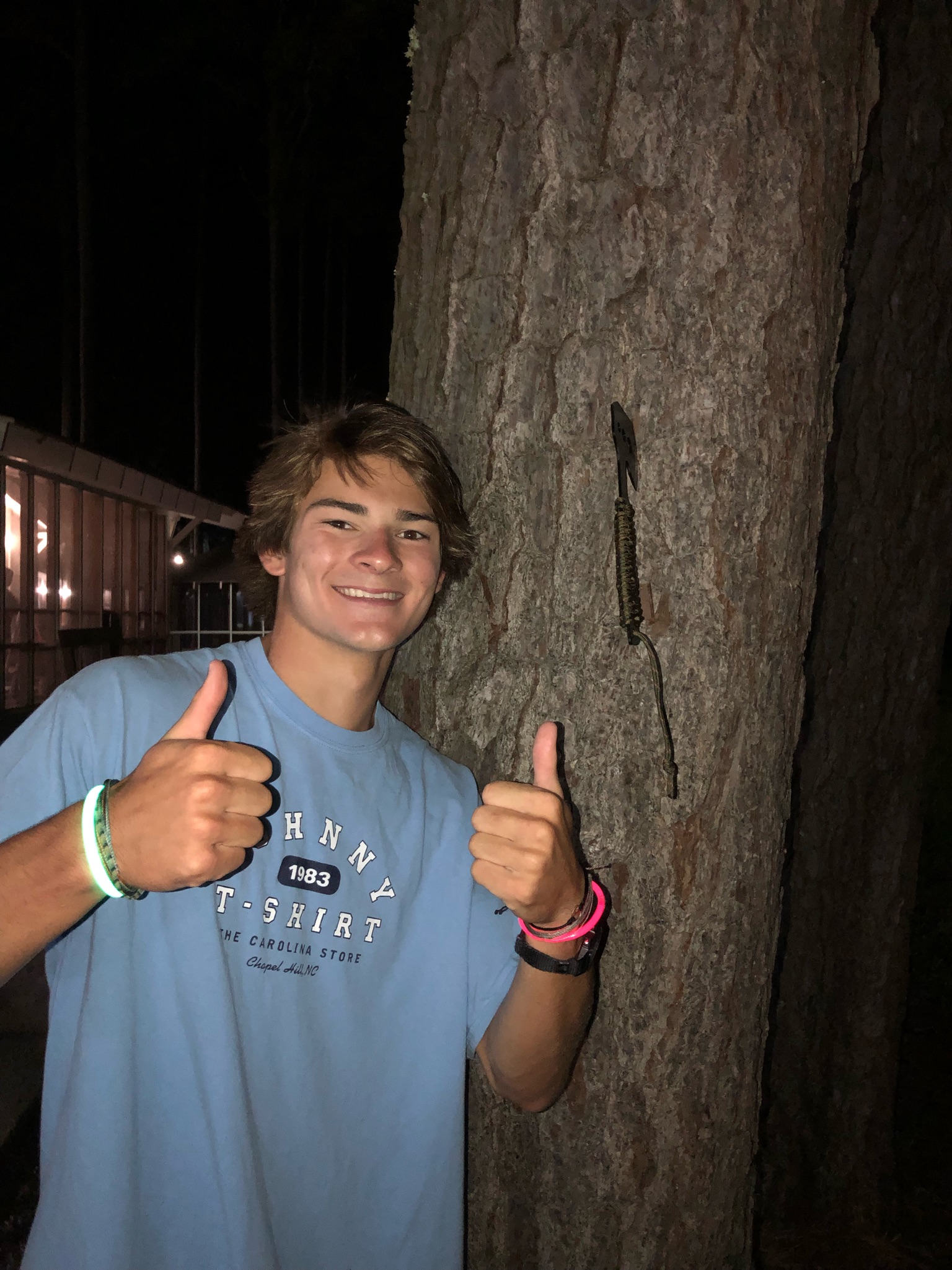 Hi! My name is Chase and I am a staff writer for The Mycenaean. Two fun facts about me are that I enjoy playing guitar with my dad and friends, and I also am a two-time spikeball tournament champion.