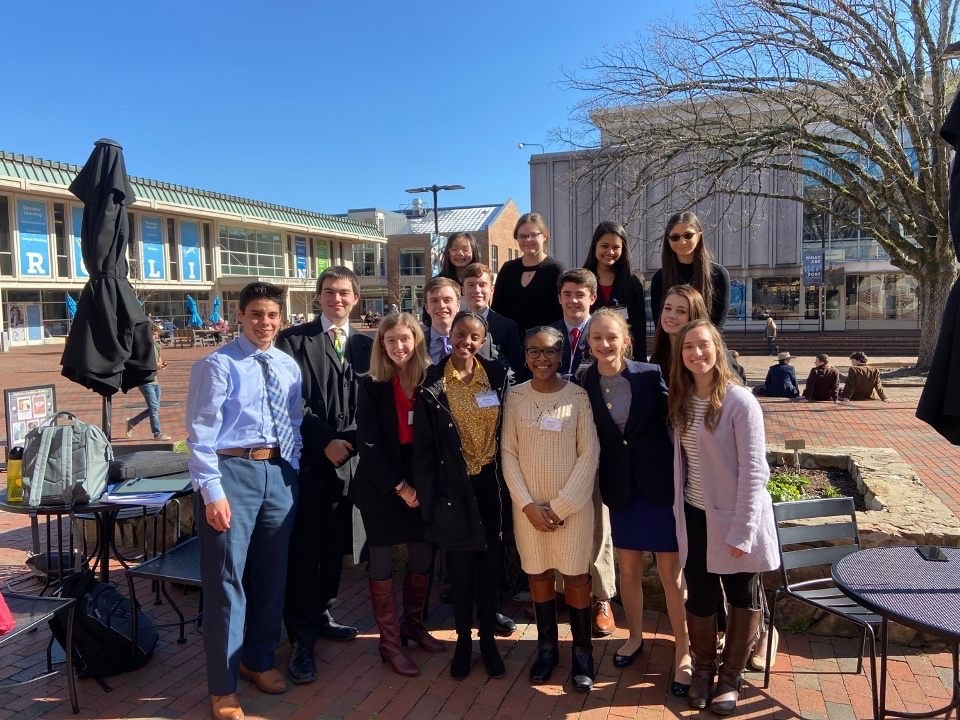 The 2019-2020 Model UN team at a Model United Nations conference at the University of North Carolina at Chapel-Hill on February 22, 2020. The team went to the university from February 22 to February 23 and participated in various committees. (Photo courtesy of Dayna Wilkerson).
The Model United Nations club is figuring out ways to adapt to the current pandemic with Rebecca Rogers, Leesville teacher and club advisor.
The pandemic has shut down many aspects of the school, notably clubs. Now, club advisers are working to figure out new ways to lead their club in engaging ways over a screen.
"I am unaware of what other clubs have been struggling with. At this time virtual learning has taken up most of my time and I have not been able to chat with other club advisors," said Rogers in an email when asked about other club's problems.
Rogers said if the conferences were virtual, Leesville would have a greater chance of participating, but she does not precisely know how an in-person conference would affect their participation. "The first step would have to be for the students to return to campus,"
Rogers contemplated how Model UN's club challenges are different from others. According to Rogers, Model UN requires its members to go off-campus and participate in conferences. "The goal of this club is to compete in conferences, though this challenge will hopefully be solved by the idea of virtual conferences."
The two conferences Model UN attended last year, according to Rogers, are still on, just with a significant difference. The Model United Nations in Chapel-Hill and the National High School Model United Nations are virtual. "As of right now, that is their plan," Rogers said.
During the school year, Model UN holds mock conferences at school on some weekends to simulate how the atmosphere will be at an actual conference and improve their skills.
As of now, Rogers will continue to meet, prepare, and learn with Model UN, as usual, to be ready when their conferences are back on.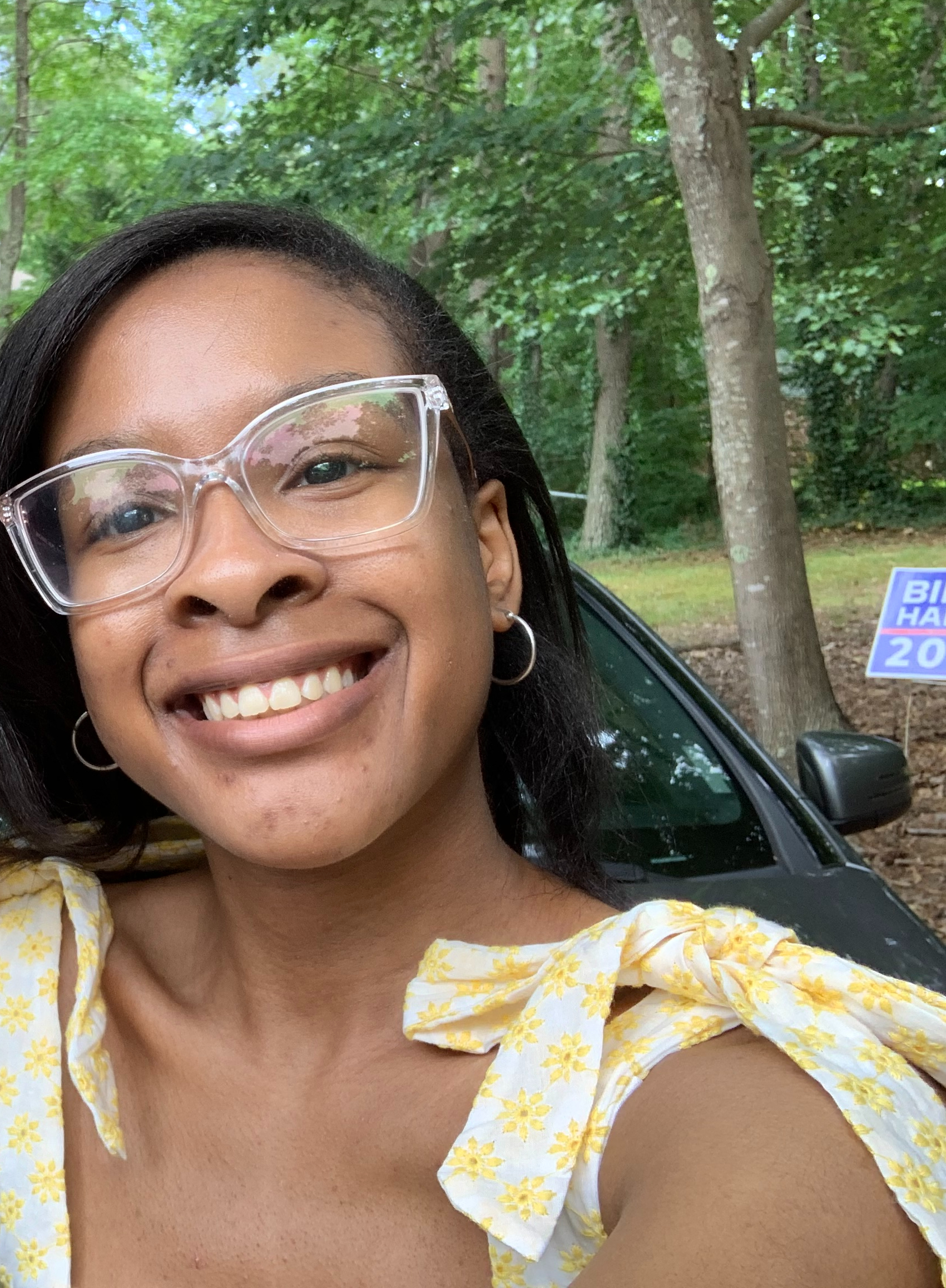 Hey guys! My name is Dayna, and I am the Editor-in-Chief of the Mycenaean this school year. I love reading, cooking/baking, and hanging out with my friends and family!