Volunteers hand out prepackaged meals at a food bank. Both volunteers and guests adhere to safety precautions, wearing masks and gloves. (Photo courtesy of Unsplash)
Every Wednesday and Saturday, the Millbrook United Methodist Church (MUMC) opens their locally run Food Pantry to those in need.
Before COVID-19, the Food Pantry of MUMC served roughly twenty-five to fifty people consistently. 
Guests will wait inside for their turn to gather a variety of food items. Volunteers set up tables with bins of produce or grains. Staff fill shelves with canned dry goods. They also stack meat and premade meals in coolers and refrigerators.
Six to twelve volunteers carefully conducted the two and and a half hour long process. Most of them were regulars who attended the church.
The start of COVID-19 caused the number of people who frequent the Food Pantry of MUMC to increase. "The number of people we supply increased dramatically in April, May and June," said Amy Rogers, chair of the MUMC Food Pantry, via email interview.
Though the number of people who rely on the Food Pantry rose, the same cannot be said for the workers. "The number of volunteers has decreased quite a bit. Our regular volunteers had to quarantine due to age and conditions, and we only had a few remaining," said Rogers. 
In the wake of COVID-19, the MUMC Food Pantry made many significant changes. "We have changed how we operate totally," said Rogers. The church conducts the entirety of the Food Pantry's operations outside. Instead of a variety of food, guests receive prepackaged bags of easy meals and other essentials.
Volunteers and guests alike must adhere to new safety regulations. All participants wear masks and socially distance. Volunteers wear gloves. Other nonprofit food organizations experienced similar trends. 
The Food Bank of Central and Eastern North Carolina (FBCENC) decreased the number of volunteers allowed in their facilities due to COVID-19. 
"We are only allowing groups of 20 during each shift and they are spread out in our facility. Normally in our Raleigh facility, we could have upwards of 100 volunteers per shift," said Jennifer Caslin, Marketing and Project Manager of FBCENC, via email interview.
Caslin confirmed that the number of people the FBCENC supplied increased in response to the pandemic.
"Unfortunately, and unsurprisingly, a new study from Feeding America  [The Impact of Coronavirus on Food Insecurity] projects this number is likely to grow by 38%, including 49% for children and teens. That means approximately 756,320 people (1 in 5 people) may face hunger in 2020, including 253,570 children (1 in 3 children)," Caslin revealed. 
The number of people Meals On Wheels of Wake County supply increased as well. Volunteers now collectively provide 1400 clients with a box of meals weekly. "Our number of clients increased approximately… 200-300," said Sharon Lawson, director of Program Services for Meals On Wheels of Wake County, via email interview.
The biggest change Meals on Wheels of Wake County put into effect was decreasing the number of days they delivered supplies to clients. "The most important change was delivering once a week (the box contains 5 meals) instead of five days per week," said Lawson.
Meals On Wheels and the FBCENC, like the MUMC Food Pantry, implemented safety precautions. All organizations require masks and gloves, and practice social distancing. The FBCENC also requires their staff and volunteers to check their temperatures and wash their hands when entering the building. 
As time passed and people became more accustomed to the pandemic, the MUMC Food Pantry, like other organizations, found ways to adapt and resolved many of their challenges. "Luckily we've had new volunteers step up.  We're still under our usual numbers of volunteers, but we've been able to stay open," said Rogers. 
Though non profit food organizations aren't able to rely as much on donations as in the past, the community has still found ways to support one another. Healthy volunteers, organized food drives, and donations are usually supplied, though at a lesser rate than before the pandemic. Additional help is always needed.
"We've been able to rectify most of the problems now, and are well supplied.  We've also been the recipient of several grants and food drives.  Many organizations have come together to support each other," said Rogers.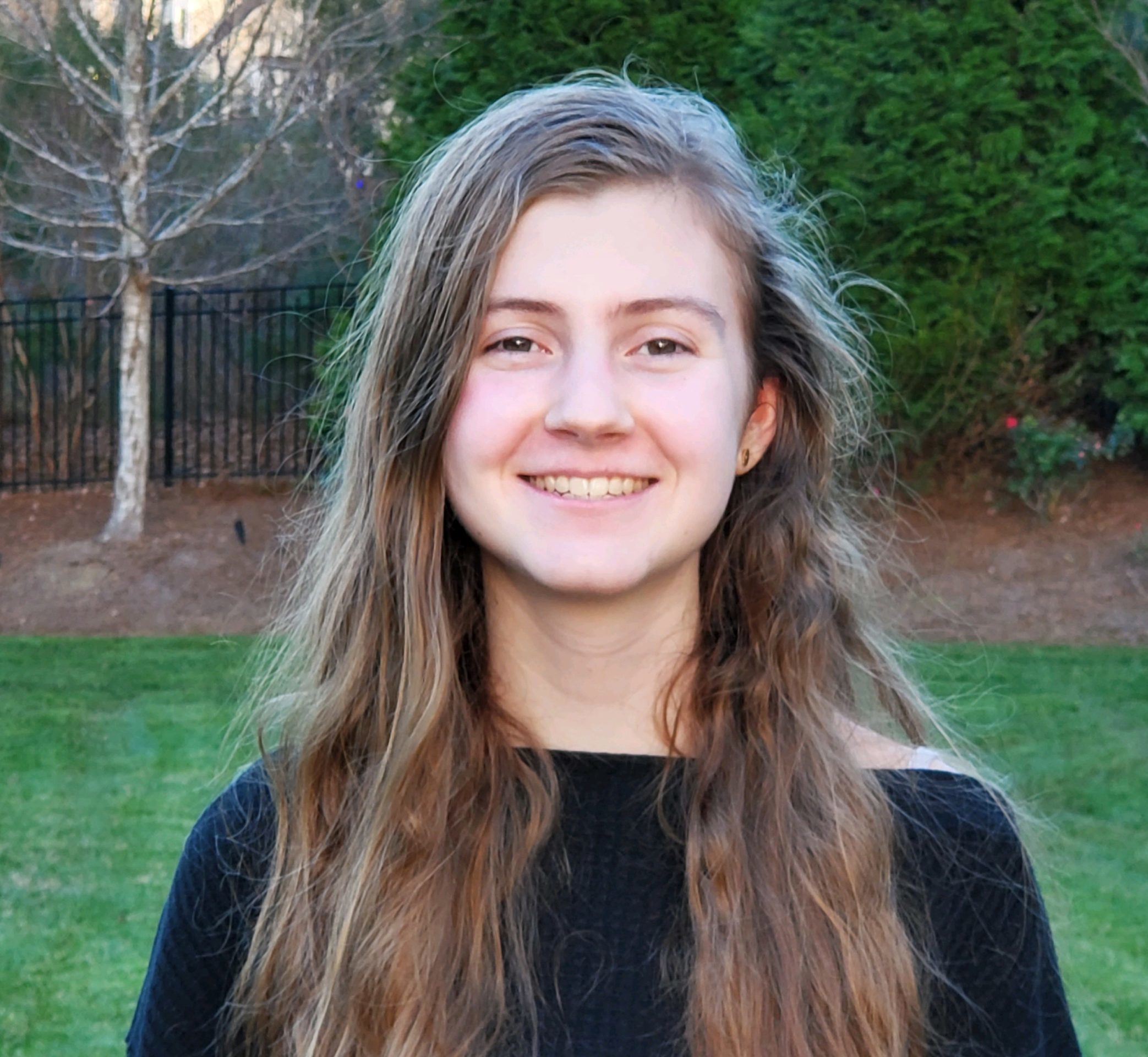 Hi! My name is Sydney and I am a staff writer for The Mycenaean. I am also a member of Key Club and Co-President of the Food Club Bank. I'm the last of six Kaelin family members to go through Leesville.