In the past four months, J.K. Rowling has stirred up controversy surrounding her views on transgender women. The release of her new book has brought all the drama back to light. (Photo in the public domain)
J.K. Rowling released her new book, Troubled Blood, on Tuesday, September 15. The book is receiving widespread criticism as Rowling faces transphobia accusations.
Troubled Blood is the fifth book in the Cormoran Strike series. It follows detective Cormoran Strike and his partner Robin Ellacott on their investigation into a cold case. The novel features suspect Dennis Creed, a serial killer who tricks female victims into his van by wearing a wig and a woman's coat.
What do people think of the book?
People are not receiving Troubled Blood well. 
According to Goodreads, Rowling's newest novel has an average rating of 2.5 out of 5 stars from 352 people– 58% of reviews give the novel one star. On Google, the novel has an audience rating of 2.4 stars. 
After an early review in The Telegraph claimed that Troubled Blood's "moral seems to be: never trust a man in a dress," transphobia accusations started flying. The Telegraph went on to say the novel is about a "transvestite serial killer." Transvestite is an outdated and derogatory term for cross-dressing.
Critics say the book appears to perpetuate stereotypes about transgender people being violent and unstable when studies have shown that they are common victims of harassment and murder.
JK Rowling's new book's about a "transvestite serial killer"

Meanwhile over in the real world the number of trans people killed in Brazil has risen by 70% this past year, young trans women are left to burn in cars and men who kill us (for being trans) are pardoned and sent home pic.twitter.com/vaAVB0f9Na

— Paris Lees (@parislees) September 14, 2020
The book's plot sparked Rowling to trend on Twitter with #RIPJKRowling, symbolizing the death of her writing career.
in memory of jk rowling. she ain't dead, but she killed her own career by proudly hating trans people & no one would really miss her that much anyway #ripjkrowling pic.twitter.com/H6akxK0cVv

— patback (@memeforhire) September 14, 2020
Rowling: A cause célèbre for transphobia
The once-revered author has been repeatedly slammed on social media for her comments about trans people. Rowling previously trended on Twitter in June, when she posted a tweet mocking an article that referred to "people who menstruate," urging writers to use the term "woman."
'People who menstruate.' I'm sure there used to be a word for those people. Someone help me out. Wumben? Wimpund? Woomud?

Opinion: Creating a more equal post-COVID-19 world for people who menstruate https://t.co/cVpZxG7gaA

— J.K. Rowling (@jk_rowling) June 6, 2020
After garnering backlash for the tweet, she went on to speak about the concept of biological sex in a thread. 
The thread did not calm the controversy.
Rowling then penned a 3,690-word essay on the matter on June 10, attempting to explain her perspective and revealed she was "worried about the new trans activism." 
Fans of Harry Potter met the lengthy essay with contention. "J.K. Rowling made this spectacle of transphobic bigotry under the guise of feminism," tweeted Roxane Gay, a writer. Various cast members from the Harry Potter and Fantastic Beasts franchises spoke out against Rowling's beliefs.
The war between Rowling, fans, and trans activists didn't end there, though.
On August 27, Rowling announced she was returning the Ripple of Hope award given to her last year by the Robert F. Kennedy Human Rights (RFKHR) organization after its president criticized her views on transgender issues.
She went on to explain on her website that she felt she had "no option" but to return the award. Rowling refuted the claim that "standing up for the rights of women is wrong, discriminatory, or incites harm or violence to the trans community." 
Support for the author
One Harry Potter cast member spoke out in support of Rowling and her new novel. Robbie Coltrane, better known as Hagrid, is one of the few actors from the Harry Potter community to defend Rowling. 
"I don't think what she said was offensive, really. I don't know why but there's a whole Twitter generation of people who hang around waiting to be offended," he told the Evening Standard.
Coltrane isn't the only one supporting Rowling during this time. Several people jumped to the author's support on Twitter when she released Troubled Blood. Kim Willsher, a reporter, pointed out that the book doesn't seem to focus on a trans-woman serial killer.
Has the world gone mad?
1. JK Rowling's new book isn't out yet so all these people calling for her to die haven't read it.
2. The villain is reportedly (I haven't read it either) a MAN who dresses as a woman to kill not a transwoman so how is this transphobic? https://t.co/OWDgztfmB8

— Kim Willsher (@kimwillsher1) September 15, 2020
"I'm really troubled by the JK Rowling news cycle," tweeted Helen Lewis, a British journalist. She believes that news publications "presented it in the most culture war terms possible," and were using clickbait titles. 
What is the book actually about?
As someone who has read the book, Troubled Blood isn't necessarily deserving of the bad rap it's gaining.
It does not present Dennis Creed as the main villain; he's never referred to as a transvestite; and he is never referred to as being transgender. Despite that, the novel does depict him in a manner that some may find transphobic, especially considering Rowling's criticized view of trans people. 
It was an obtuse insensitivity on Rowling's part to create a villainous character who cross-dresses after months of back-and-forth with trans people and their allies. 
Rowling has made comments in the past that warrant dispute and tarnishes her reputation. However, social media blowing things out of proportion is to blame for this novel's current perception.
Almost all the controversy currently surrounding Troubled Blood stems from the one review by The Telegraph. The review has blown up the Twitterverse, causing many people to speak their opinion on the matter without having read the book. Some have even openly said that they won't read the book because of the allegations associated with it. 
At the end of the day, people have replicated opinions based on a sensationalized news piece. I can't believe I'm saying this, but Rowling might not deserve all the online hate this time.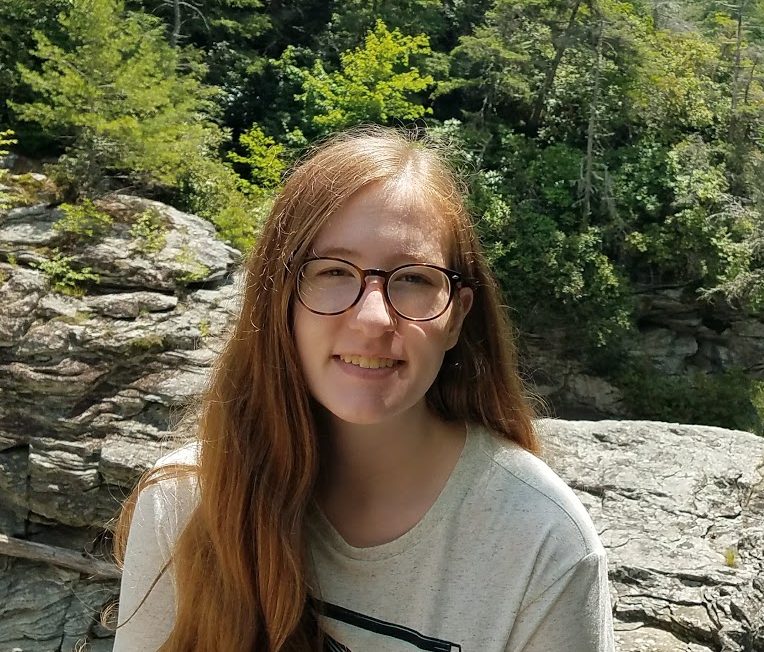 Hi! My name is Marie, and I am the editor-in-chief of The Mycenaean. I am also President of Model UN and President of Quill and Scroll Honor Society. I love whitewater kayaking and rollercoasters.