What it is and why it was started
Many of you may have heard the saying, "Black lives matter" or "no justice no peace", these chants are heard at nearly every BLM protest.
Alicia Garza, Patrisse Cullors, and Opal Tometi started The Black Lives Matter Movement on July 13, 2013, "in response to the acquittal of Trayvon Martin's murderer, George Zimmerman," according to BlackLivesMatter.com.
The purpose of the BLM movement is "to build local power and to intervene when violence was inflicted on Black communities by the state and vigilantes," according to Blacklivesmatter.com.
The deaths of George Floyd, Breanna Taylor, and Ahmaud Arbery sparked anger in people all over the world. The Black Lives Matter movement is, in fact, one of the largest movements in history, with participants from "about 15 million to 26 million people in the United States", according to The New York Times.
Ahmaud Arbery
On February 23, 2020, Travis McMichael and Gregory McMichael hunted and fatally shot unarmed, 25-year-old, Ahmaud Arbery while he was jogging in their neighborhood. The suspects Travis and Gregory McMichael claim they thought Ahmaud was a suspect in a robbery, but there was zero evidence for their claim.
In fact, "Police have said no reports were filed regarding these alleged break-ins," according to BBC news.
While the shooting happened in February, the McMichaels weren't arrested until May.
Waycross Circuit District Attorney George Barnhill justified the delay because he believed the suspects had used their citizen's arrest rights, said BBC News. The state of Georgia allows "its residents to arrest one another — if they have witnessed a crime and the police are not around," said Frances Robles, a correspondent based in Florida.
But in this case, there was no crime witnessed, so the citizen's arrest rights did not apply to the McMicheals. The only crime Arbery committed was trespassing on a construction site, a crime that is not worth losing your life over. The state of Georgia has failed to convict Travis McMichael, Gregory McMichael, and William Bryan, the person who recorded the shooting. Ahmaud Arbery still needs justice.
Breonna Taylor
Louisville police officers Jonathan Mattingly, Brett Hankison, and Myles Cosgrove fatally shot Breonna Taylor, a 26-year-old EMT on the night of March 13 in her home. The three officers barged into Taylor's home without announcing that they were LMPD. While she was sleeping, the three men shot her eight times; her killing was the result of a botched drug warrant.
There were no drugs found in her house after the raid. The warrant was meant for Jamarcus Glover, her ex-boyfriend, "who lived miles away and had already been detained," said Bridget Read, a writer for The Cut.
It has been more than 164 days since the killing of Breonna Taylor, and the police still have not arrested her killers. In honor of Breonna Oprah Winfrey gave of the cover of her magazine for the first time as she replaced it with a portrait of Taylor. To continue the fight for Breonna Taylor you can sign the petition at https://petitions.whitehouse.gov/petition/justice-breonna-taylor-5 or visit https://untilfreedom.com/breonnataylor/ for guidance on how to call the Kentucky general to demand justice.
George Floyd
Minneapolis police officers killed George Floyd, a 46-year-old father on May 25. In the newly released bodycam footage Officer Lane pulled a gun on Floyd within 15 seconds of their encounter: Floyd showed no threat and was terrified.
Not long after officer Derek Chauvin pinned Floyd to the ground while kneeling on his neck for eight minutes and 46 seconds, while officers Alexander Kueng, Thomas Lane, and Tou Thao watched. Floyd was heard multiple times saying "I can't breathe", but not once did Chauvin move his knee.
The reason behind Floyd's fatal arrest was a counterfeit 20 dollar bill. Minnesota Attorney General Keith Ellison charged Officer Chauvin with second-degree murder and the other three officers with "aiding and abetting the murder of George Floyd," said Ian Millhiser, a senior correspondent at Vox.
Following George Floyd's death, there have been several protests across the United States. These protests have caused over 500 million dollars in property damage, 30 deaths, and over 14,000 arrests, all to call an end to police brutality and violence amongst the black community.
Floyd leaves behind his six-year-old daughter, Gianna Floyd, who wants the world to know her "daddy changed the world," said Cedric Thomas, a writer for The Black Enterprise.
What BLM Protests Have Accomplished
Not only has the BLM protest brought together people from all over the world together, but it has also caused major changes in the country. Following George Floyd's death California, Texas, Nevada, and Washington D.C have banned "chokeholds and any other airway-restricting techniques," said Sophia Ankel, a news reporter for The Insider. Police officers often use chokeholds to gain control over the suspect, but instead of giving the officers control they put the arrested at risk.
On June 11, in remembrance of Breanna Taylor, Louisville, Kentucky Metro Council passed the Breonna's Law — "outlawing no-knock warrants and requiring body cameras be turned on before and after every search," according to ABC News.
New York City Mayor Bill de Blasio has vowed to defund the police and move funding "toward youth and social services," said Ankel. 'Defund the police' is a slogan that merely means "redirecting funding away from the police department to other government agencies funded by the local municipality," said Dr. Rashawn Ray, a professor of sociology.
These are only a few of the changes brought by Black Lives Matter protest and they are more to come. Together we stand for equality in America.
Stay tuned for next week as I will be focusing on what conversational websites have to say about the BLM movent.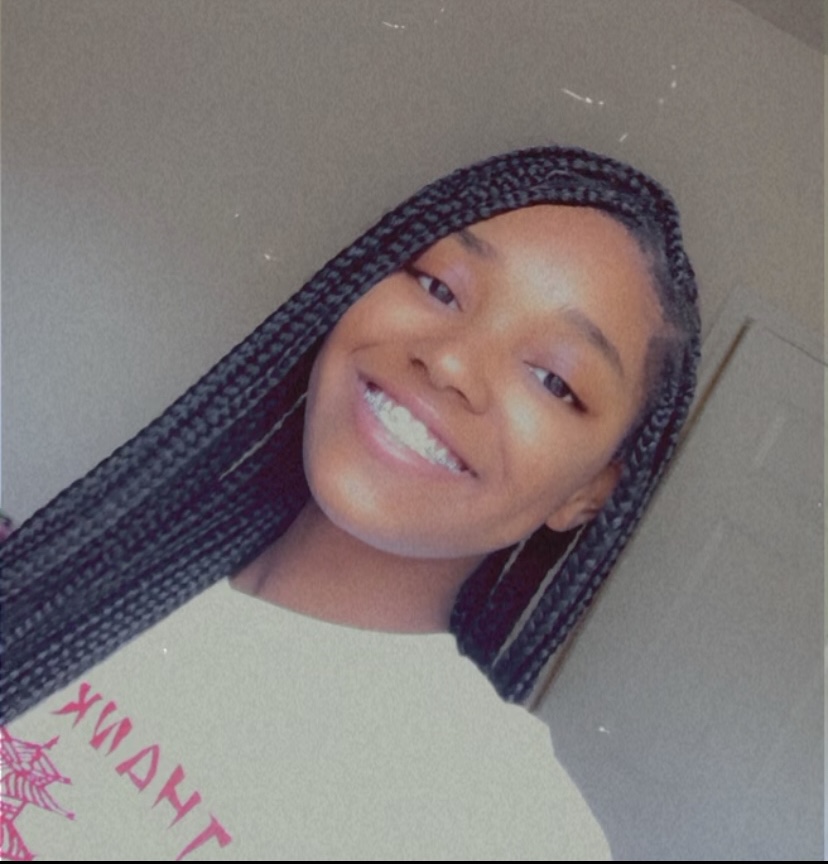 Hi! My name is Mariah and I am a staff writer and social media editor for The Mycenaean. I am also a member of Black Student Union and Track and Field.