Deanna Winick is pictured here giving advice to a student volunteer. With permission from Mr. Soloman, principal, Winick was able to borrow sewing machines from her classroom to create the masks. (Photo used with permission of Amy Sharp)
Deanna Winick has devoted her time off to oversee the task of making over 1,800 face masks for Leesville students during the COVID-19 pandemic. Amy Sharp, Leesville PTSA board member, brought the idea to Principal Solomon and approached the teacher one week before the class of 2020's graduation about making the masks. Winick readily accepted, eager to help the Leesville community.
"It was an exciting opportunity to do something for our school and community during the summer," says Winick via email. The entire process took two and a half months– between getting approval, locating fabric, finding a location, and securing volunteers. 
Winick bought from suppliers in Arkansas and North Carolina who gave her the blue and green fabric as well as the nose wires. The project took place at the Ashworth Clubhouse with over 40 volunteers over the course of 21 work days. Students in need of volunteer hours for clubs took advantage of this project.
Winick also took this opportunity to teach volunteers who were new at sewing how to use the machines. The project expanded from making masks only for students, to making them for the staff who work at the school as well. Sharp says that masks will be distributed to every student when they return to campus for Plan B. 
Sharp made sure to note over the phone: "[Winick] deserves to be volunteer of the year this year because she was at that clubhouse for five weeks from 10-2, five days a week."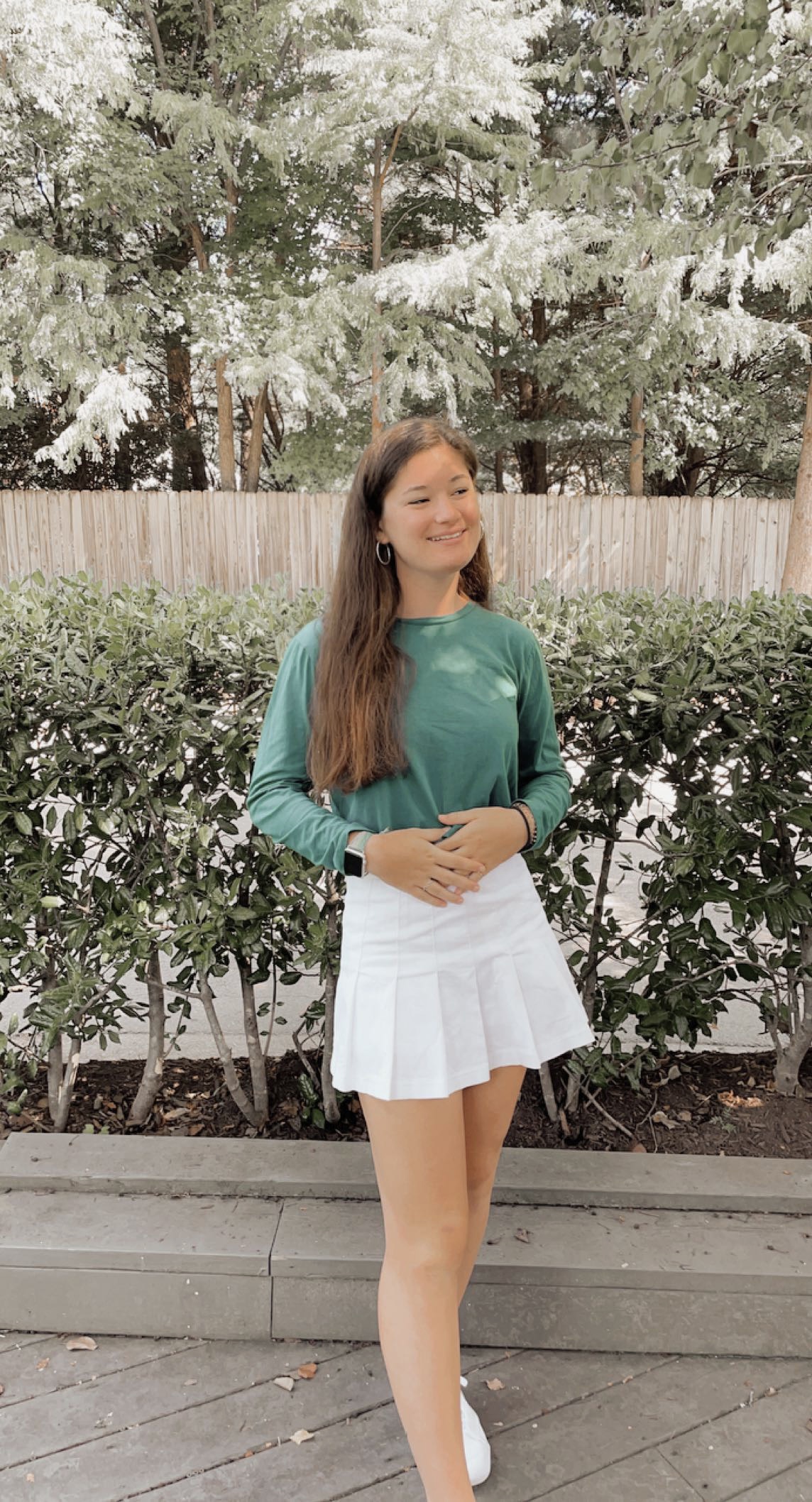 Hi! My name is Emma and I am a staff writer for The Mycenaean. I am part of the LRHS Chamber Orchestra and I am also scuba certified!