AP exams are coming up fast, and the study rush is just beginning. Not for Amy May, though. Amy May has been preparing for this her whole life. Before she even finished her AP classes, she was studying for her exams.
"I would study to the end of time if I could. I just love standardized testing! It's probably my favorite thing to do," claimed Amy May.
Yes, Amy May understands standardized testing is useless in the grand scheme of life, but she can't help but keep taking tests! What else would she do with her very valuable time?
Amy May's goal in life is to take ALL the AP exams, no matter if she took the actual class or not. "I strive for perfection. Even though Leezville does not offer Chinese, I will take that exam just to say that I did."
Yes, Amy May understands most colleges will only take 20 out of her 125 hours, but who cares? It was all worth it still to Amy May because she loves to study.
Amy May doesn't have a phone because she believes it will get in the way of her studying. Amy May doesn't study all the time, though. Amy May loves to participate in activities during her extracurricular time, such as running.
Not only is she an all-star in her activity, but Amy May is also the president of all honors societies at Leezville.
Yes, Amy May understands colleges only need to see one leadership position, but Amy May figures if she is the leader of all the other leaders, she will be able to lead herself into Chapel Hills.
Amy May is very dedicated to preserving the environment because she read in her APES textbook it was important to recycle. Amy May even blends up her leftovers every night and has it as her breakfast the next morning. It saves time, so she can spend her morning studying with her textbooks.
Amy May can't wait to take her AP exams in May–it's even better than Christmas. She looks forward to her standardized testing frenzy every year, and she hopes all her hard work will pay off.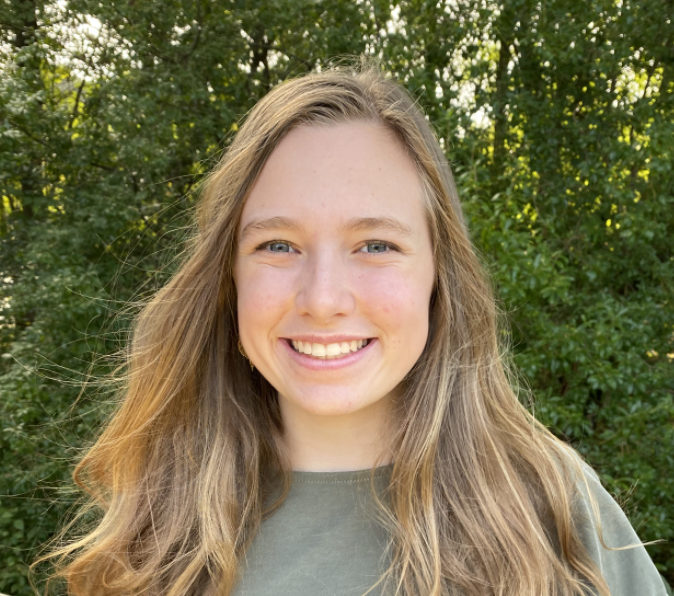 Hi! My name is Abigail and I am a senior editor for The Mycenaean. I am also a member of Leesville's cross country team and track team, as well as the president of National Technical Honor Society.