To All The Boys I've Loved Before P.S. I still Love You is rocking its way through netflix after the hit success of its first movie, To All The Boys I've Loved Before. (Photo courtesy of Abigail Mabe)
The sequel to the much loved To All The Boys I've Loved Before, To All the Boys P.S. I Still Love You had high expectations leading up to its release on Netflix. 
In the plot of the first movie, Laura Jean wrote love letters to literally all the boys she's loved before. The letters unknowingly get sent out to the intended recipients, one of the recipients being Laura Jean's sister's boyfriend (Josh), which could make things complicated quickly. One of the other recipients, Peter Kavinsky, confronts Laura Jean about his letter, and Laura Jean explains her tricky situation. Laura Jean and Peter agree to "fake date" so Josh wouldn't think Laura Jean loves him, but Peter and Laura Jean end up actually falling in love at the end of the movie.
To All The Boys I've Loved Before found success among Netflix and social media, popularizing the actor Noah Centenio (who plays Peter Kavinsky). The end of the movie allowed a perfect setup for a sequel, ending with Laura Jean and Peter kissing on a lacrosse field.
I'm going to lay it out here: if you are not comfortable with PDA, do not watch this movie. There is an unrealistic amount of PDA right off the bat, featuring Laura Jean and Peter kissing and hugging in the hallways at their school. It over exaggerates what most relationships in high school are like, setting unrealistic expectations for those who watch this movie, hoping to find their Peter Kavinsky.
The movie starts off on Laura Jean and Peter's first date, a trip to an extremely fancy restaurant that most high schoolers would not be able to afford. They then drive in Peter's fancy bright blue Jeep to a lantern launch. Again, a very unrealistic representation of high school relationships. 
Laura Jean starts doubting her relationship with Peter, remembering Gen (Peter's ex) has already done everything with Peter, just before she has. This is a very real issue for high schoolers who have low self-esteem, and the movie does a good job of addressing these self-esteem issues. 
Laura Jean receives a letter from another recipient of her letters from the first movie, John Ambrose. She still feels something for him although she is dating Peter, which sets up a "Team Peter" and "Team John" among fans of the movie. This causes a lot of extra drama throughout the movie, as John Ambrose ends up volunteering with Laura Jean at an old person's house. They don't even volunteer–most of the time they end up chatting alone in the basement or flirting away, which is again unrealistic. If you go somewhere to volunteer, you better be volunteering the whole time. 
Around the middle, Laura Jean breaks up with Peter (over what is just an overdramatic argument) to be with John Ambrose. Peter comes back in the end, and Laura Jean meets him in the middle and the last five minutes of the movie includes more PDA between them. This makes "Team Peter" fans extremely happy, and the movie ends with a moral that you have to go through hard times to find happiness that will last.
This movie was not as good as the first, including cheesy and corny lines and actions between John Ambrose, Laura Jean, and Peter. The classic love triangle is brought into this movie to create complications in a fairly new relationship (Peter and Laura Jean have only been dating for a couple weeks at this point), which would typically not occur in the "honeymoon stage" of a high school relationship. 
Overall, it was a sweet but unrealistic movie.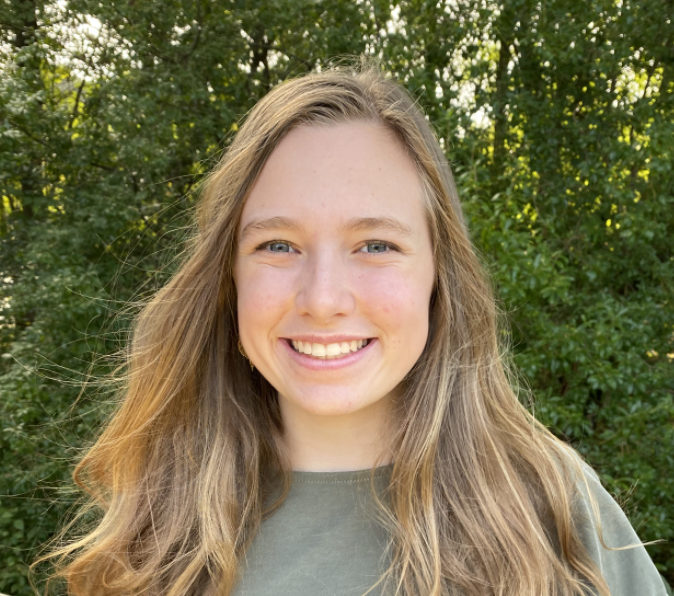 Hi! My name is Abigail and I am a senior editor for The Mycenaean. I am also a member of Leesville's cross country team and track team, as well as the president of National Technical Honor Society.